'Tiger King' Movie: The Most Unlikely Celebs Who Want to Play Joe Exotic
'Tiger King' has taken the nation by storm, leading some unlikely celebs to toss their hat in the ring to play Joe Exotic.
Tiger King is taking the country by storm. The new Netflix documentary, which has drawn attention to cold case investigations and put a spotlight on the treatment of big cats in captivity, has left fans and celebrities speculating about a potential adaptation to the big screens. With a Tiger King movie almost certainly in the works, here are all of the unlikely celebrities who want to play Joe Exotic.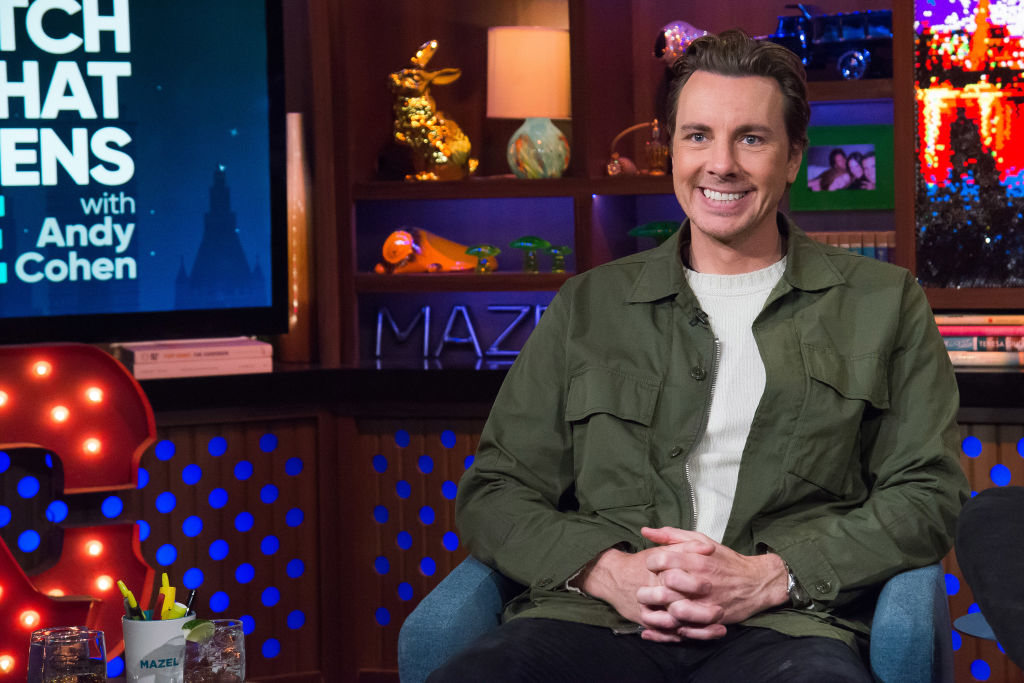 'Tiger King' captivates a nation
Directed by Eric Goode and Rebecca Chaiklin, Tiger King: Murder, Mayhem and Madness, follows the story of a former exotic zoo-keeper named Joseph Maldonado-Passage, a.k.a. Joe Exotic, who was imprisoned after trying to hire a hitman to kill an animal rights activist named Carole Baskin.
Apart from the murder-for-hire charges, authorities hit Exotic with a series of wildlife violations. In January, a court sentenced him to 22 years behind bars.
The true-crime series covers a wide range of topics, from big cats and mullets to polygamy and mysterious disappearances, and has proven to be exactly what the world needs to cope with the coronavirus pandemic.
The show is Netflix's latest binge-worthy docuseries and has even captured the attention of Hollywood's top celebrities, some of whom would love the chance to portray Exotic on the big screens.
Celebrities line up to play Joe Exotic
A multitude of celebrities have posted about Tiger King on social media. Some of these stars, like Kim Kardashian, are only fans of the series, while others, like Dax Shepard and Jared Leto, have thrown their hats into the ring to play Exotic.
Taking to Twitter, Shepard shared some hilarious fan art of him as the show's main character and expressed an interest in being cast for the part.
"If I don't get cast as Joe Exotic in the eventual biopic, Hollywood is broken," Kristen Bell's husband stated.
Not to be outdone, Fight Club star Edward Norton reminded Shepard that he is probably a little too young for the role. Dane Cook also got in on the fun and assured Shepard that he has already been asked to play Exotic but would put in a good word for him with producers.
"Um, step aside, pal. You're way too young and buff and you know it," Norton stated.
As far as Leto goes, the actor dressed up in some cowboy attire and snapped photos of himself petting a stuffed tiger. He also attempted to start a hashtag to help his campaign, #JaredLetoTigerKing.
Podcast wants this celebrity to play Joe Exotic
Any one of these celebrities would be amazing for the role, but Joe Exotic: Tiger King podcast host Robert Moor believes the role should go to someone else.
According to Entertainment Weekly, Moore recently discussed the matter with Andy Cohen and revealed that Margot Robbie would be the top name on his list to play Exotic. Robbie is an unusual choice for the part, but we have to admit it's not too far out of the realm of possibility.
"My preferred casting — and this is a bit off the wall — would be Margot Robbie," Moor told Cohen. "I think Margot Robbie should play Joe in like a gender switch. Look at her eyes, she has eyes that look just like Joe's."
Moore added that other actor he would consider for the part includes Sam Rockwell. He also revealed that he is involved in the casting process for the upcoming miniseries that is focused on Baskin.
For that project, producers have cast Kate McKinnon for the lead. They are currently looking for someone to play the part of Doc Antle, and Moor admitted that John C. Reilly's name has been thrown into the mix.
What other celebs could be cast for a 'Tiger King' movie?
Aside from the main characters in a Tiger King film, some celebrities have chimed in on who they think should fill in the supporting cast. If Shepard lands the part of Exotic, Mikey Day from SNL believes Bell could appear as one of Doc Angle's girls.
"Maybe a K[risten] Bell cameo as one of Doc Antle's tiger girls? [John] Bautista as John Finlay? If I were you, I'd start growing a lockdown mullet immediately, dude," Day told Shepard on Twitter.
Justin Long added that Jim Gaffigan would be the perfect fit to play Antle. Gaffigan has yet to respond, but there is little doubt that he could pull it off.
Netflix started streaming Tiger King on March 20. The documentary has quickly become the streaming giant's most popular show, especially now that so many people are stuck inside due to the coronavirus pandemic.
It is unclear if anyone is thinking about making a movie based on the events in Tiger King, but a film adaptation seems highly likely given the popularity of the show.