'Tiger King': O.J. Simpson Calls Carole Baskin's Late Husband 'Tiger Sashimi'
Netflix's Tiger King covers zookeeper Joe Exotic's long time feud with big cat rescuer Carole Baskin. The docuseries also dives into Baskin's past, including the mysterious disappearance of her second husband, Don Lewis. Now, O.J. Simpson is chiming in on her case, and he thinks Lewis is "tiger sashimi."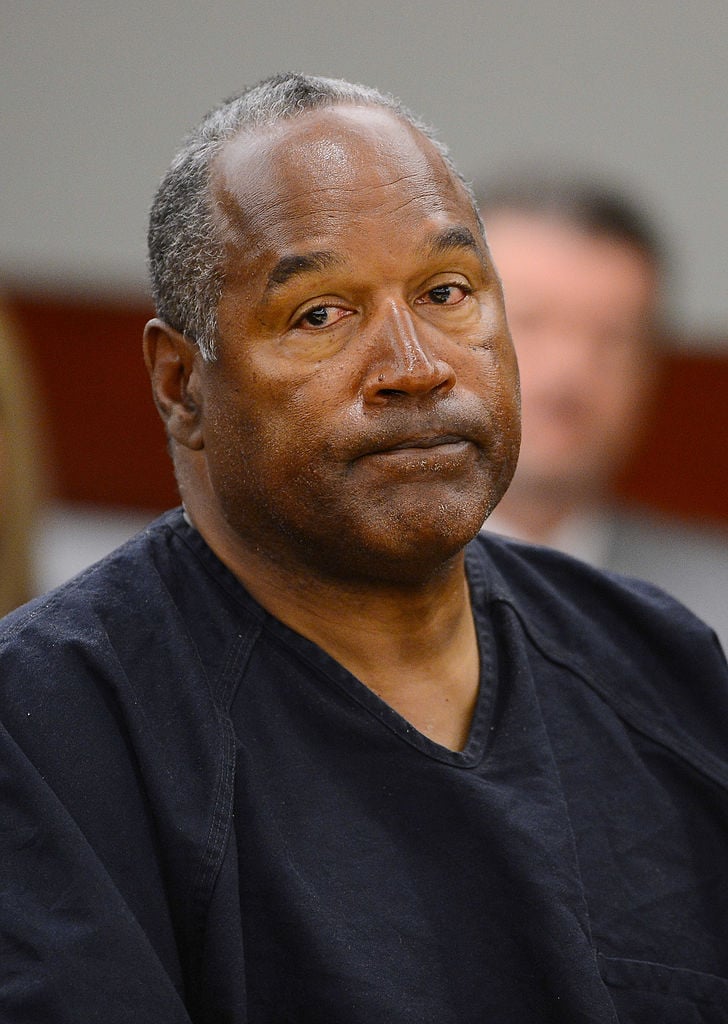 Who is O.J. Simpson?
Orenthal James Simpson, nicknamed "The Juice," is a former NFL football player, actor, and announcer. In the '70s, he was a running back for the Buffalo Bills and the San Fransisco 49ers, and his record-breaking football career landed him in the Pro Football Hall of Fame. 
As an actor, Simpson appeared in films like The Naked Gun: From the Files of Police Squad! and its two sequels. He was also featured on episodes of TV shows like 1st and Ten and The Heat of the Night.
But in the '90s, Simpson made headlines when he was arrested and tried for the murder of his ex-wife Nicole Brown and her friend Ronald Goldman. Simpson's televised 11-month court trial started in 1994 and captivated the country, earning over 100 million viewers. In October 1995, the world watched as the ex-football star was ultimately acquitted for the murder.
In the years following, Simpson faced a number of different legal battles. In 2008, he was convicted on charges of armed robbery and kidnapping and was sentenced to 33 years in prison. After serving nine years in jail, Simpson was released on parole in 2017.
Who is 'Tiger King' star Carole Baskin and what happened to her husband, Don Lewis?
As documented on Netflix's Tiger King, Carole Baskin runs an animal sanctuary called the Big Cat Rescue. She met her second husband, Don Lewis in 1981 at the age of 19, while roaming the streets after a fight with her abusive first husband. He was 22 years her senior, but the two fell in love, and Lewis eventually left his wife and kids to marry Baskin.
Together, Lewis and Baskin started an animal sanctuary called Wildlife on Easy Street. But in August 1997, Lewis went missing. On Tiger King, Lewis' daughters and ex-wife allege that Baskin was involved with his disappearance. And Joe Exotic alleges that she killed her husband and fed him to her tigers.
Baskin denies all of these allegations, and to this day, she maintains she had nothing to do with Lewis' disappearance.
O.J. Simpson chimes in on the 'Tiger King' mystery
Ever since Tiger King premiered on Netflix, viewers have been wondering what happened to Carole Baskin's husband. In fact, with so much attention on Lewis' disappearance, the Florida Sherriff's Department is now reopening the case and asking the public for new leads.
But what the world may not have anticipated is hearing O.J. Simpson's take on the Don Lewis murder mystery. In a tweet, the ex-convict and football star chimed in on Tiger King and insinuated Baskin may have fed her husband to her tigers.
"One thing I will say, there's not a shred of doubt in my mind that that lady's husband is tiger sashimi right now," Simpson said in the Twitter video post. "I'm just saying."
The video came as a major shock, especially to those who still believe Simpson got away with murder. "O.J. knows all about spouses disappearing," a Twitter user responded to Simpson's post. "The expert has spoken," tweeted another user.