'Tiger King' Prompts Sherriff to Search for New Leads in the Carole Baskin Missing Husband Case
Netflix's latest binge-worthy docuseries, Tiger King: Murder, Mayhem and Madness, has renewed interest in a cold case related to the disappearance of Carole Baskin's husband. Baskin, who plays a central role in the series, has long been accused of murdering her multi-millionaire husband, Jack "Don" Lewis, who went missing in 1997. While evidence to convict Baskin remains scarce, a local sheriff hopes the Tiger King will uncover new leads.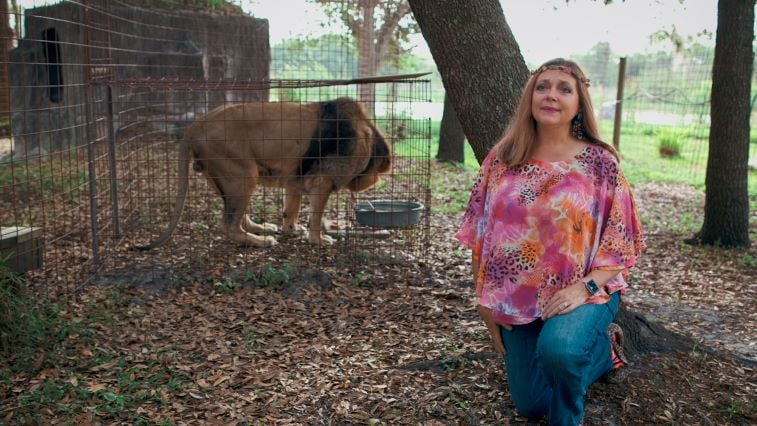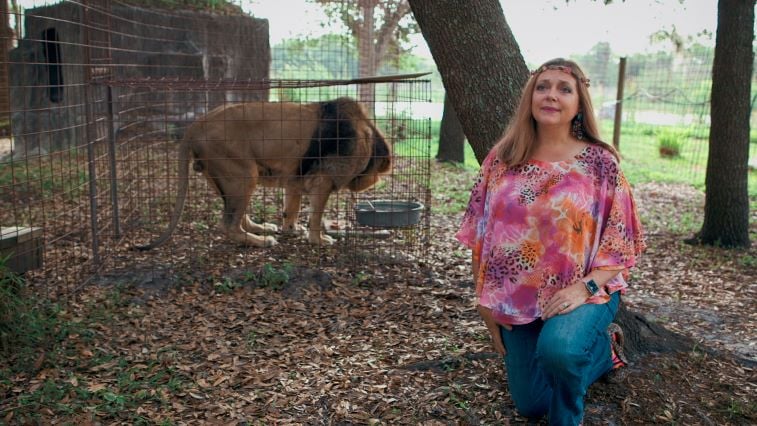 'Tiger King' renews interest in the Carole Baskin missing husband case
Netflix's major hit Tiger King follows the story of a flamboyant zookeeper named Joseph Maldonado-Passage, aka Joe Exotic, whom authorities sent to prison for trying to kill Baskin, a popular leader in the animal rights community and the creator of Tampa Bay's Big Cat Rescue.
Baskin is one of Maldonado-Passage's main enemies throughout the series, though a sheriff in Florida is hoping that the show puts a spotlight on her dark past.
In 1997, Baskin's husband mysteriously disappeared after leaving his vehicle at an airport in Pasco County. Authorities did not find any trace of Lewis and declared him deceased in 2002. According to the New York Post, several theories have surfaced to explain what really happened to him.
One theory argues that somebody pushed Lewis out of a plane, while another says that Baskin fed her husband to her tigers. Whatever happened, a sheriff in Florida is using the popularity of Tiger King to get to the bottom of the mystery.
Sheriff searches for new leads
In response to the popularity of Tiger King, Chad Chronister, a sheriff in Hillsborough County, asked fans for any information that might break the cold case wide open.
"Since @netflix and #Covid19 #Quarantine has made #TigerKing all the rage, I figured it was a good time to ask for new leads," he tweeted.
Despite what everyone thinks really happened, Baskin has continuously denied involvement in Lewis' disappearance. In a recent blog post, Baskin admitted that she and Lewis "had our moments" but assured readers that she did not threaten him.
Regardless of who you believe, we can only hope that somebody comes forward with some new information about Lewis' disappearance.
Until that happens, Baskin is doing her best to get ahead of the drama. To that end, she heavily criticized Tiger King directors Eric Goode and Rebecca Chaiklin for sensationalizing the events in the series.
Baskin starts a feud with 'Tiger King' directors
Following the popularity of the documentary, Baskin opened up about her thoughts on the series. According to Indie Wire, Baskin blasted the Tiger King directors for telling her they were making a documentary in a similar vein as Blackfish.
Baskin says she was stunned when she discovered that the show focused more on her husband's disappearance than the mistreatment of big cats.
In response to Baskin's criticisms, Goode and Chaiklin assured Tiger King viewers that they did not coerce Baskin into appearing in front of the cameras. They also revealed that Baskin was not shy about discussing "her personal life, her childhood, her abuse from her first and second husband, and the disappearance of her ex, Don Lewis."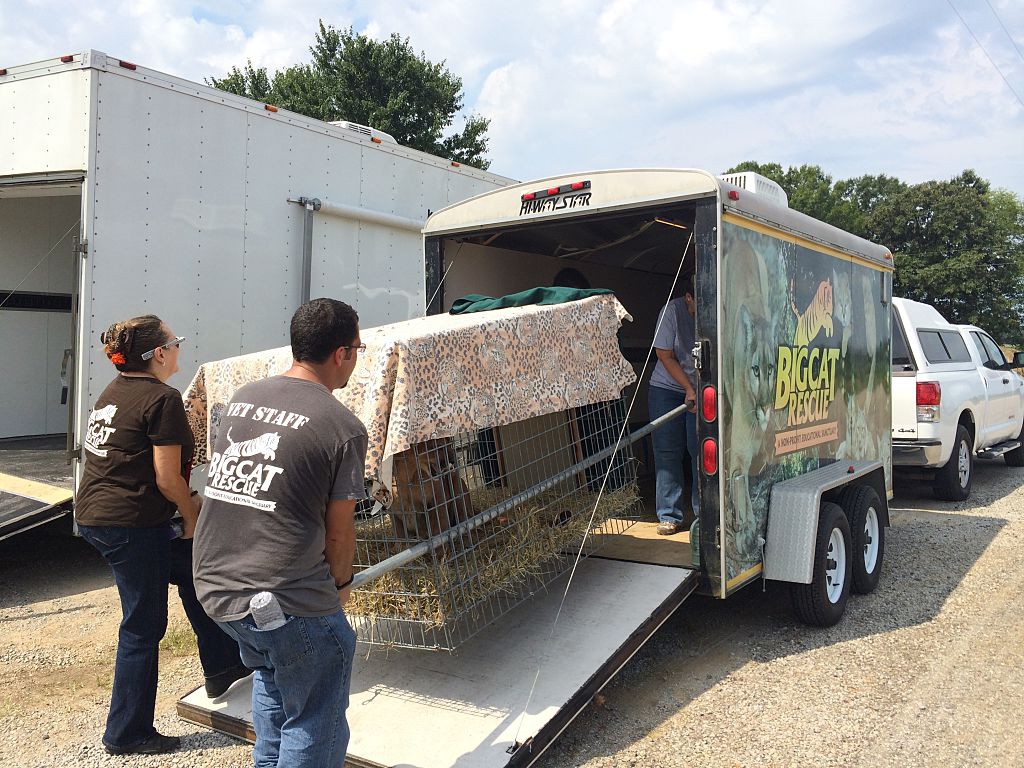 "She knew that this was not just about [big cats], it's not a Blackfish because of the things she spoke about," Goode shared. "She certainly wasn't coerced."
Chaiklin added that they were "completely forthright" with everyone they interviewed for Tiger King. She also admitted that the project evolved over the course of five years, which is something that happens during an extended project.
Inside Lewis' disappearance
Baskin may be dismissive about her role in Lewis' disappearance, but his family members are convinced she played a role. A year after Lewis vanished, one of his daughters confessed that Baskin's tiger sanctuary would have been the perfect spot to hide a body.
"It [the animal sanctuary] is a perfect scenario to dispose of someone. We were upset that the cops didn't test the DNA on the meat grinder." Much of Don's family were also angered when Carole received control of most of his estate after his disappearance," Lewis' daughter explained.
To add another twist to the story, Lewis' children revealed in Tiger King that he was about to end his marriage to Baskin before he disappeared. Lewis did not file for divorce, but he did seek an injunction against his wife for domestic violence two months before he left for Costa Rica.
The court documents reveal that Lewis accused Baskin of threats of violence. A judge reviewed the case and rejected the application for an injunction.
Baskin claims that she has no idea what happened to Lewis and believes he may be hiding out in Costa Rica. Unfortunately, there is no way to clear her name unless they find more evidence.
Fans can watch Tiger King: Murder, Mayhem, and Madness on Netflix.