'Tiger King': Rick Kirkham Slams Carole Baskin's Rebuttal, Says He 'Sold His Soul' for the Series
Rick Kirkham is one of 'Tiger King's' stars but says he 'sold his soul' to take part in the series. Here's what he said about Carole Baskin, and more.
One of the underrepresented stars of Tiger King is journalist, Rick Kirkham. The Inside Edition alum became entangled in that mysterious fire that eradicated important footage and killed the G. W. Zoo's reptiles. Now, Kirkham is speaking out about animal rights activist, Carole Baskin, and why he feels like he "sold his soul" for the hit Netflix docuseries.
Was Rick Kirkham's house fire a coincidence or something more?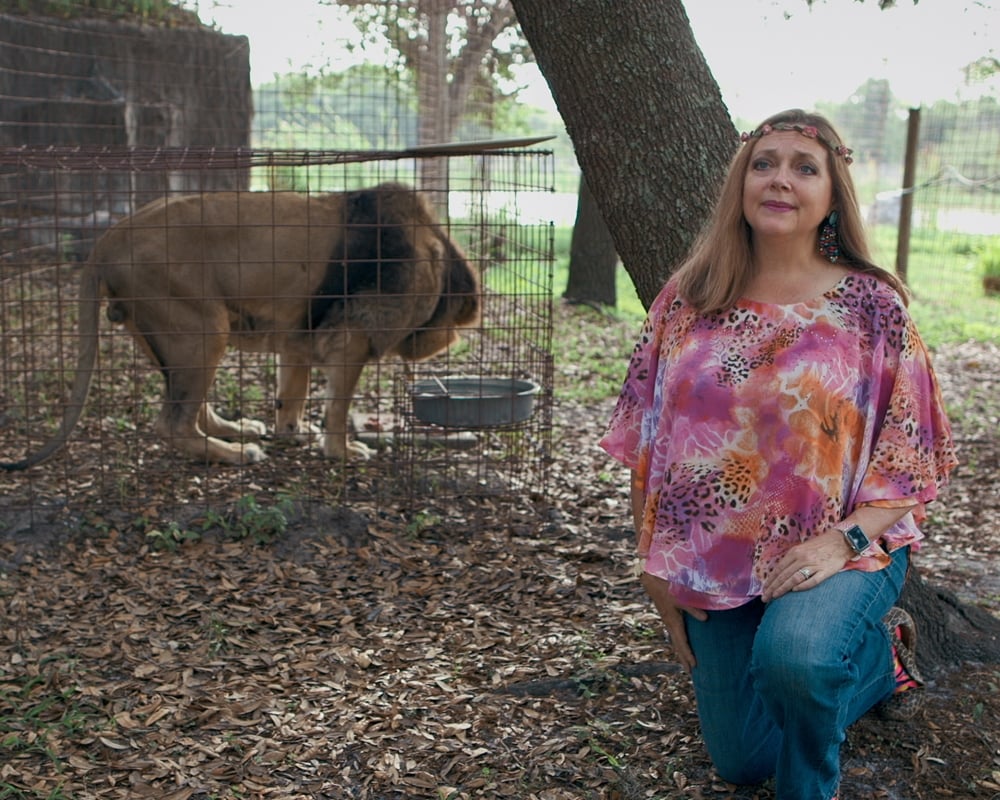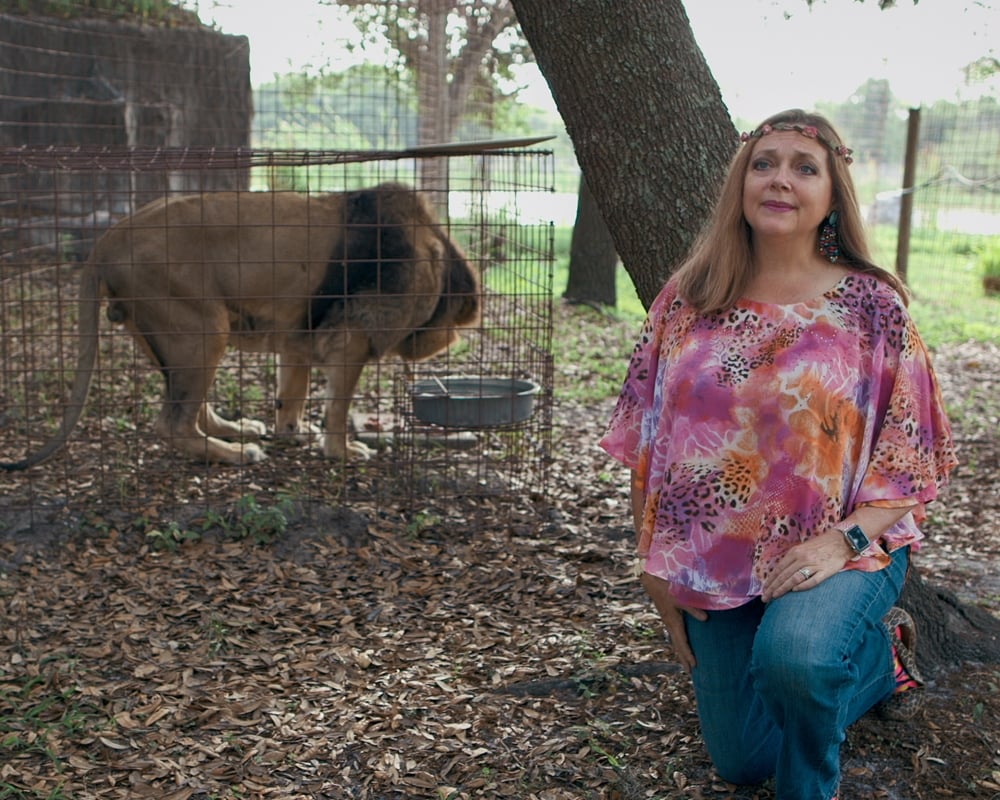 You can thank Rick Kirkham for the name, "Tiger King." As seen on Tiger King: Murder, Mayhem, and Madness, Kirkham moved to the G.W. Zoo. It's there he filmed everything Joseph Maldonado-Passage and his crew did for years.
By 2015, Kirkham had a lot of footage to pull from until a mysterious fire burned it all. The building, which also served as the reptile house, was gutted, destroying hundreds of hours of footage, killing the reptiles.
"I dropped to my knees and I cried," Kirkham said in Tiger King. "I cried because all of our footage was in that studio and I hadn't backed up anything."
The series alludes to an alleged email exchange between Rick Kirkham and Carole Baskin. According to the series, Baskin is said to have offered $20,000 to burn the footage. Baskin admits to some kind of email but not a bribe. Kirkham denies any involvement despite a security camera's image of someone employees say looked like him.
According to the series, Kirkham had a "complete nervous breakdown" and left the zoo six months after. He now lives and works in Bodø, Norway as a freelance reporter for a Norweigian paper — only after a fire ironically destroyed his home in Texas.
Maldonado-Passage first blamed Baskin for the fire before placing blame with Kirkham.
"That's my retirement money that just burned, OK?" he said. He was told by Maldonado-Passage if he returned to the zoo premises, he'd be arrested for trespassing. Their professional relationship has not recovered.
Kirkham said he 'sold his soul' for the series
Don't expect Kirkham to keep behind-the-scenes information to himself now. Kirkham admits he's not surprised that Maldonado-Passage blamed him for the fire.
"I have to live with my role in the documentary and the fact that I sold out my soul journalistically to be there," he told Express.co.uk, referring to his time after the fire.
"I left the park before the FBI even arrived and they said 'you have to stay and talk to the FBI' and 'I said tell the FBI to call me because I'm done with this place,'" he said.
"I was so angry and so broken. I ended up talking to the FBI twice as did everyone at the park. But the whole thing with the fire – first he blamed me, then he blamed Carole Baskin (and) then he blamed a DJ in Tampa. He blamed anybody and everybody but himself."
He also knows he didn't exactly appear innocent
Kirkham said he understands that the timeline of events doesn't look good," he said. "You have to look back at what happened like the FBI did and the way they developed their opinion on who burned the zoo down because we know it was arson."Joe I had had a bad argument about the footage I had and how I could really hurt him and close that zoo two nights, just two nights before the fire."
He explained that Maldonado-Passage left the next morning and changed the zoo's locks so Kirkham couldn't get in.
"Two days later, the park burns to the ground. So the FBI came to the opinion and asked me and I said the same opinion and we knew."
As for now, Kirkham said he's not been in contact with Maldonado-Passage since he left.
"I'm currently seeing a therapist now over the fact that we knew this coming, we knew all along through Netflix about when this was going to start and we just didn't know the amount of attention it'd be getting," he said.
He continued: "As you can imagine, it's great for someone who's sitting at home and watching and getting into it and binge-watching the series. But for someone like me who was there, who lived through all the horrible things you've seen and was actually planning to make a show of and make money out of it, there's a lot of self-guilt that I live with and a lot of pain inside."
He said it's not been easy; that the whole experience is a "bad, bad memory."
Here's why Baskin doesn't want negative attention, according to Kirkham
Baskin recently spoke out about Tiger King, calling the series "salacious."She's of course, referring to the attention paid to Baskin's missing ex-husband, Don Lewis. The case is open, and Baskin is not currently a suspect. Viewers have formed their own opinion after Maldonado-Passage said she murdered Lewis and "fed him to the tigers."
Baskin denies any involvement and blames the streaming service and creators for the mischaracterization. However, Kirkham has another opinion of Baskin.
"I know Carole, I've conversed with Carole on several occasions, not only from the time I was in the zoo but after the time Joe was arrested and after this series aired," he said."Carole knows d*mn well that everything that was in there was accurate.
He explained why he thinks Baskin can't admit the accuracy. According to him, the attention would refocus to her and "the next zoo to be closed down may very well be her own."
He added: "So it's in her best interests to deny all of it. You know what, Carole agreed to do this documentary and she did it and it is what it is. She's gonna have to live with the fact that she sat in front of the camera and told her story as well and that it may backfire on her."
Tiger King: Murder, Mayhem, and Madness is available on Netflix.