'Tiger King': Scottish Breeder Says Joe Exotic Was Set-Up
Whether you believe Tiger King star, Joseph Maldonado-Passage (aka Joe Exotic), is innocent or not, friends and foes are speaking out in defense or against the former zookeeper. While "Joe Exotic" serves time behind bars, another supporter, Kayleigh McIntosh-Lowrie, believes her friend was set up.
Who is Kayleigh McIntosh-Lowrie?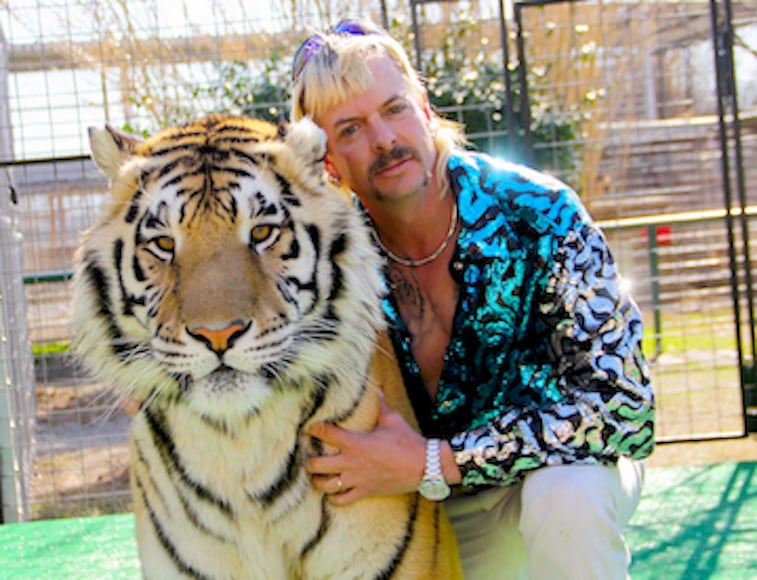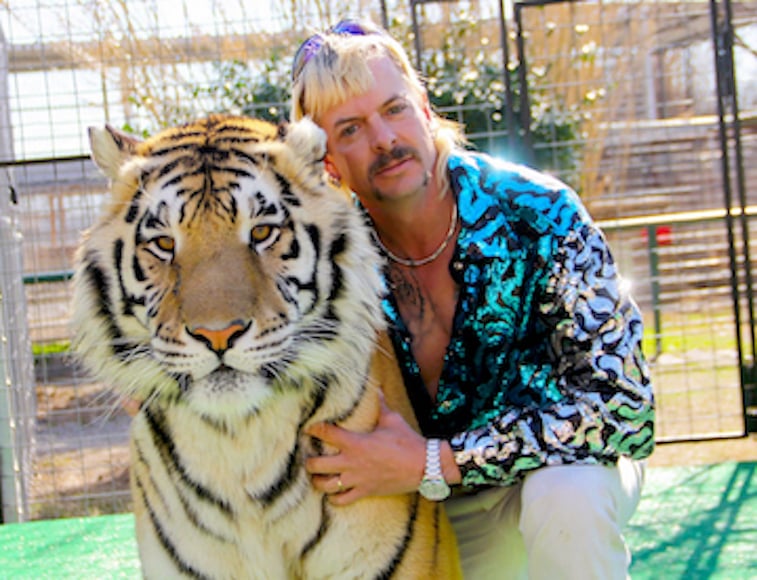 In the aftermath of Tiger King's success, a British friend of Maldonado-Passage, Kayleigh McIntosh-Lowrie is speaking out with her opinion on her pal's 22-year sentence.
Maldonado-Passage is currently serving time for multiple animal violations, including the killing of five tigers, as well as allegedly hiring a hitman to kill his longtime rival, Carole Baskin.
McIntosh-Lowrie is a Stirlingshire, Scotland resident, and breeder, who runs Stylisticat International with her husband, according to Daily Record. The two focus on small cats, such as bobcats and caracals, as opposed to Tiger King, which is about the big cat world.
They sell to primarily "wealthy buyers" who've been thoroughly vetted and have a Dangerous Wild Animals (DWA) license.
Though McIntosh-Lowrie said she's "probably a lot more normal than [Maldonado-Passage]," they "have the same passion for cats."
'Joe Exotic' was set up, according to McIntosh-Lowrie
Being in the same industry and knowing the "Tiger King" firsthand, McIntosh-Lowrie has an insider's opinion on Maldonado-Passage's sentencing.
"I honestly think he got set up. I don't think he was plotting to kill Carole at all. Not many cat owners would believe he really wanted to kill her," she told Daily Record. "Joe was all talk and that's quite different to actually killing someone."
The small cat breeder was a part of online chat groups like Exotic Animal Owners and Friends. She said the groups became a "war zone," once Maldonado-Passage and Baskin's beef came to a boil.
"It all got really personal and nasty but I'd have to say just about everyone I know supported Joe and pretty much couldn't stand Carole. But Joe did get a bit obsessed with her, which caused a lot of problems," she said.
She added the caveat that she hasn't spoken to Maldonado-Passage for some time but felt close enough to him she can now speak on his behalf.
"We had a lot of talk on social media about our cats and he was always keen to engage about how the breeding was going, what enclosures people were using, feeding, and stuff like that."
Some jurors think 'Tiger King' made Maldonado-Passage too likable
Not everyone backs Maldonado-Passage. uring a recent Fox Nation special, a juror known as "Kristin" said Tiger King made the former zookeeper a "victim."
Kristin told host, Nancy Grace, that Maldonado-Passage could've been convicted on two counts of murder-for-hire. This is due to a recorded conversation between Maldonado-Passage and the supposed hitman.
"There was a long recording of [the apparent hitman] meeting Joe. We could have convicted on both murder-for-hire counts based on one sentence that Joe said, which was: 'The first guy that I hired to kill her ran away with my $3,000. Now we're going to try this again,'" she said.
Maldonado-Passage filed a $94 million lawsuit. A judge recently granted an extension. The future is unknown. For now, Tiger King is still making headlines for better, or worse.
Tiger King: Murder, Mayhem, and Madness is available on Netflix.