'Tiger King': Sheriff Asks for New Leads Related to the Disappearance of Carole Baskin's Husband
'Tiger King' covered the disappearance of Don Lewis, who was married to Carole Baskin. Find out the tweet a sheriff made about leads and more.
The series Tiger King: Murder, Mayhem and Madness focused on the feud between Joseph Allen Maldonado-Passage also known as "Joe Exotic" and Carole Baskin. He started many rumors about Baskin because she aimed to stop his business of tiger cub petting. A lot of the rumors were related to disappearance of her husband Don Lewis. Now a sheriff is asking for new leads.
'Tiger King' had an episode about Carole Baskin's husband who disappeared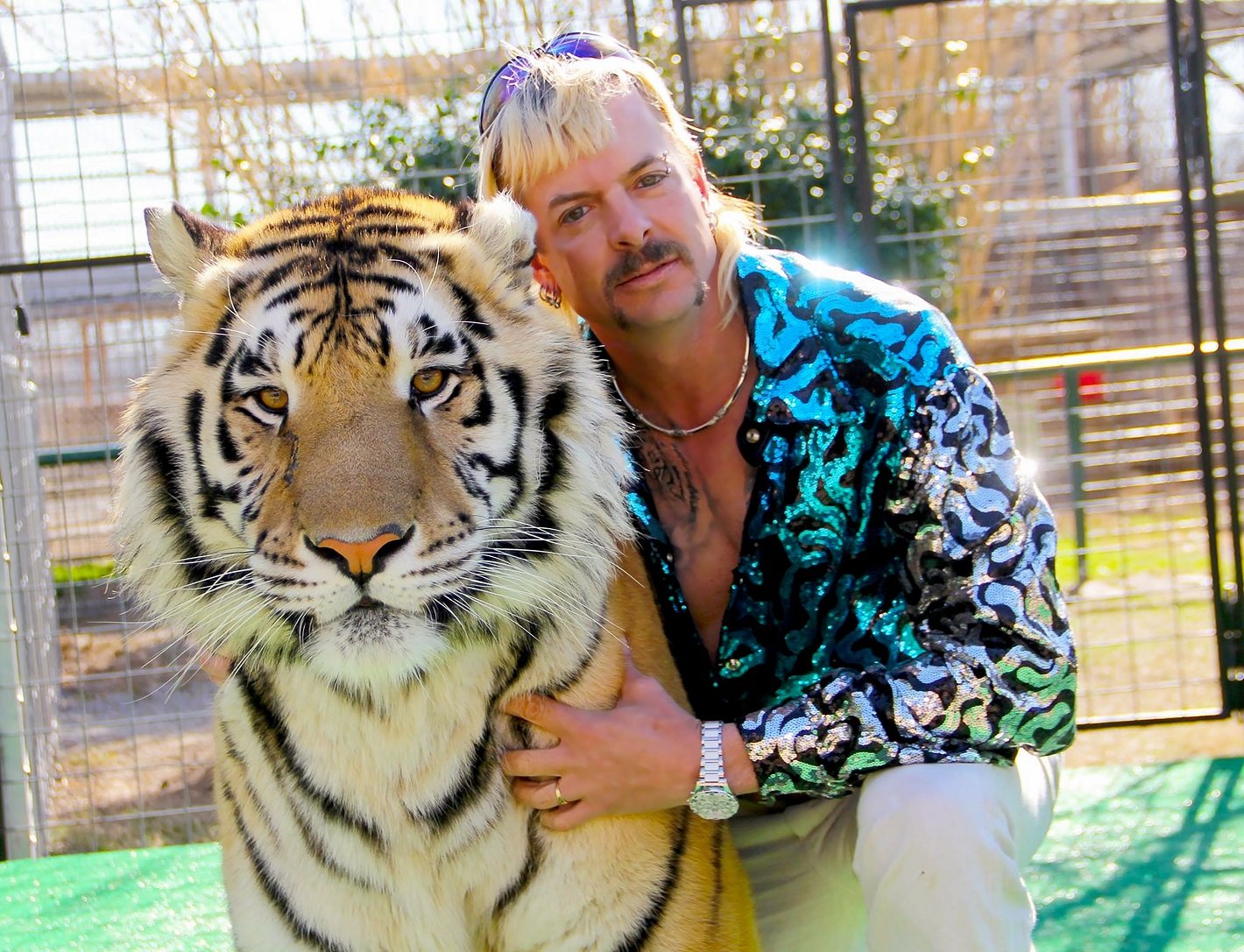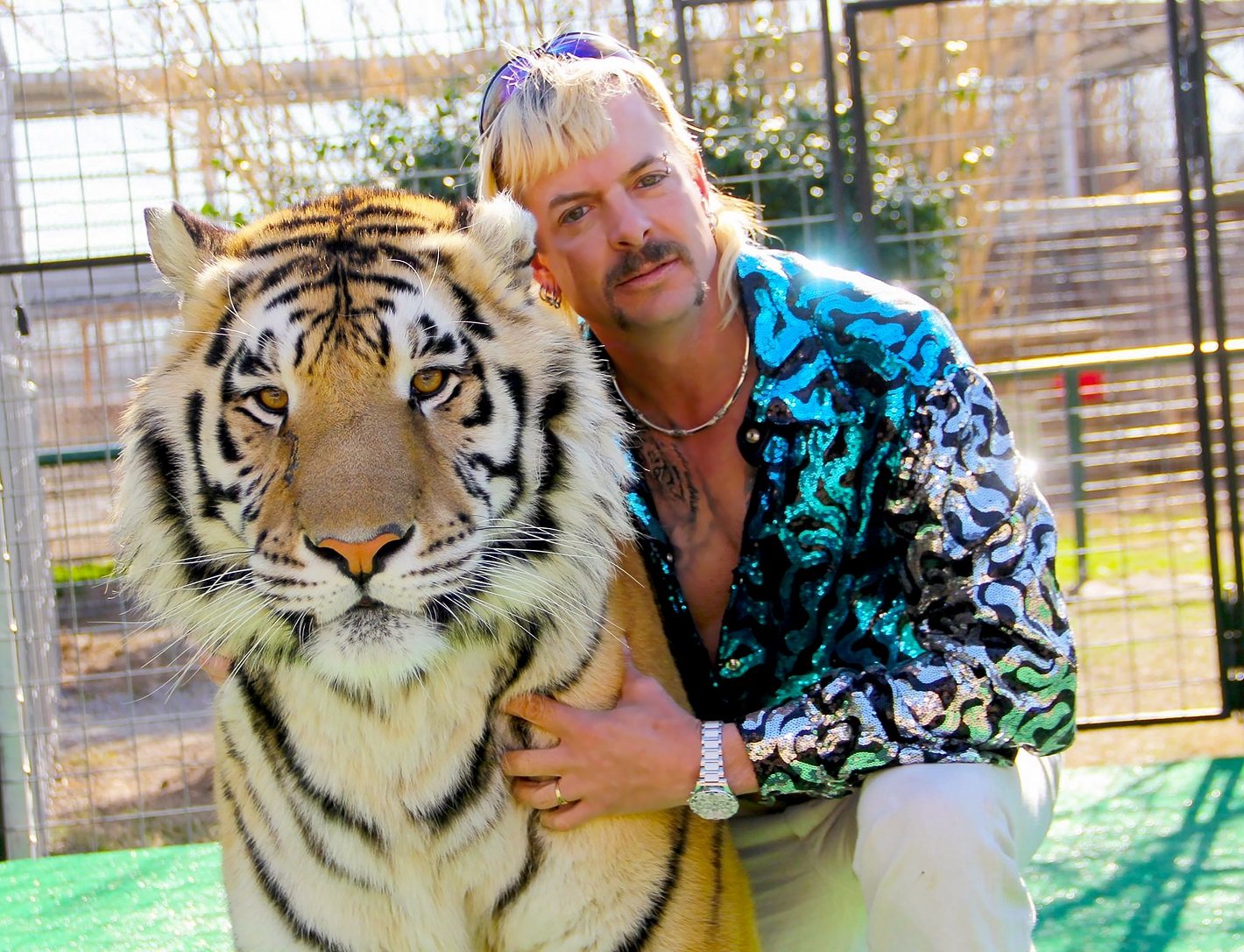 The Netflix series mostly focused on Maldonado-Passage's feud with Baskin. However, there is a whole episode focused on the disappearance of her husband.
Lewis disappeared in 1997. Maldonado-Passage used this to publicly attack Baskin claiming she was somehow involved in his disappearance. However, there is no evidence of foul play.
Baskin addressed the allegation that she somehow killed Lewis and fed him to her tigers in the documentary. However, she also made a blog post addressing the series.
Baskin made a blog post about the rumors
The Big Cat Rescue owner made a new blog post called "Refuting Netflix Tiger King" to address the episode. The post started off saying she was disappointed in the series because she was told the project would be focused on cub petting exploitation and instead "it has a segment devoted to suggesting, with lies and innuendos from people who are not credible, that I had a role in the disappearance of my husband Don 21 years ago.".
The post addressed the allegation that she put Lewis' body through a meat grinder. "The meat grinder shown in the video was enormous," read the post. "Our meat grinder was one of those little tabletop, hand crank things, like you'd have in your kitchen at home, like the one pictured here. Meat had to first be cut into one inch cubes like you see here to go through it. The idea that a human body and skeleton could be put through it is idiotic."
The documentary ends still leaving people with questions of what happened to Lewis. Now it looks like the local authorities are open to revisiting the situation.
A sheriff put out a call for new leads
It looks like the documentary series has led to renewed interest in Lewis' disappearance. Chad Chronister, Hillsborough County Sheriff, tweeted, "Since @netflix and #Covid19#Quarantine has made #TigerKing all the rage, I figured it was a good time to ask for new leads. #CaroleBaskin #DonLewis #Netflix #Tiger #BigCatRescue #JoeExotic #TigerKingNetflix #HCSO" on March 30.
Many fans are replying to the tweet with their own theories on the matter. Time will tell if new leads will come in from the interest in the case.
Producers Eric Goode and Rebecca Chaiklin talked to Entertainment Weekly and they seem interested in doing a second season. "To be continued," Chaiklin said. "I mean, yes we have a crazy amount of footage and it's a story that's still unfolding. We're not sure yet, but there could be a follow-up on this story because there's a lot that's still unfolding in it, and it'll be just as dramatic and just as colorful as what has unfolded these past few years." There has yet to be an announcement on whether the series will get another season.