'Tiger King' Star's Niece Says Joe Exotic Is '100 Times Worse' in Real Life
Netflix's documentary series, Tiger King: Mayhem, Murder, and Madness, explores the bizarre events that led zookeeper Joe Exotic to hire hitmen to kill his rival, Carole Baskin. The tiger breeder has now become a pop-culture meme, but his niece is opening up about star, and she says he's a hundred times worse in real life.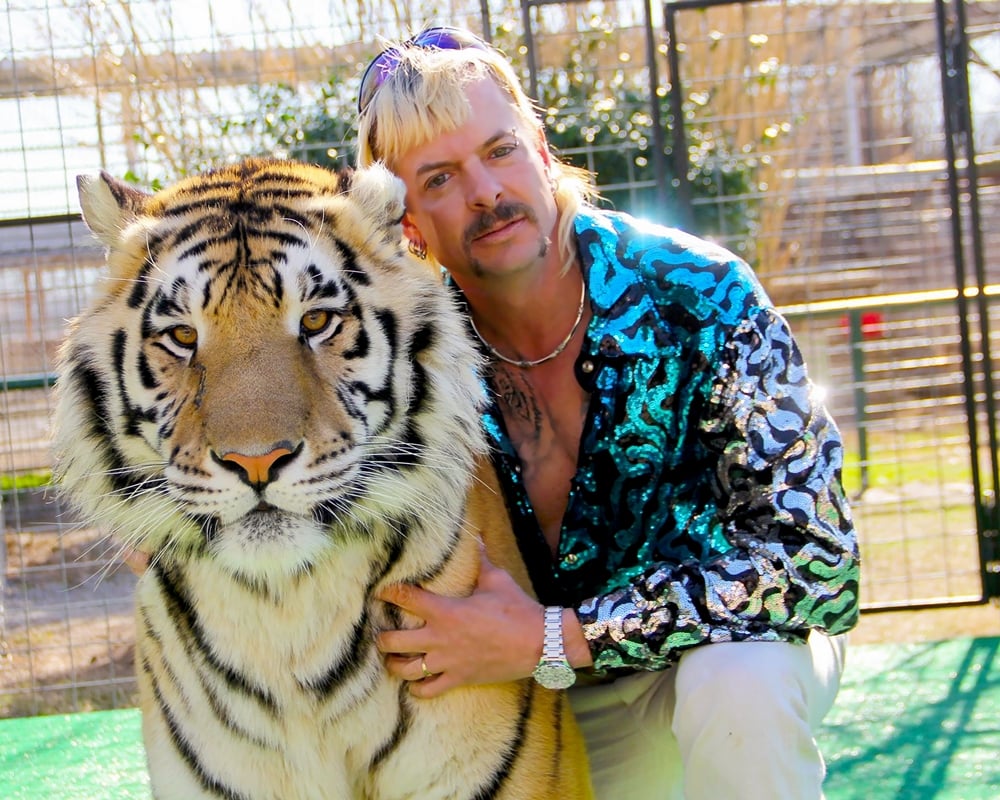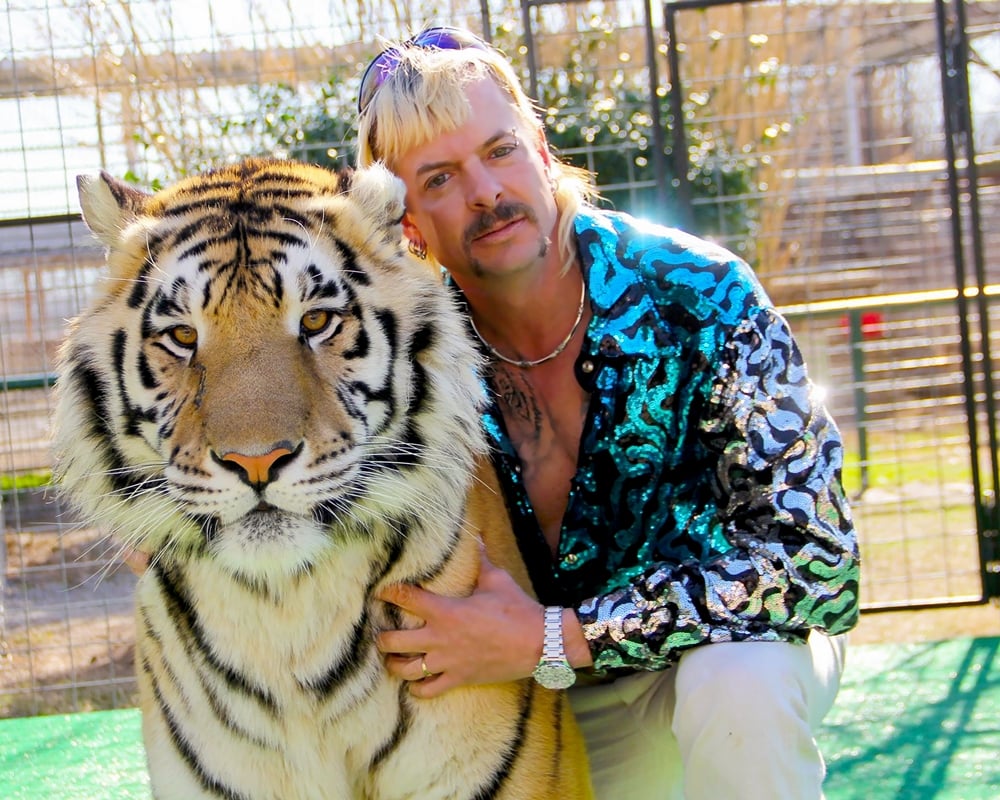 Who is 'Tiger King' star Joe Exotic?
Joseph Maldonado-Passage, aka Joe Exotic, is a tiger enthusiast who turned his hobby into a thriving business. In 1999, he founded the G.W. Zoo in Wynnewood, Oklahoma where he kept and bred hundreds of exotic animals, including tigers, lions, ligers, monkeys, bears, and various reptiles. 
As shown on Tiger King, Maldonado-Passage was in a longtime feud with Carole Baskin — the founder of an animal sanctuary called Big Cat Rescue. For years, Baskin publicly ostracized Maldonado-Passage for the way he bred and treated his animals at the zoo, which resulted in him losing gigs and events.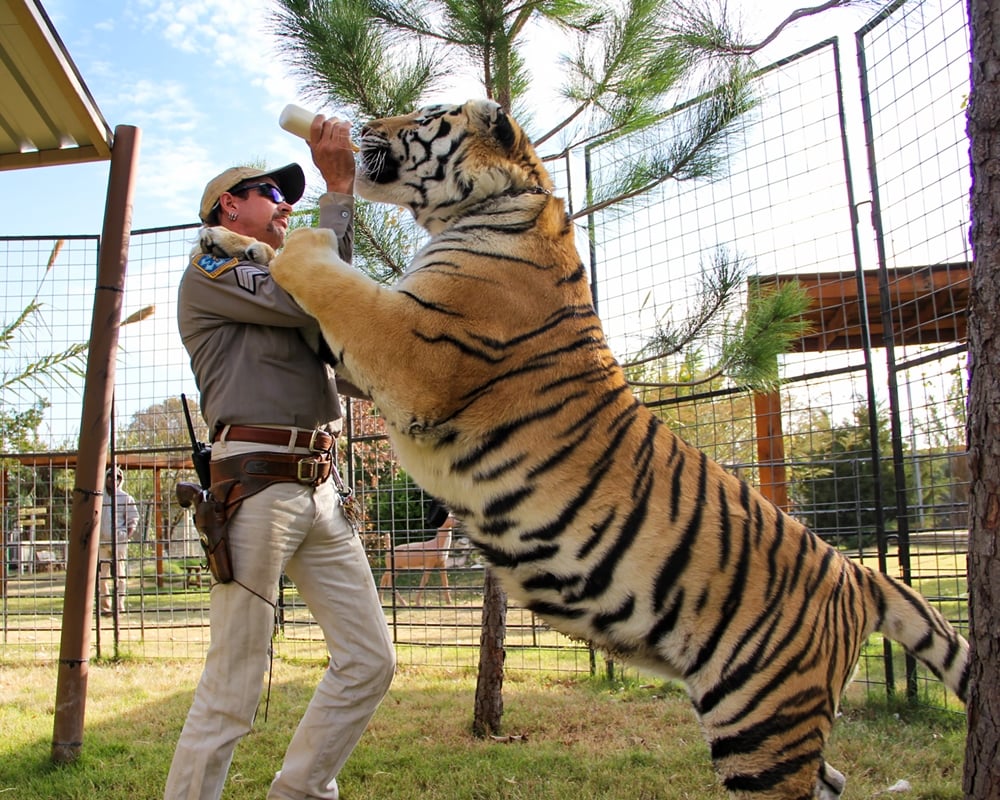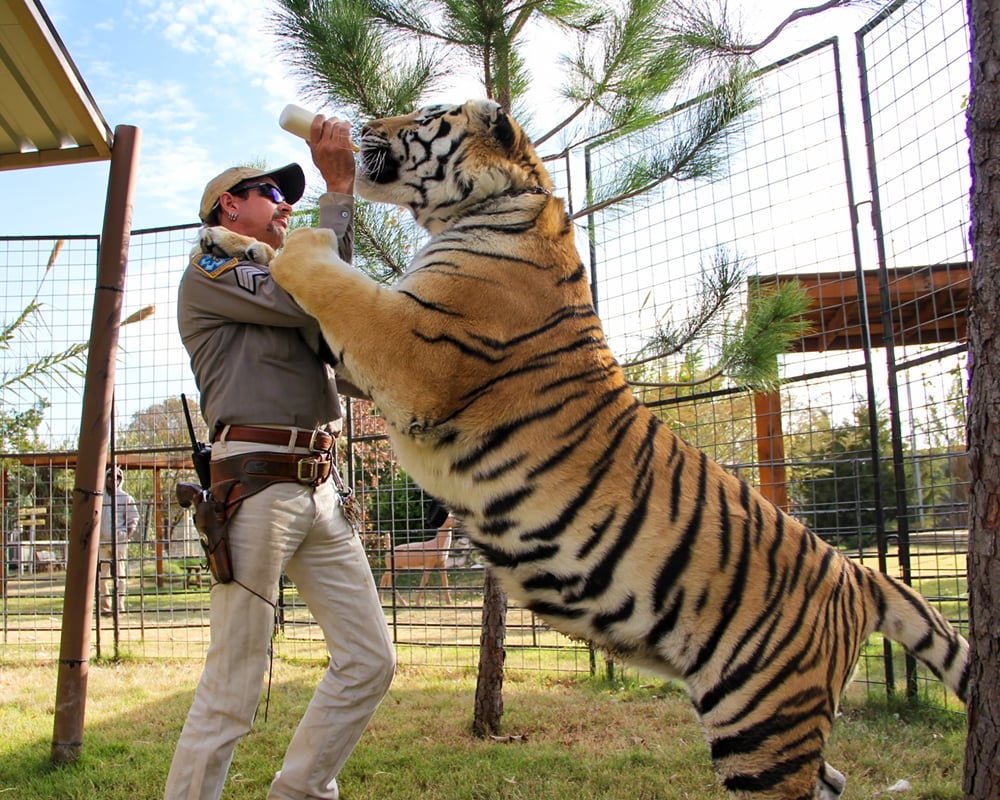 To retaliate against her criticisms, the zookeeper made videos threatening Baskin. But in 2017, while under federal investigation, Maldonado-Passage attempted to hire hitmen to kill Baskin on two separate occasions. 
Why is Joe Exotic in jail?
One of the hitmen Maldonado-Passage tried to hire was an undercover agent. After the other hitman, Allen Glover came forward, Maldonado-Passage was charged, convicted, and sentenced on 19 different counts including murder-for-hire, falsifying records, and animal endangerment.
In January 2020, the 57-year-old tiger breeder was sentenced to 22 years in prison. He is currently carrying out his sentence in a Texas prison.

The 'Tiger King' star's niece says he's 'worse' in real life
In an interview with Daily Mail TV, Maldonado-Passage's niece Chealsi Putman talked about her uncle and claimed he's not as harmless as he seems. "In the Tiger King Netflix series, you can see glimpses of his evil persona. But in real-life Joe is 100 times worse," she said. "I want people to know who the real Joe Exotic is, not the one you've seen on TV."
Putman is the daughter of Maldonado-Passage's youngest sister. And she alleges her uncle treated his parents (her grandparents) like his "personal slush fund." She also revealed that Maldonado-Passage has a 38-year-old son from a previous relationship.
She explained that Maldonado-Passage had a genuine love for his animals at first. But over time, as they started bringing him in business, he started treating them badly.
"I've personally witnessed Joe spray a tiger with a fire extinguisher. Not out of safety or for a life-saving reason, but because the tiger didn't react the way Joe had wanted it to," Putman told the outlet. She also suggested he may have killed tiger cubs so he could sell them to be stuffed. 
"Over the years there must have been at least 10 tiger cubs that he froze," she said.  "I have no idea what happened to them, they would just disappear."