'Tiger King': The Disturbing Story of Travis Maldonado's Death
The bizarre seven-part docuseries, Tiger King: Murder, Mayhem, and Madness, has taken the world by storm. The Netflix hit follows the life of "Tiger King" Joe Exotic, who ran the G.W. Zoo in Oklahoma before his arrest and conviction from a complex murder-for-hire plot. While it may sound like fiction, Joe Exotic's marriage to four …
The bizarre seven-part docuseries, Tiger King: Murder, Mayhem, and Madness, has taken the world by storm. The Netflix hit follows the life of "Tiger King" Joe Exotic, who ran the G.W. Zoo in Oklahoma before his arrest and conviction from a complex murder-for-hire plot. While it may sound like fiction, Joe Exotic's marriage to four husbands — two at the same time — became one of many subplots. Among those men is Travis Maldonado, who met an early fate in 2017. The details are disturbing.
Who was Travis Maldonado?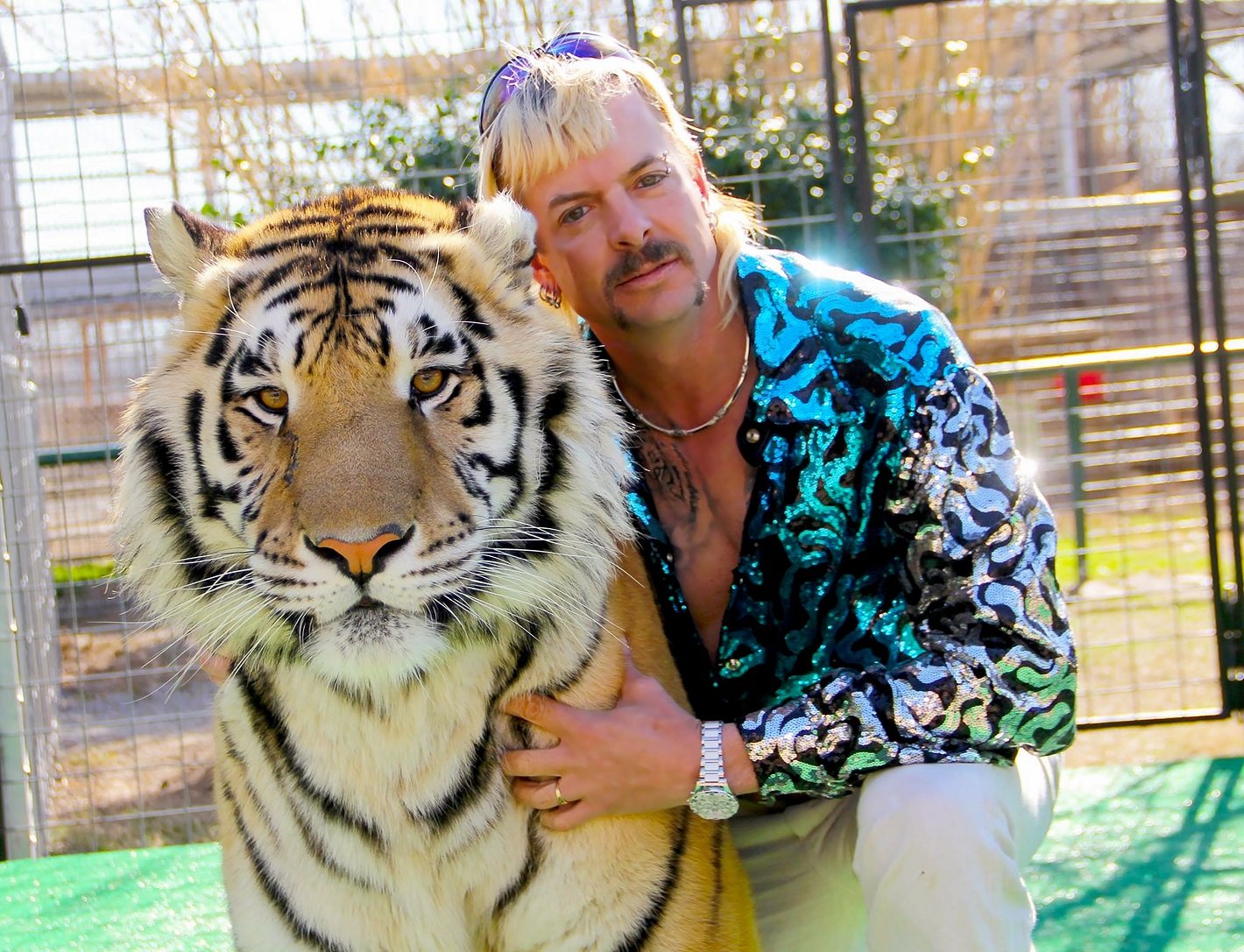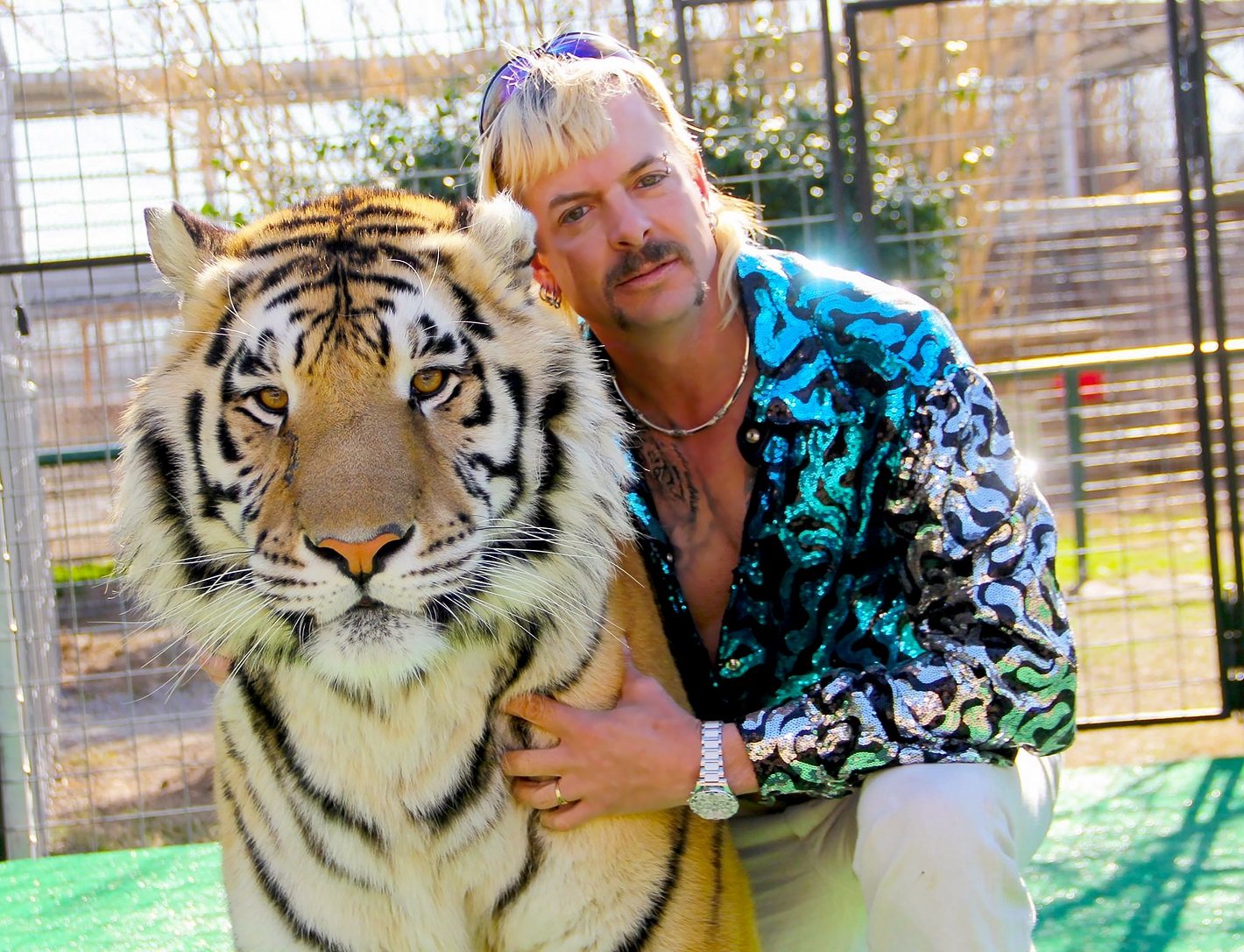 If you haven't heard about Tiger King: Murder, Mayhem, and Madness, the docuseries follows the wild story of G.W. Zoo owner, "Joe Exotic," his sordid relationships with four different husbands, and his ongoing rivalry with animal rights activist, Carole Baskin.
Though there are many aspects of the series to comment on, many are attached to the story of [one of Joe Exotic's husbands], Travis Maldonado. The [then] wide-eyed 19-year-old began his journey at the exotic zoo in late 2013.
The California transplant allegedly arrived at the zoo with a complicated meth and marijuana addiction history, according to the docuseries. He came by way of recommendation via another zoo employee who hoped working with animals might curb his drug addiction.
He is survived by two sisters, and his mom and dad — who is in cancer remission — as seen via sister, Ashley Maldonado's Facebook page.
Details about Maldonado's life before joining Exotic's zoo have not been disclosed. However, based on photos shared by his sisters, brother Maldonado was very much loved and will be forever missed by all who knew him.
Inside Maldonado's relationship with Joe Exotic
One month after joining the zoo team, Maldonado — who previously said on camera he was a straight man — married Exotic, along with his longtime partner, John Finlay, in a three-way ceremony which took place in a dance hall near the zoo. Some of the animals they cared for were in attendance.
The three-way relationship eventually transitioned into a "traditional" two-way marriage in 2015 when the laws changed. Finlay removed himself claiming Exotic had become "controlling and manipulative," according to Screen Rant.
Finlay and Exotic's end came with a parking lot brawl whereas Finlay was charged with assault and battery. Meanwhile, Maldonado stayed with Exotic until Oct. 6, 2017 — the day he died.
How did Maldonado die?
Maldonado met a tragic end with an accidental suicide. According to witnesses, he removed the magazine from a pistol to show that it wouldn't fire without it, despite having bullets in the chamber. The incident is part of the docuseries.
At the time, Exotic was running for Oklahoma governor. The death caught him, and everyone who knew Maldonado, by surprise.
"My entire soul died," Exotic said. He built a memorial for Maldonado on the zoo's grounds.
Maldonado's sister, Ashley, recently posted a warning on her Facebook page warning viewers of her brother's untimely death.
"A WARNING TO ANYONE WHO WATCHES THIS….WHO KNEW TRAVIS… im w my dad and sister watching it now….. IT SHOWS THE REAL LIVE FOOTAGE OF THE ACTUAL SHOOTING – not Travis himself but the guy in the room with Travis when it happened …. it happened so fast.. i have seen the surveillance footage already but my sister Danielle hadnt and she f*cking lost her sh*t right now… so i just wanted to warn you."

Ashley Maldonado Facebook
March 22 would've been Maldonado's 26th birthday. Whatever feelings viewers have about Tiger King, Maldonado's end is an unfortunate accident that took a life far too soon.
How to get help: In the U.S., call the National Suicide Prevention Lifeline at 1-800-273-8255. Or text HOME to 741-741 to connect with a trained crisis counselor at the free Crisis Text Line.