Tiger King: Where Is Carole Baskin's Daughter Jamie Now?
Tiger King: Murder, Mayhem, and Madness, might be centered around zookeeper Joe Exotic, but it was his longtime rival Carole Baskin that got most of the post-premiere attention. In the Netflix series, Baskin talks about her abusive first marriage and introduces her daughter. So where is Baskin's daughter, Jamie, now?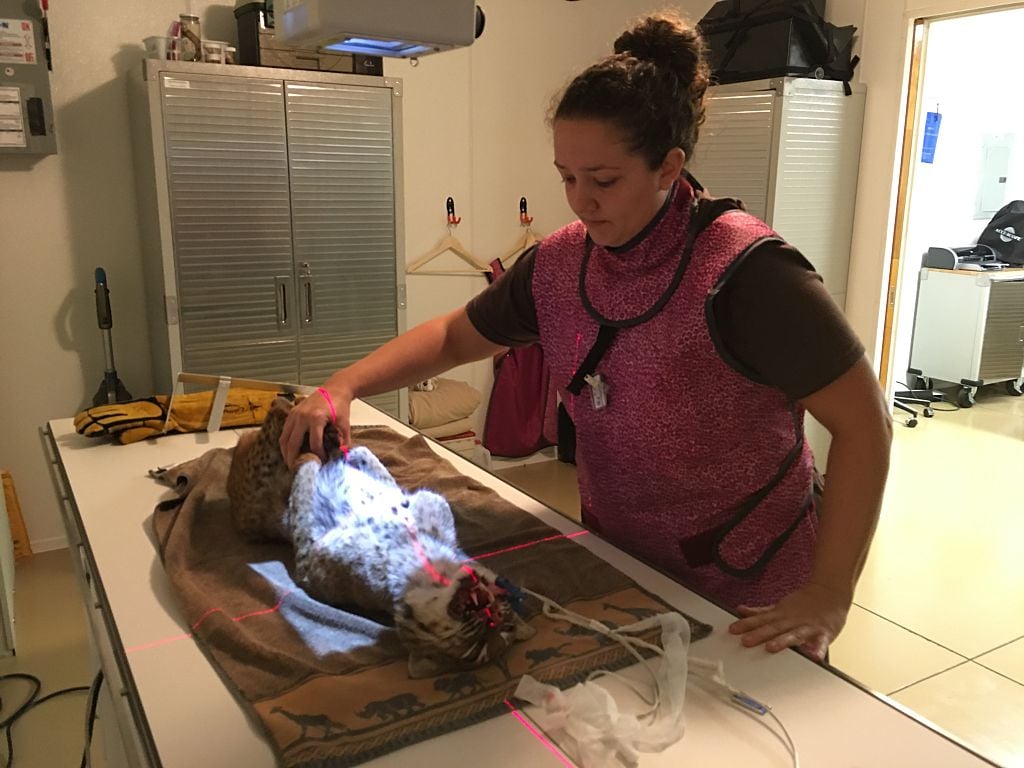 'Tiger King' explores Carole Baskin's history and marriages
Baskin is the founder of Big Cat Rescue, an animal sanctuary in Florida that rehabilitates and houses lions, tigers, bobcats, and other exotic animals. She actively campaigns against big cat breeding and cruelty. As shown in Tiger King, she was a vocal critic of Oklahoma zookeeper, Joseph Maldonado-Passage, aka Joe Exotic.
Maldonado-Passage and Baskin's longtime feud ended when Maldonado-Passage was arrested and charged with hiring two separate hitmen to kill Baskin. The 57-year-old zookeeper was convicted on 19 criminal counts, including murder-for-hire and animal endangerment, for which he's currently serving a 22-year prison sentence.
But aside from covering her feud with Maldonado-Passage, Tiger King explores the Baskin's three marriages, including the disappearance of her second husband, Don Lewis. In the series, Baskin describes her relationship with her first husband, Mike Murdock, as abusive, and says she left him when she fell in love with Lewis. 
The two were married for 6 years before Lewis mysteriously disappeared in 1997. Lewis' body was never found. Just recently, following the release of Tiger King, the Florida sheriff's department reopened Lewis' case and is actively looking for new leads.
'Tiger King' reveals Baskin has a daughter from her first marriage
From her marriage to Murdock, Baskin has a daughter named Jamie Veronica. On Tiger King, Baskin says that she married Murdock at 17, and left him at the age of 24. This implies Jamie was very young when her mom married Lewis. 
For a few brief moments in episode 3, after Baskin talks about leaving Murdock, Jamie appears and fondly describes Lewis and his affinity to animals. "He was more of an animal collector, I think," Jamie says. "He definitely liked the idea of having a lot of different kinds of animals."
Where is Baskin's daughter Jamie now?
As shown in Tiger King, Jamie is still very much a part of her mother's life. In fact, she's running the sanctuary as its president. In one video on the Big Cat Rescue Youtube page, Jamie is shown with the title "President, Big Cat Rescue," as she talks about the health of one of the park's animals. 
Jamie seems to have some expertise when it comes to handling and caring for sick animals. She appears in numerous videos on the sanctuary's Youtube channel rescuing and rehabilitating bobcats and other big cats. And on Big Cat Rescue's Instagram page, Jamie is featured in many of the park's rescue and treatment posts.
A 2012 post from Big Cat Rescue's website shows that Jamie was married to the sanctuary's veterinarian, Dr. Justin Boorstein. But on her Facebook page, Jamie appears to be in a relationship with a man named Victor Alonso. 
Along with working for Big Cat Rescue, Jamie runs an art studio called Dancing Butterfly Arts. On her Etsy page, she describes herself as a wildlife and nature photographer and artist who uses her creativity on acrylic paintings, mix-media projects, paw-print art.