'Tiger King': Who is Rick Kirkham? The Reality T.V. Producer's Wild Background
Netflix's Tiger King: Murder, Madness, and Mayhem tells the tale of Joseph Maldonado-Passage, better known as Joe Exotic. The seven-part docuseries captured the many people involved in Maldonado-Passage's story, including the iconic reality television producer, Rick Kirkham. 
As a well-known producer, Kirkham linked up with Maldonado-Passage in the hopes of making a reality show about the "Tiger King." Kirkham took up residency at Maldonado-Passage's G.W. Zoo, where he witnessed all of the insanity that happened there. 
Before seeking out big cat lover Maldonado-Passage, Kirkham had a wildly successful career as a reality television star himself.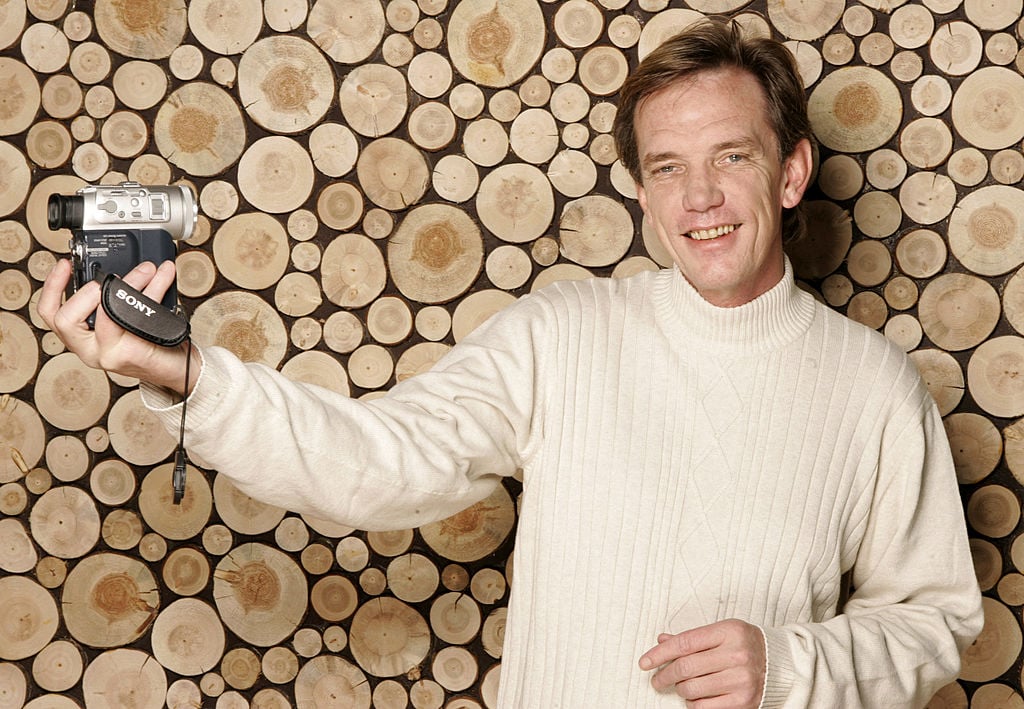 Who is Rick Kirkham?
According to an ABC News profile, Kirkham received his first camera when he was 14-years-old. He would later use that camera to capture "a video diary of [his] life as he talked intimately about his addiction, his guilt and the love of his two boys, which would ultimately save him from self-destruction."
Before he became addicted to drugs, Kirkham was a dancer on Dick Clark's American Bandstand. According to his LinkedIn profile, Kirkham obtained a degree in Broadcast Journalism from the University of Central Oklahoma in 1981. Later, he became a crime reporter in Las Vegas for an NBC affiliate. 
His days as a crime reporter are where Kirkham earned his place in the spotlight. Accompanying police on drug busts, Kirkham got to carry a gun and wear a bulletproof vest. Ironically, it was during this time Kirkham became addicted to crack cocaine.
Later, Kirkham started working for Inside Edition, where he became known for his willingness to participate in wild stunts like setting himself on fire (as seen in Tiger King). In 1996, Kirkham was fired from Inside Edition because of his addiction.
Rick Kirkham attempted suicide
When Kirkham lost his job, he lost his family and almost lost his life, too. Per Oxygen, Kirkham attempted suicide by taking 100 pills and drinking two beers while driving his Jeep, recording his every move. After surviving a near-fatal car accident, Kirkham decided to turn his life around for his two sons.
A filmmaker, Kirkham recorded much of his addiction on camera. He took "over 46 boxes of film and 3,200 videotapes" of footage and had them made into the documentary T.V. Junkie, which was later used in schools to teach kids about the dangers of drug addiction.
After getting sober, Kirkham started working as a producer for RealReels. He also briefly worked for KFBB-TV in Montana as a news director before meeting Maldonado-Passage. 
Why did Rick Kirkham want to work on 'Tiger King'?
Kirkham sought to capitalize on the unusual nature that "Joe Exotic" exuded by filming his every move and turning it into a reality television show.
In an interview with Extra TV, Kirkham conceded that being on camera was like a drug to Maldonado-Passage, which made for good reality television. 
Kirkham also described the footage he captured that was later famously burned, per the Netflix series: "If I were to let the video out that I have shot of [Maldonado-Passage] killing animals on this park, of [Maldonado-Passage] tricking people by taking in their animals, [Maldonado-Passage] would probably go to jail." 
In that same interview, Kirkham shared that Maldonado-Passage was a "very evil guy to the animals and the people" that worked for him.
What does Rick Kirkham do now?
Kirkham has experienced something of a resurgence in the news since the Tiger King docuseries aired. Despite Kirkham's original footage being destroyed, his truth was exposed thanks to his feature in the documentary. 
According to Kirkham's Facebook profile, he is currently living in Bodo, Norway, where he works as a freelance reporter for RealReels. Kirkham married his girlfriend Kristin E Rosøy Kirkham in April 2018.
How to get help: In the U.S., call the National Suicide Prevention Lifeline at 1-800-273-8255. Or text HOME to 741-741 to connect with a trained crisis counselor at the free Crisis Text Line.
How to get help: In the U.S., contact the Substance Abuse and Mental Health Services Administration helpline at 1-800-662-4357.