'Tiger King': Why Larry David Said the Series 'Scared the Hell' out of Him
Curb Your Enthusiasm star, Larry David, isn't afraid to tell it like it is. With the massive success of Netflix's Tiger King: Murder, Mayhem, and Madness, you'd think David has an opinion about it. Turns out, he does. Here's what he said about America's latest obsession.
Larry David has a controversial opinion about Woody Allen, too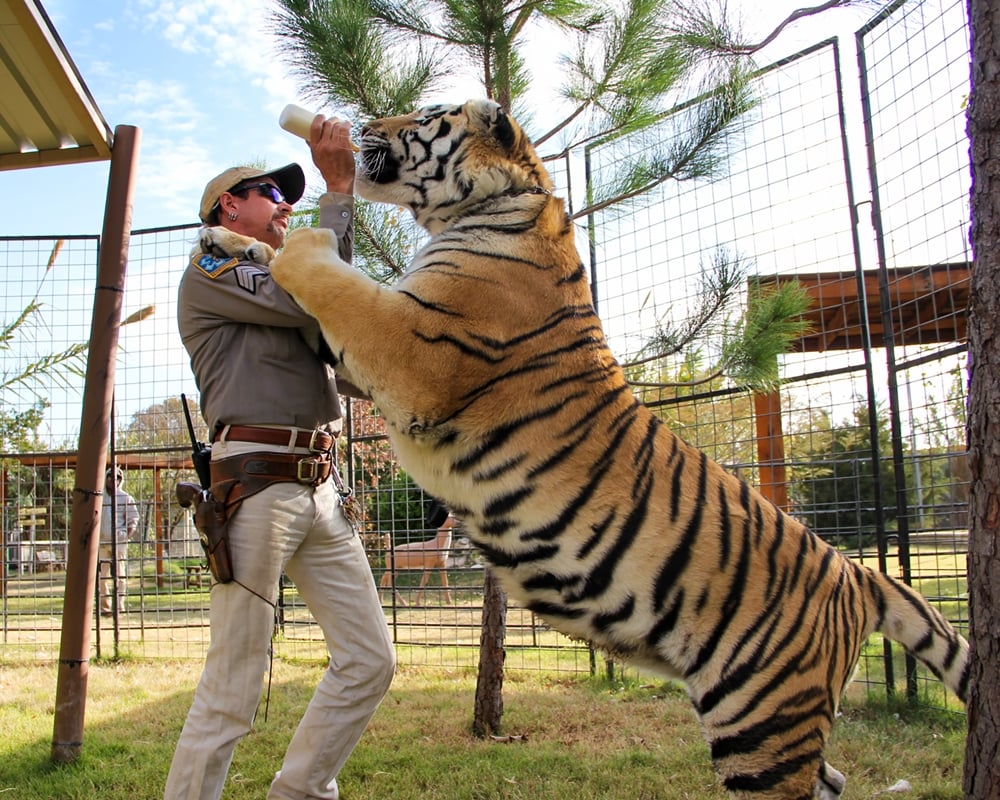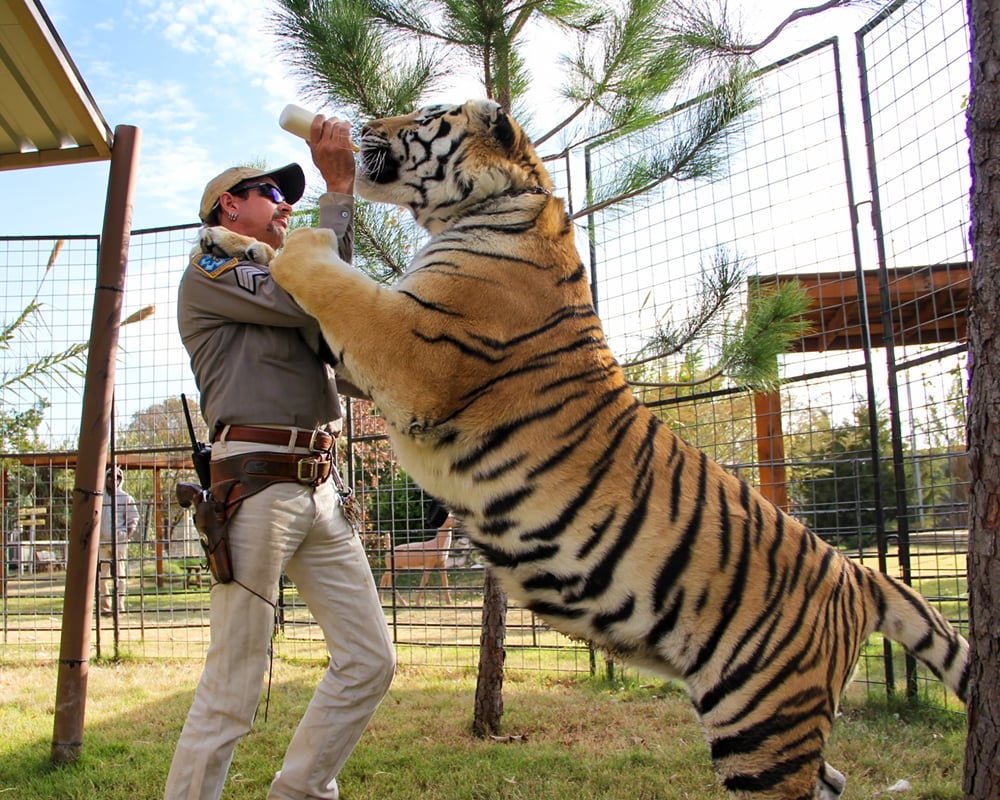 Outspoken star, Larry David, shares his thoughts on just about everything. He recently expressed his support for Woody Allen after reading Allen's new autobiography, Apropos of Nothing and it's causing quite a stir.
"Yeah, it's pretty great, it's a fantastic book, so funny … You feel like you're in the room with him … and it's hard to walk away after reading that book thinking that this guy did anything wrong," he told the New York Times.
The memoir, published by Arcade, released March 23. The book came after the previous publisher, Grand Central, pulled the plug after news of the book sparked protests, and pressure from Allen's estranged son, Ronan Farrow.
All of this comes from the very public sexual assault claims against Allen's adopted daughter Dylan Farrow. Allen has never been charged in connection to those claims. That said, David's opinion on Allen's memoir may not sit well with some, but his feelings about Tiger King might.
Here's what David said about 'Tiger King'
With nearly everyone in the nation obsessed with Tiger King, it's no surprise David checked it out, too. That said, he told the New York Times he only made it through a couple of episodes.
"I found it so disturbing," he said. "The lions and the tigers just really scared the hell out of me. They were going to attack somebody. They were going to kill somebody. I didn't want to see them attack and those people were just so insane, I couldn't watch it."
Anyone who knows David's character won't be surprised by his answer. Tiger King has proven to be a hit, but its content isn't for everyone — especially David.
Will 'Curb Your Enthusiasm' return to HBO for Season 11?
While Tiger King is leading the rating ranks since its release with only seven episodes, David's Curb Your Enthusiasm just ended its 10th season. Fans of David have wondered, will there be a season 11?
As of mid-March, the HBO hit hasn't been canceled or renewed, according to TV Series Finale.
Deadline previously reported that HBO offered more seasons until David taps out.
"The deal with Larry is that he tells us when he is ready to go. If he tells us he wants to do more, we'll do more," president of programming Casey Bloys, said in Jan.
"He doesn't die or anything in season 10, I can reveal that now. There is nothing that would prevent more seasons. He's thinking about what he wants to do."
Curb executive producer, Jeff Schaffer, told GQ,  "Larry wants every show to be like a pimple. You have no idea it's coming; just wake up in the morning and it's there."
Whether David returns to Curb or watches more Tiger King is anyone's guess. That said, we're sure he'll let us know what he thinks of each when he's ready.