'Tiger King': Would Carole Baskin Be In a Season 2 After How Negatively the Series Portrayed Her?
Because of the Netflix documentary, Tiger King: Murder, Mayhem, and Madness, Carole Baskin receives daily hate mail. The docuseries suggested she murdered her first husband and fed him to her tigers, among other negative things. With the filmmakers discussing season 2, fans want to know if Baskin would turn down the opportunity to be involved.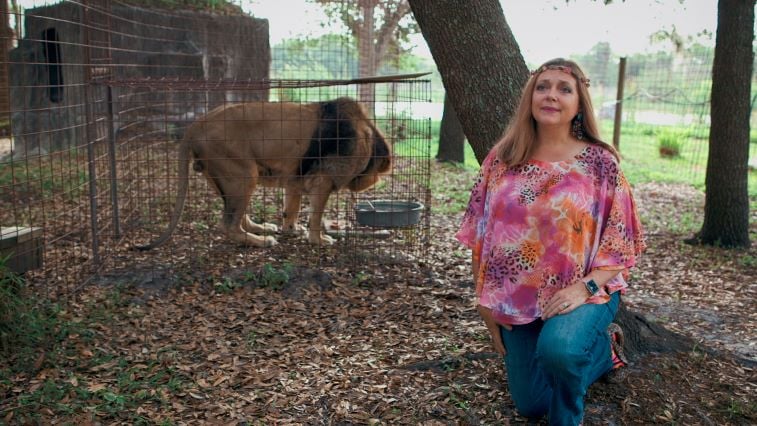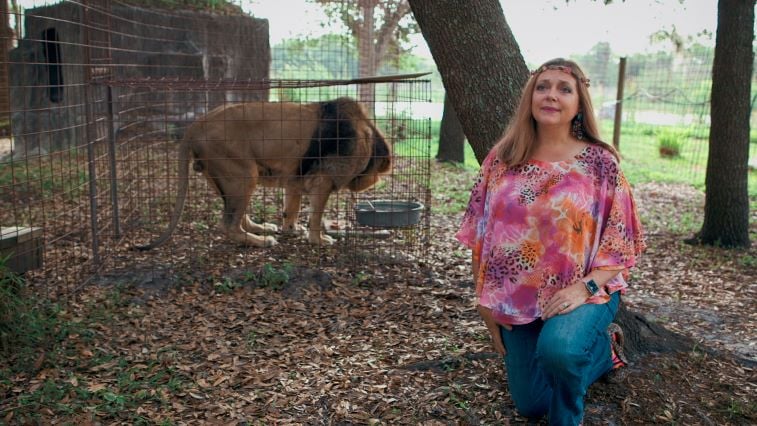 Carole Baskin refuted almost everything 'Tiger King' said about her in the documentary
Baskin gives a detailed account explaining that she was not involved in her ex-husband's disappearance. She also is very disappointed in the way the documentary suggested that she did play a role with "lies and innuendos from people who are not credible."
The 58-year-old animal rights activist thought she was signing up for a documentary to help big cats.
"[It would] expose the misery caused by the rampant breeding of big cat cubs for cub petting exploitation and the awful life the cats lead in roadside zoos and back yards if they survive," Baskin said.
However, Baskin is left to defend her own Big Cat Rescue sanctuary. She explains that the video of the crowds at her facility was from a once-a-year event called the Walkabout. Typically, they have small groups of people who they bring in to educate about the cats and the hardships they face both in captivity and the wild.
"We would not be accredited by the Global Federation of Animal Sanctuaries, who have the highest standards in the industry if our cages were what Joe falsely claimed."
She goes on to explain that their smallest cage is the size of a small house, and their largest is over 2 acres. Baskin took the time to write an extensive rebuttal for all of the things the Netflix series inaccurately portrayed about her and her Big Cat Rescue.
'Tiger King': Will there be a season 2 of the Netflix series?
During an interview with Entertainment Weekly, filmmakers Eric Goode and Rebecca Chaiklin teased a Tiger King Season 2.
"To be continued," Chaiklin said. "I mean, yes, we have a crazy amount of footage, and it's a story that's still unfolding."
Fans want to know what the sequel would be about. Could we see more of Baskin and her Big Cat Rescue?
"We're not sure yet, but there could be a follow-up on this story because there's a lot that's still unfolding in it," she continued. "It'll be just as dramatic and just as colorful as what has unfolded these past few years."
Baskin might participate in Tiger King Season 2 to further help the cause
"The good news is that the series appears to have reached an audience that had no clue about roadside zoos and hopefully now see the seedy underbelly of this exploitative and abusive business," Baskin said.
The animal rights activist does admit that the series reached people who otherwise would not know about the dangerous business going on in the United States.
"Our federal bill, the Big Cat Public Safety Act, would stop the cub petting that drives the breeding and end ownership as pets in backyards," she emphasizes.
Because of the publicity she received, it makes sense that she might want to be a part of the series to continue her fight to get the federal bill passed. At this time, she has not announced whether she plans to be in season 2 of Tiger King.
'Tiger King': All the Reasons Why You Have to Watch the Netflix Docuseries with Joe Exotic