Why Did Tiger Woods Change His Name?
The iconic golfer's nickname is much more famous than his given name. Here's Tiger Woods' real name.
It's almost impossible to think about golf without thinking of Tiger Woods. He has been a revolutionary in the sport, and his name is practically set in stone. For all his professional successes, the star has seen a few personal scandals, with the latter making headlines as much as the former. His nickname is much more famous than his given name, so many fans forget his name isn't Tiger. So, what is Tiger Woods' real name, and why did he change it?
Where did Tiger Woods get his nickname?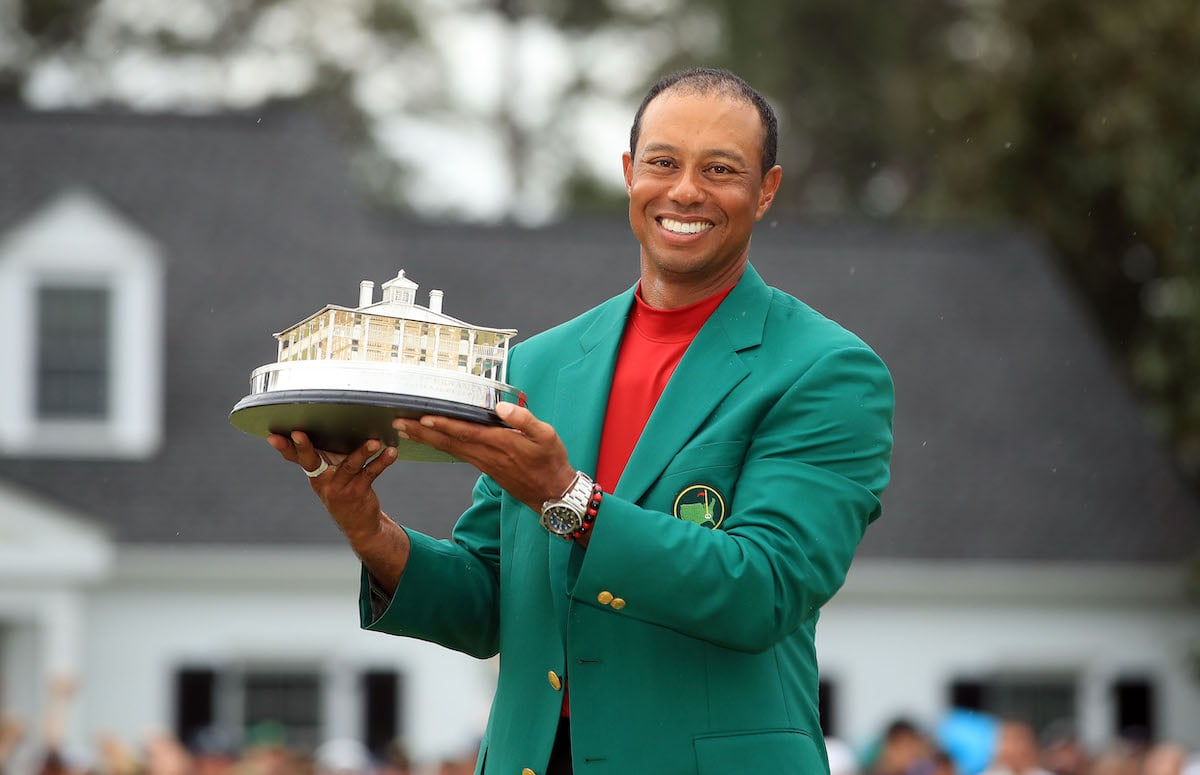 The pro-golfer was born Eldrick Tont Woods in Cypress, California, on December 30, 1975. He is the only child of Kultida and Earl Woods and has three half-siblings from his father's first marriage. Woods' mother revealed she chose the name "Eldrick" because it began with an "e" like his father's first name and ended with a "k" like her name.
The golfer has described his ethnicity as "Cablinasia," a term coined from Caucasian, Black, American Indian, and Asian. Woods' middle name is a traditional Thai name. His mother is from Thailand and is of Thai, Chinese, and Dutch ancestry. His father, who died in 2006, was of African American descent but was also said to have had some Native American, European, and possibly Chinese ancestry.
Woods got his world-renowned nickname as an homage to his dad's friend Vuong Dang Phong, a South Vietnamese colonel also known as "Tiger." The name "Eldrick" might not be as cool as "Tiger," but it certainly fits a unique athlete.
Woods also had another nickname during his childhood. According to Nicki Swift, his father used to call him "Sam" simply because he looked like a Sam. After his father died, Woods named his daughter Sam, possibly to honor Earl's memory.
Tiger Woods' scary car crash
On February 23, 2021, the world awoke to the news that Tiger Woods had been involved in a violent car crash and sustained non-life-threatening injuries. The Los Angeles County Sheriff's Department tweeted that Woods had been the only occupant in the vehicle, and first responders used the jaws of life to extricate him from the wreckage.
The statement further read that Woods had been rushed to the hospital to receive treatment for his injuries. The athlete had been driving between the Ranchos Palos Verdes and Rolling Hills Estates neighborhoods when the SUV he was driving was involved in a rollover accident.
According to TMZ, he "sustained multiple leg injuries." Woods was said to have been driving over twice the speed limit before crashing. The front of the SUV was destroyed, but the interior remained intact, with authorities speculating the vehicle's safety features might have saved his life.
Soon after the news broke, the star received an outpouring of well-wishes from fellow golfers, fans, and other celebrities. Many of the messages wished the athlete a speedy recovery.
He's eyeing a PGA comeback
More than a year after the shocking accident, a source close to the golfer told People that he has strongly considered returning to professional golf. The unnamed source told the publication that Woods "has overcome a lot" and is eyeing the 2023 Masters Tournament.
"His pain has gone down tremendously. He has moments, but he's really not in a lot of pain anymore. The pain he has can be managed," the source said.
The athlete has reportedly been working on his game while spending quality time with his two children, Sam and Charlie.