TikTok and YouTube Influencers Under Fire for Throwing Parties: Did Any of Them Catch COVID-19?
The COVID-19 outbreak has kept many Americans in their homes — and/or limiting themselves to small gatherings — for months. But for the young and famous, the rules don't always seem to apply. Recently, several of TikTok and YouTube's most-followed stars got together to celebrate Larri Merritt's birthday. The now-22-year-old, who goes by Larray on the internet, is known for being a member of the content house called the Hype House. Did any of the young celebs catch COVID-19 from the party?
TikTok celebrities like Charli D'Amelio and Dixie D'Amelio are still partying in Hollywood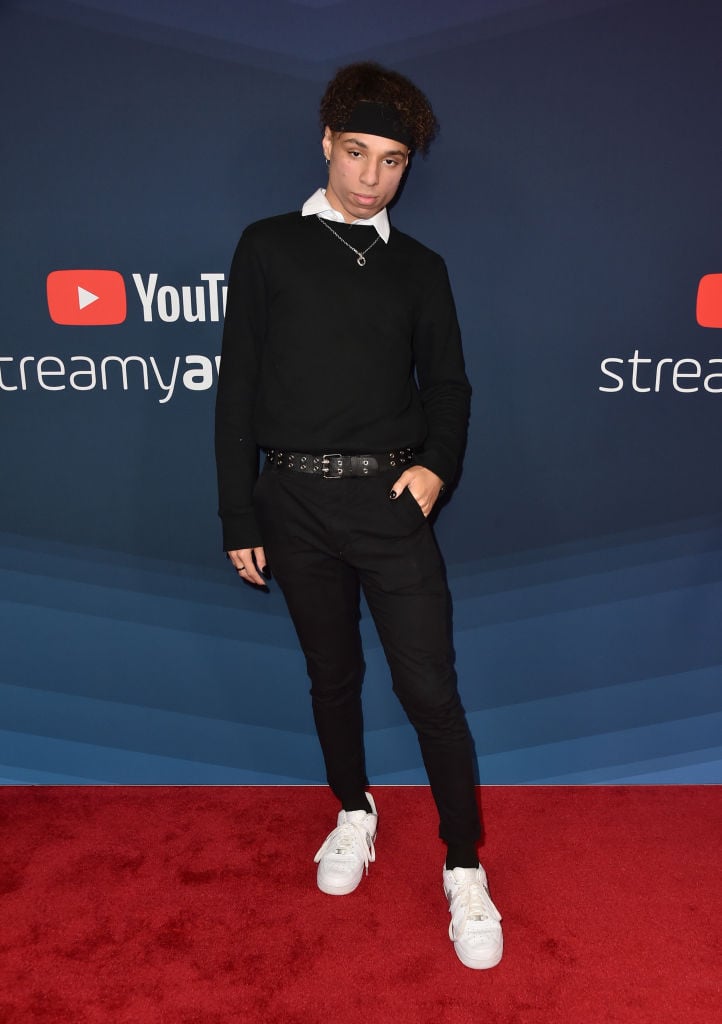 Recently, Insider reported on Merritt's birthday bash, noting that the "sizable group of mostly maskless (or poorly masked) stars" congregated in the Hype House's Hollywood Hills mansion. Everyone who's anyone on the internet was there:
Guests who were spotted at the party include James Charles, Tana Mongeau, Nikita Dragun, Charli and Dixie D'Amelio, Emma Chamberlain, and more. 
Thomas Petrou — one of the co-creators of the TikTok-famous Hype House crew — told The Hollywood Fix that he guessed about 67 people attended the party. Meanwhile, hundreds of others waited in a line outside.
The party comes the same week that "California Governor Gavin Newsom announced a record number of new COVID-19 cases in the state," Insider wrote.
How Twitter users reacted to the TikTok party held during the COVID-19 pandemic
Many Twitter users were extremely unimpresed with the party that seemed to involve no social distancing and very few face masks.
YouTube comedian/musician Elijah Daniel called out the influencers — but none by name. His recent Tweet mentioned that "a lot" of his peers, fellow online celebrities "have been confirmed … testing positive for COVID-19 after the influencer parties."
RELATED: TikTok Stars Charli and Dixie D'Amelio Are Starting Their Own Podcast
"Like a LOT," the influencer, who is also big on TikTok, emphasized. Daniel also lamented that these TikTok and YouTube influencers "aren't warning people they came in contact with after."
"If you attended, get tested," he wrote. "Y'all caused an outbreak."
Tyler Oakley also called out the TikTokers, branding them as "bad influencers.
However, the issue is especially personal to Daniel, as he himself had COVID-19. It sounds like his symptoms have been coming and going for weeks.
"Earlier today, after being COVID free for almost two weeks, I had a fever spike, took a nap, and stopped breathing in my sleep," Daniel tweeted on July 31, 2020. While Daniel did confirm in the text post that he's stayed quarantined, the fever and head fogginess returned with vengeance.
"Take care of yourselves & each other," he encouraged his followers.
How Jake Paul and other big YouTube stars are responding to the criticism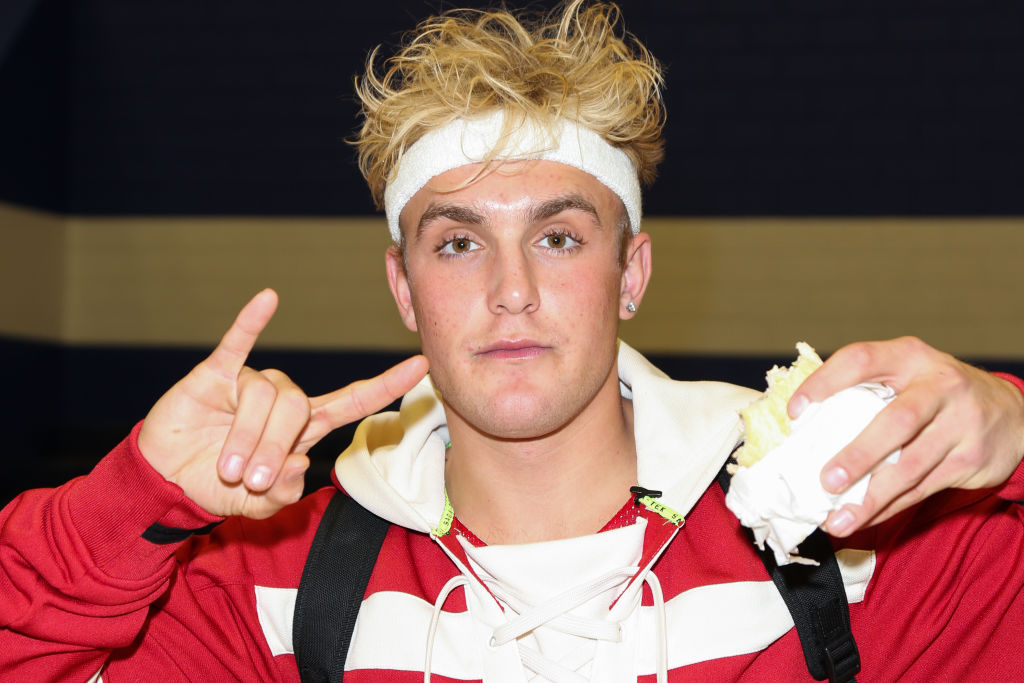 RELATED: Literally No One Is Surprised Tana Mongeau Left Jake Paul Forever
However, Jake Paul — one of YouTube's biggest influencers — is making no apologies. Paul hosted a mid-July party "in his Calabasas mansion's backyard." In a separate Insider interview, Paul shared:
I don't know what to think of it, to be honest. I don't think anyone really does. No one has answers, our leadership is failing us, and everyone kind of just doesn't know what to do. But I personally am not the type of person who's gonna sit around and not live my life.
Sure, because everyone else is putting their lives on hold because they really want to.
For his part, the birthday boy at the Hype House party, "Larray" Merritt, seemed to understand the impact of his actions. The TikTok star wrote in a response tweet to Tyler Oakley's harsh words:
I understand 100% where ur coming from & it was a dumb thing to do. I will do better & will actually take this sh*t seriously.
Charles also issued an apology on a recent YouTube vlog, while Mongeau expressed regret in a recent Instagram story.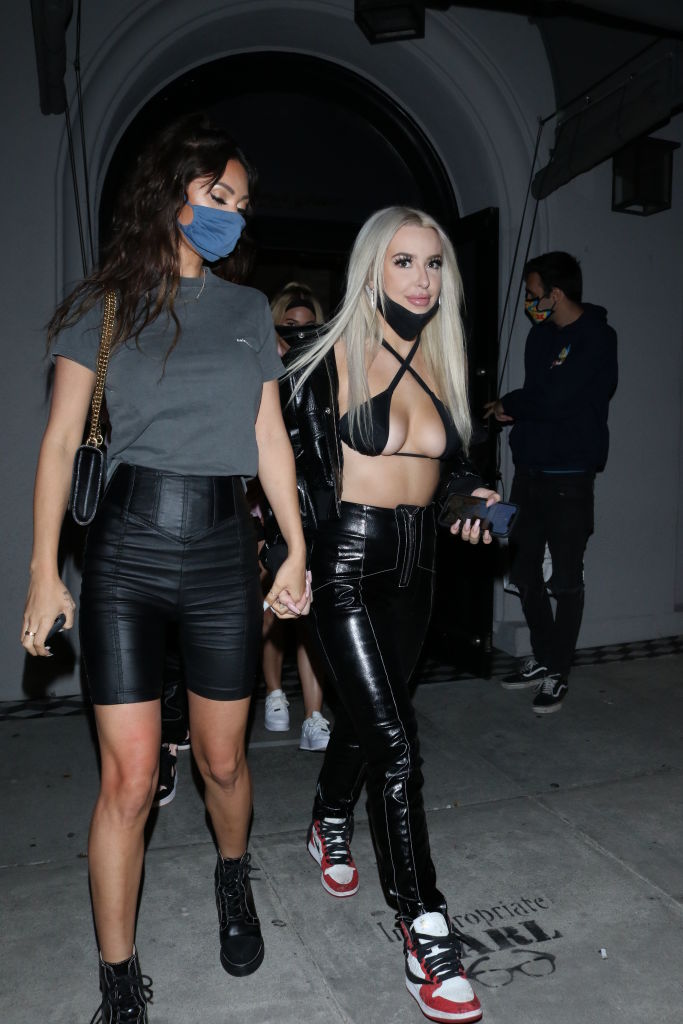 "I fully hold myself accountable for this, plus will be staying inside," the YouTube star expressed.
However, we will be curious to see which TikTok/YouTube celebs — if any — come out as COVID-19 positive in the next few weeks.