TikTok Artist 'Removes' Kylie Jenner's Rumored Plastic Surgery to Show What She Would Really Look Like
An artist on TikTok modified Kylie Jenner's face to show fans what she'd potentially look like without augmentation.
The ever-changing appearances of the Kardashian-Jenner sisters is a topic of lively debate. Fans have long wondered which of the sisters have secretly gone under the knife to alter their appearances and many have scoffed at the official denials of having work done.
Others have pointed to the sisters' penchant for Photoshopping and their love of creative photography angles for their frequent social media appearances. On top of that, the sisters are famous for their love of complex cosmetics, so it can be difficult to determine just what their "real" appearances are. 
That's what prompted TikTok artist Julia Gisella to post a video "removing" Kylie Jenner's alleged plastic surgery in order to determine what she would look like without it. 
Kylie Jenner became famous very young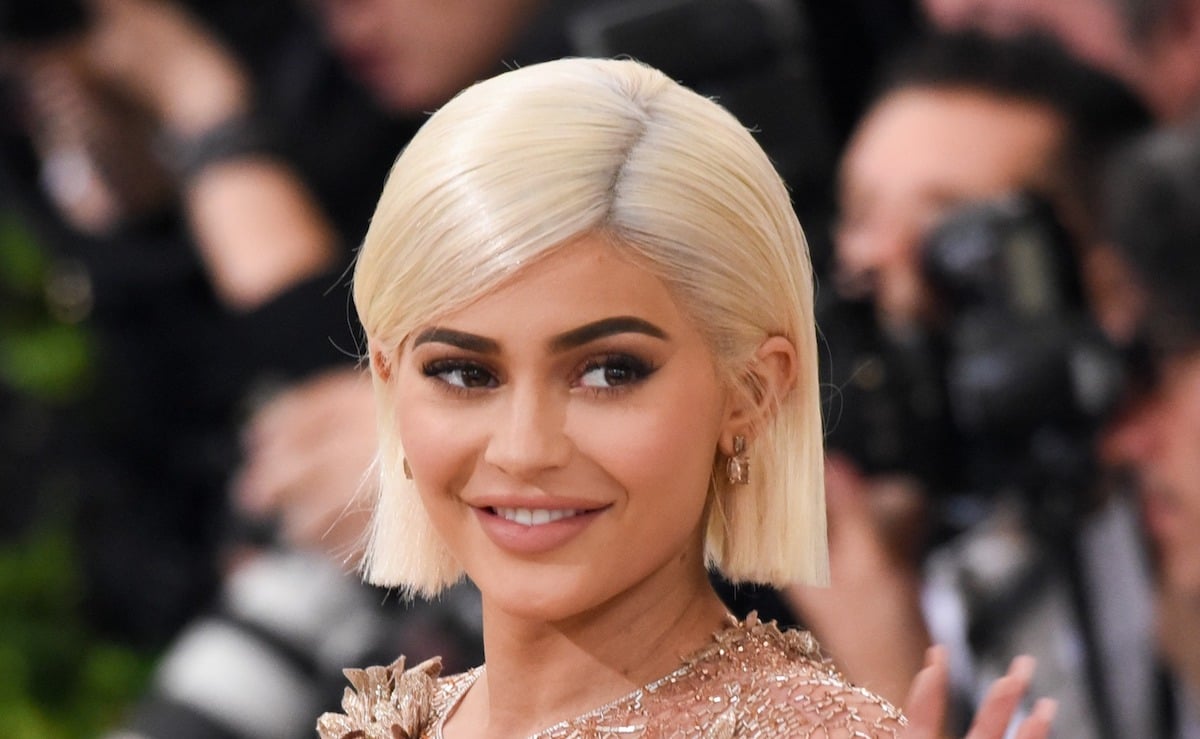 Jenner has been in the spotlight since childhood. As the youngest of the Kardashian-Jenner siblings, she was on Keeping Up with the Kardashians before she was even a teenager.
Fans have watched her grow up right before their eyes, and that has definitely put extra pressure on her. Imagine having your worst teenage meltdowns and the awkward transitions of your life captured by cameras and broadcast to the world. 
Many fans have complained that Jenner has "changed" over time, suggesting that fame went to her head and that she has lost touch of herself. Some base this off of her persona in earlier episodes of the reality TV series. Others have pointed out that Jenner was literally a child in those episodes and changing was absolutely necessary as she got older and found her own independence, maturity, and adult identity. 
Cosmetics became Kylie Jenner's profession
Very early on in her life, Jenner showed herself to be a savvy businesswoman. She launched a cosmetics brand — Kylie Cosmetics — that has brought her a whole new kind of fame.
Her lip kits, made popular largely through her social media connections, sold out numerous times, providing her the foundation for a quickly-growing makeup line. Eventually, that brand earned her the label of a "billionaire," a status that has since been disputed. 
While the actual details of her financial status may be less impressive than previously thought, there's still no denying that Jenner has used her public persona to launch a successful and impressive career. She is one of the most followed people on Instagram with an astounding 188 million followers. She has managed to grow up in the spotlight and remain incredibly popular, which is a feat all in itself. 
Kylie Jenner has faced scrutiny over her looks 
Jenner's appearance has been available for fans to scrutinize throughout her life, so it's no wonder that there's so much speculation about what work she may or may not have had done. In particular, fans have focused on her face and what they believe are clear signs that she's had alterations done.
Though the makeup mogul has denied having any surgeries, fans are convinced that her lips and her jawline have both been changed through surgery. They frequently point to pictures of her in her youth as evidence of these changes. 
In a TikTok video, artist Julia Gisella takes a photo of Jenner and alters it to "remove" the suspected plastic surgery. Gisella thins Jenner's lips, moves her eyebrows and eyelids down, broadens her nose, and softens her jawline.
The result is an image that's much more reminiscent of the way Jenner looked when she was younger, which will surely provide support for fans who believe that the star has gone under the knife. Just what's real and what isn't, though, will likely remain a mystery. That will give fans — and TikTok artists — plenty to keep them busy.