TikTok Star Addison Rae Continues to Receive Backlash After Apologizing for Anti-Black Lives Matter Post
Addison Rae, one of the biggest creators on TikTok is under fire. As more people react to a controversial video she reposted, the social media star has issued an apology. However, it may be too little too late. Who is Addison Rae Rae, whose full name is Addison Rae Easterling, was preparing for her first …
Addison Rae, one of the biggest creators on TikTok is under fire. As more people react to a controversial video she reposted, the social media star has issued an apology. However, it may be too little too late.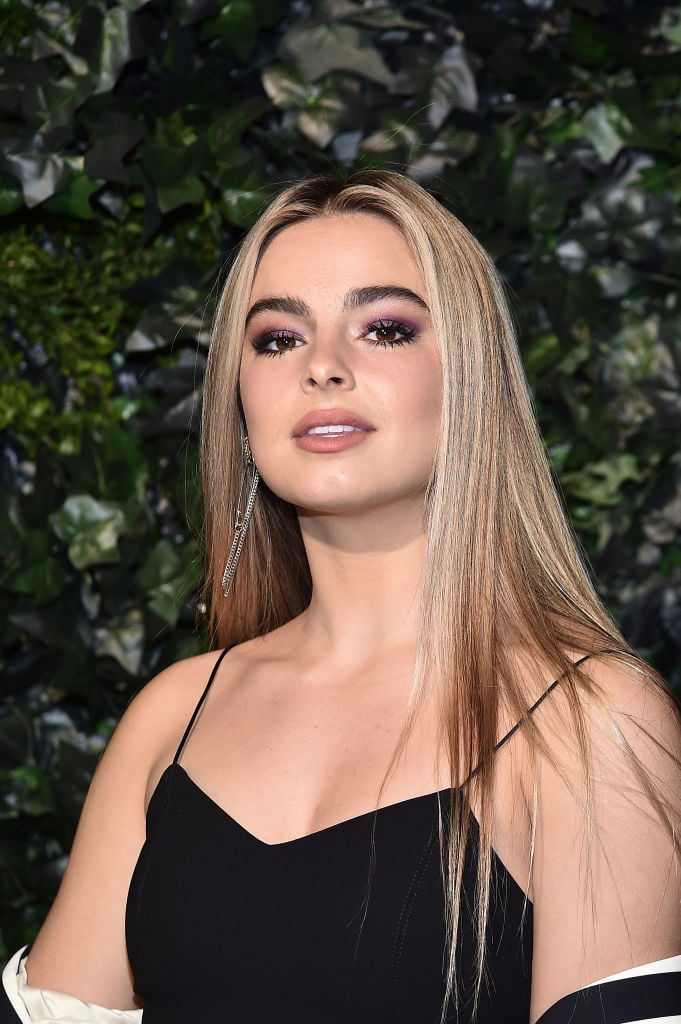 Who is Addison Rae
Rae, whose full name is Addison Rae Easterling, was preparing for her first year of college at Lousiana State University before she got big on TikTok.
On her quick rise to fame, she told Business Insider, "I initially found out about TikTok through a lot of young girls at my school and in my dance studio. I remember being in a few of them, and after a while I downloaded it, not thinking I was going to post."
When Rae arrived at LSU, she started getting noticed on campus due to her TikTok videos. Soon, she went to California to do a video for the site Famous Birthdays. She met many creators on this trip and would begin to fly to Los Angeles almost every two weeks for things. She left LSU to do her videos full time after gaining 1 million followers.
Rae has collaborated from several other big names, from Kourtney Kardashian to James Charles. She is also a member of a popular TikTok group, the Hype House, one of the first TikTok groups. With almost 50 million followers, she is the second-most followed person on TikTok, behind Charli D'Amelio.
In January,  she signed with WME for representation in all areas. As reported by The Hollywood Reporter the agency will " focus on building out Easterling's business across modeling, fashion, music, dance, TV, film, digital, podcasting, touring, books, licensing and endorsements." 
The social media personality addresses her absence and apologizes
A video Rae reposted on social a few years ago resurfaced and it started to gain traction. The video was of a woman saying Black Lives Matter is a cult and reaffirming that All Lives Matter, which is not what the statement means. As fans waited for her to respond, she did not. Instead, it took a week to make a statement about it.
In her statement, she said, "I owe all of you an apology. Four years ago, I reposted a video that included a woman sharing her thoughts on Black Lives Matter and All Lives Matter that I should not have. Because of my privilege, I didn't understand and wasn't educated enough on the social injustices facing the Black community. All lives CANNOT matter until Black lives do. The Black community was and continues to be oppressed and damaged by systemic racism." 
"I will never stop growing, learning, and fighting for those whose voices rightfully need to be amplified, and will forever believe that Black Lives Matter," she continued. "If you haven't done so already, please join me in supporting and learning more about the global Black Lives Matter movement. I am truly sorry and I am committed to using the platform you all have given me to work on becoming a better ally," she concluded. "I love you all endlessly."
Fans aren't pleased
Despite the apology, a lot of folks are still taking Rae to task. Many believe that it should not have taken her a week to post an apology.
One person tweeted, "it's too late, you ignored the situation for a month and only apologized once more people caught you. It should have been addressed immediately and I've lost all respect for you."
"After being gone for 8 days and literally hanging with the Kardashians instead of addressing the situation earlier…tf is this apology," said someone else.
"I'm glad you addressed but it shouldn't have taken a month," tweeted another person.