TikTok Star Addison Rae Is Known For Her Dancing Videos, But She Was Rejected From a College Dance Team
Many celebrities experienced a lot of rejections before making it to where they are today, and TikTok stars are no exception. Addison Rae has been getting on people's radar recently for her dancing videos on TikTok (and her friendship with Kourtney Kardashian).
However, Rae did not always get what she wanted. She reveals that, before becoming a hit on the trending app, she was actually rejected from a college dance team.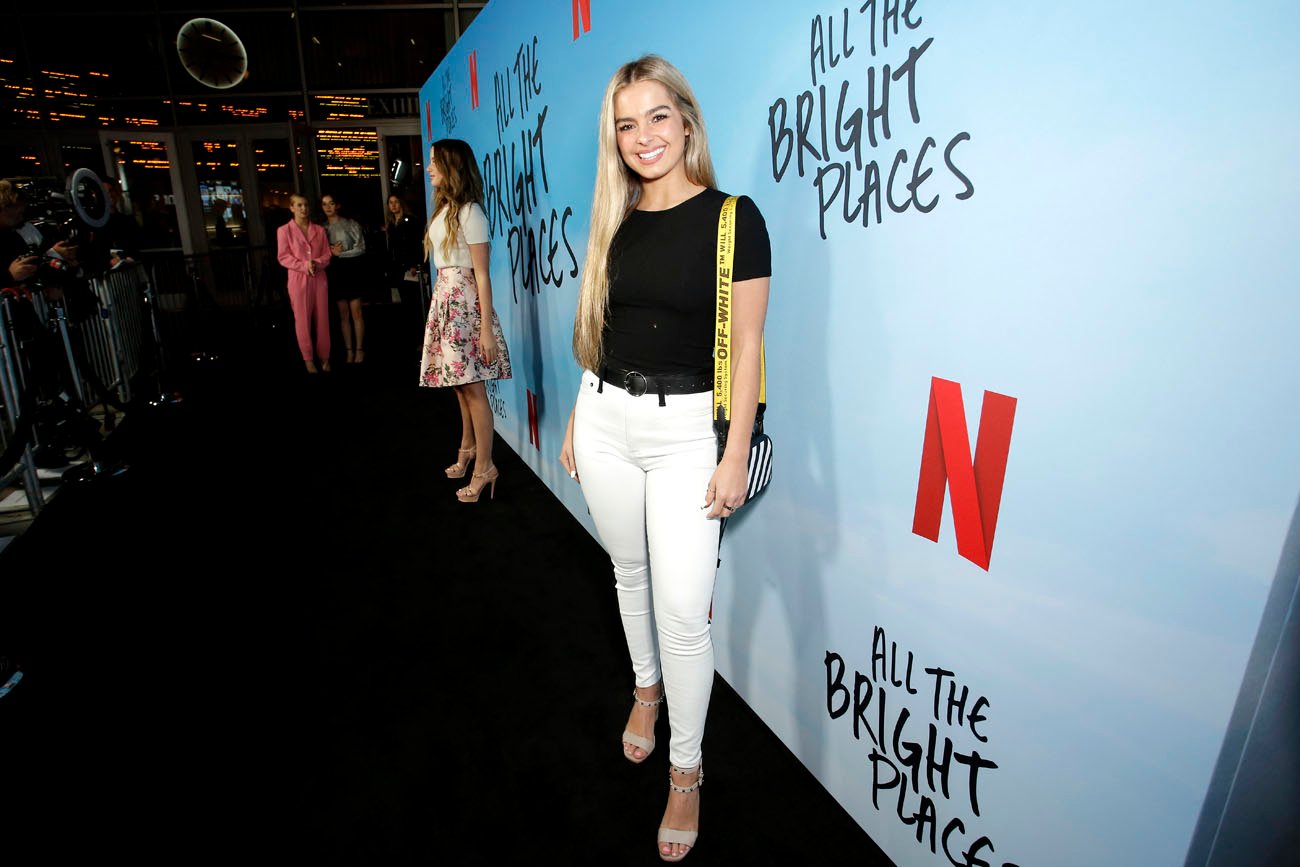 Addison Rae became popular on TikTok in 2019
Rae joined TikTok in July 2019 and began posting videos of herself dancing to various songs. Within a few months, she had gained a considerable amount of followers. She hit her 1 million followers mark in October and, in December, she joined the Hype House—a collective made up of other popular young stars on TikTok.
As of August 2020, she has over 56 million followers on the app and is the second-most followed account on there.
Addison Rae reveals she was rejected from Louisiana State University's dance team
RELATED: People Can't Stop Roasting Addison Rae's Video About Kourtney Kardashian
Before becoming an internet sensation, Rae was a teenager from Lafayette, Louisiana. In the spring of 2019, she was planning on attending Louisiana State University, so she decided to try out for the school's dance team, known as the Tiger Girls.
On the latest episode of the Mama Knows Best podcast, hosted by Rae and her mother, Sheri Nicole, the 19-year-old influencer shareds that she actually missed her senior prom to audition for the Tiger Girls.
"I obviously would love to have gone to prom and I just never did, but it was really important for me to make this tryout and try my best to hopefully become a Tiger Girl," Rae says.
However, despite putting in her best effort, she did not make it to LSU's dance team, which was a crushing experience. Rae shares, "It did suck so bad for me to not make this team because I was like, 'Ugh that just ruined my plans and dreams,' but luckily I was still in high school at the time so I still had a lot of time to figure it out."
Rae ended up attending LSU anyway, but she dropped out soon afterwards when her popularity on TikTok exploded. She subsequently moved to Los Angeles and has been focusing on building her online brand ever since.
What is Addison Rae's net worth now?
RELATED: TikTok Star Addison Rae Claps Back at Body Shamers
TikTok is gaining a lot of attention, which means brands are increasingly seeking out its stars for many partnership opportunities. With Rae's status at the top of the app, it is not surprising that she has been making money with her popularity.
Rae started out making sponsored videos with brands like Fashion Nova, Reebok, and Skechers. In July 2020, she became an ambassador for American Eagle. Rae also has her own makeup line called Item Beauty.
According to Forbes, Rae currently has a net worth of about $5 million.