TikTok Star Addison Rae Shut Down Commenter Who Told Her to 'Get a Job'
Addison Rae is one of the top social media stars. She rose to fame on TikTok and is currently the fourth most followed person on the app.
Many celebrities on social media like Rae often run into criticism of their popularity. One person recently told Rae to 'get a job,' which ended up getting a response from Rae herself.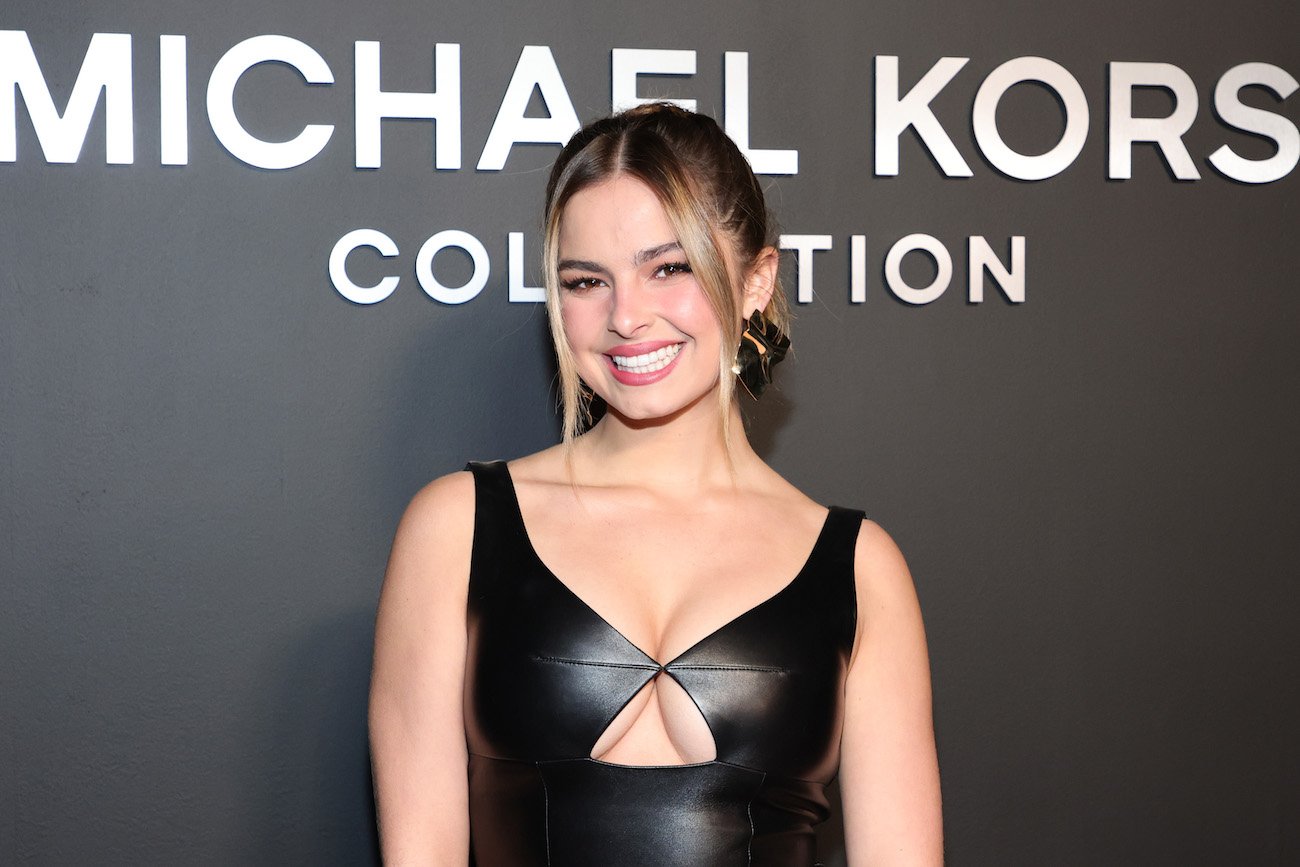 How did Addison Rae become popular?
Rae first joined TikTok in the summer of 2019. She revealed on the podcast Emergency Contact in 2021 that she deleted her first video because of how few views it got.
"So I got on the app—literally didn't know what I was doing at all," she said. "It was like, 'This is embarrassing. This is embarrassing to my family. I posted a video of my dad for my first video ever, which no one really knows. Definitely no traction there … It was, like, the dumbest, weirdest video I could have posted ever. I got, like, literally one like."  
However Rae quickly tried again, and her second video ended up getting more attention. She revealed that it went viral with 92,000 views the next day. Rae continued posting and was soon getting hundreds of thousands and millions of likes.
Addison Rae shut down commenter who told her to 'get a job'
RELATED: Kourtney Kardashian Gave TikTok Star Addison Rae 1 Amazing Piece of Advice About Life
On Feb. 23, Rae made a post on Twitter about blocking haters. She wrote, "Normalize blocking people. How are you gonna bully me and stress me out on my phone that I pay for??? No."
In response, one person told her, "Normalize getting a job industry plant." An industry plant is a slang term that refers to an artist who has been produced and promoted by a major record label but gives the impression that they are self-made.
Rae decided to join in on the person's joke. She said, "I'm an industry plant I don't need a job."
Addison Rae has been criticized for working in music and acting
In addition to posting on TikTok and other social media accounts, Rae has also been trying to establish a career in music and acting.
In March 2021, she released a song called "Obsessed." The track landed at number 10 on Billboard's US Bubbling Under Hot 100 chart and racked up tens of millions of views.
A few months later, she also starred in the Netflix movie He's All That, which is a gender-swapped remake of the 1999 film She's All That.
Recently, it was announced that Rae had signed on for another movie, called Fashionista. Not much is known about the project, but the movie is expected to be filming later this year and released in 2023.
Although Rae is working hard at music and acting, she acknowledges that not everyone wants to take her seriously outside of social media. She once told Elle, "In this industry, when you come in and get labeled as one thing… people like to keep you there … People haven't really seen the background, or the classes I used to take and things like that. So I try to tell myself, 'You have to work that much harder to get people to take you seriously.'"
RELATED: Addison Rae Reveals a 'Backhanded Compliment' She Often Receives