TikTok Star Addison Rae: What's Her Net Worth and How Does She Make Her Money?
Digital content creators on TikTok are continued to see their levels of fame rise, especially during quarantine where people are constantly seeking out new content. Addison Rae, one of the most popular TikTok users in the world, has amassed a huge net worth in a short amount of time.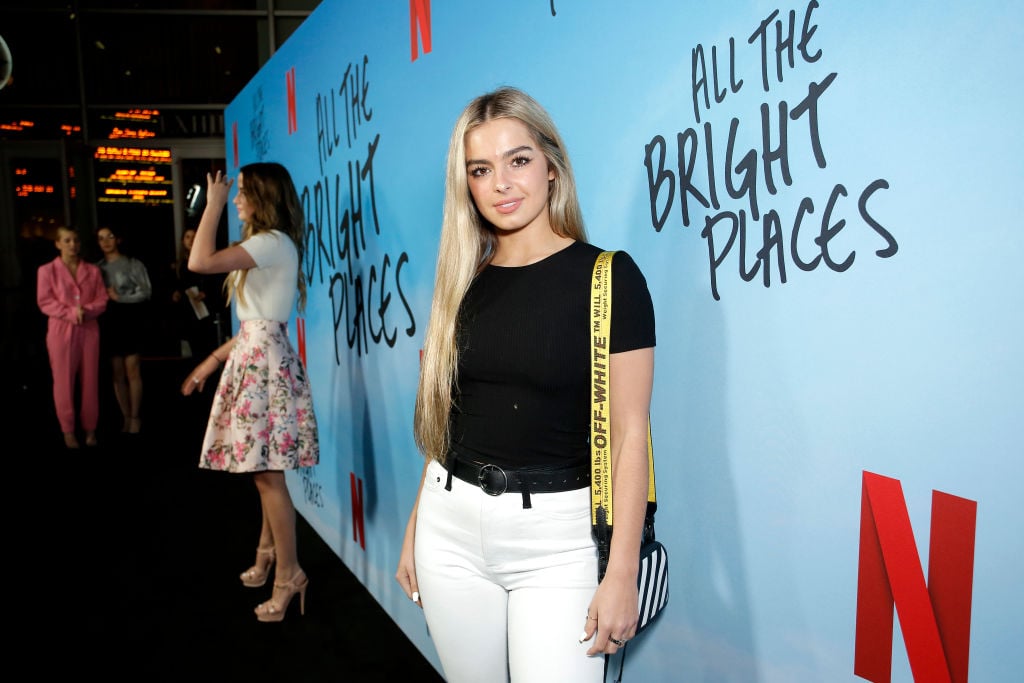 How Addison Rae got her start
Before getting popular on TikTok, Rae, whose full name is Addison Rae Easterling, was preparing for her first year of college at Lousiana State University.
In an April interview with Business Insider, Rae spoke about her quick rise to fame. "I initially found out about TikTok through a lot of young girls at my school and in my dance studio. I remember being in a few of them, and after a while I downloaded it, not thinking I was going to post."
A video that she posted in April 2019 landed on TikTok's For Your Page (FYP). "I had never experienced that many likes or views," Rae said. She then kept creating content, mostly videos of her dancing by herself or with others. Soon, she became one of the most-viewed TikTok creators in the world. One of her biggest TikTok creations is a video set to Mariah Carey's hit 2009 single, "Obsessed."
Part of it was her just her randomly hitting it big, however, Rae has been a competitive dancer since she was little, making TikTok's popular dance challenge trend come easy to her. "Dancing has always been a huge part of my life and honestly, I contribute so much of my TikTok growth to me being raised as a dancer," she added.
Her popularity continued to rise
She has collaborated from several other big names, from Kourtney Kardashian to James Charles. She's also a member of a popular TikTok group, the Hype House. It was one of the first TikTok groups.
When she got to LSU, she started getting noticed on campus due to her TikTok videos. Soon after, she went to California to do a video for the site Famous Birthdays. On this trip, she also met many creators. She said after this visit, she would fly to Los Angeles almost every two weeks. By October, she had reached 1 million followers on TikTok and she left LSU.
Speaking about this moment, she said, "I remember that's when it changed for me. I knew I wanted to take it more seriously and expand it to other platforms. I uploaded a video to YouTube and got really active on Instagram."
She's now 1 of the the biggest personalities on TikTok
As of early May 2020, Rae is closing in on 40 million followers on TikTok. She also has 15 million followers on Instagram and has 1.8 million subscribers on YouTube.
Her family now has a house in Los Angeles and they split their time between California and Louisiana. Just like her friend and former Hype House member, Charli D'Amelio, Rae's family members, including her parents and siblings, have TikToks and are also popular in their own right.
In January, Rae signed with WME for representation in all areas. Her parents are also represented by WME. Talent agencies have been pressed to snap up all the popular creators on TikTok as their fame continues to rise. As reported by The Hollywood Reporter at the time, "WME will focus on building out Easterling's business across modeling, fashion, music, dance, TV, film, digital, podcasting, touring, books, licensing and endorsements. The family will also work with the Endeavor Foundation to support charitable causes." According to Celebrity Net Worth, Rae's net worth is estimated to be around $5 million.
Rae continues to make money through several endorsement deals. She's already worked with Reebok and L'Oreal. She is hoping to extend her brand by creating more content related to beauty and haircare, with goals for her brand to go beyond being "just an influencer."