TikTok Star Charli D'Amelio Says She Was Called 'Ugly' Compared to Her Sister Dixie
Charli D'Amelio is currently known for having the most followed account on TikTok. With over 80 million followers on the platform, it's clear Charli has no shortage of admirers and fans who look up to her.
However, the social media star is now opening up about what things were like for her before she became famous. Charli admits she used to compare herself to her older sister, Dixie, and Charli was even called "the ugly sister" by other people.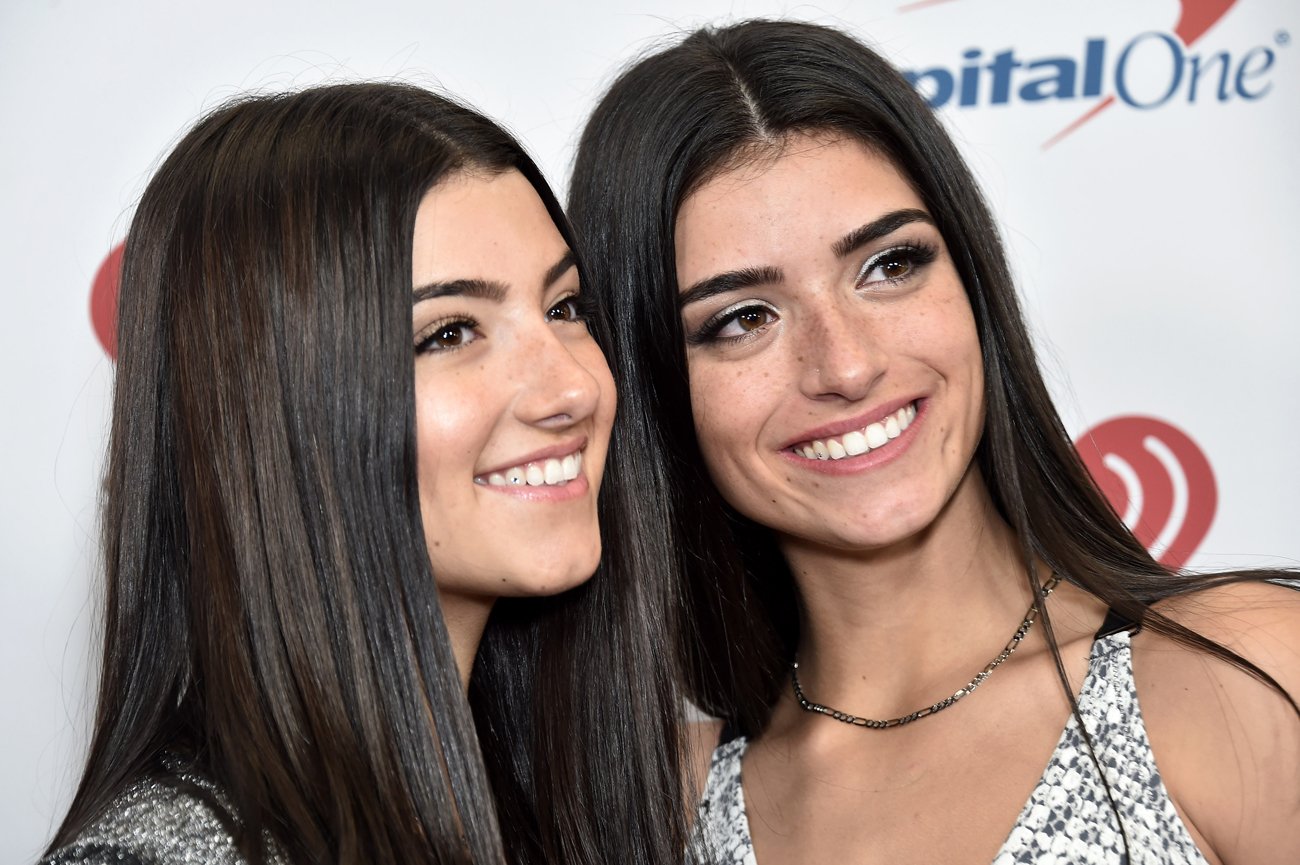 Charli and Dixie D'Amelio are two of the most popular TikTok stars around
Charli became popular on TikTok in the fall of 2019 after her dancing videos gained traction on the app. Since she has been a trained dancer for a long time, it didn't take long for many people to pay attention to her videos and share them around. Charli went on to become the most followed person on TikTok in March 2020.
Dixie started posting videos on TikTok shortly after Charli began getting noticed on the platform. She currently has over 35 million followers and is the 9th most followed account. Aside from being a TikTok star, Dixie is also an actress and singer.
Charlie reveals she used to compare herself to Dixie
Dixie is three years older than Charli, and Charlie admits she used to feel she was living under Dixie's shadow.
"When I was younger, people used to say that I was the ugly sister or the fat sister," Charli says in a new interview with NBC's Gadi Schwartz. "I always wanted to be just like Dixie because she always seemed like—she was so happy and she had so many friends."
However, Charli reveals that back then, she and Dixie "weren't that close" and "didn't talk often." Things turned around for the sisters when they both started going to high school together. Charli shares that the experience of driving to school with Dixie allowed the two of them to talk and learn more about each other.
Charli and Dixie are very supportive of each other nowadays
Charli and Dixie sure have come a long way from those days of comparing themselves to each other. Those who follow the D'Amelio sisters are probably aware that now they are nothing but supportive to one another.
Speaking to Schwartz, Dixie even reveals that she "looks up to" Charli as well. "She handles everything very well," Dixie says. "I know that when I was 15 I would not be able to do anything that she's doing."
In an interview with Insider earlier this year, Dixie also shares that she and Charli try to focus on what they are each good at. Although they are both popular on TikTok, the two sisters want to cultivate what is unique to each of them.
"Charli and I are two different people, and we've always tried to never be in competition," Dixie explaned. "I don't want to do what she's doing. I don't want to be a dancer, because that's her thing and I have my thing."