TikTok Star Dixie D'Amelio Reminds Fans About Her Sister: 'Charli and I Are Two Different People'
The D'Amelio sisters, Charli and Dixie, are two of the most famous teens on TikTok. While Charli D'Amelio is inarguably the most famous member for the family, her 18-year-old sister Dixie D'Amelio doesn't harbor hard feelings about it. She is blazing her own trail on TikTok — and in the world.
TikTok star Dixie D'Amelio is one of the most famous teens on the app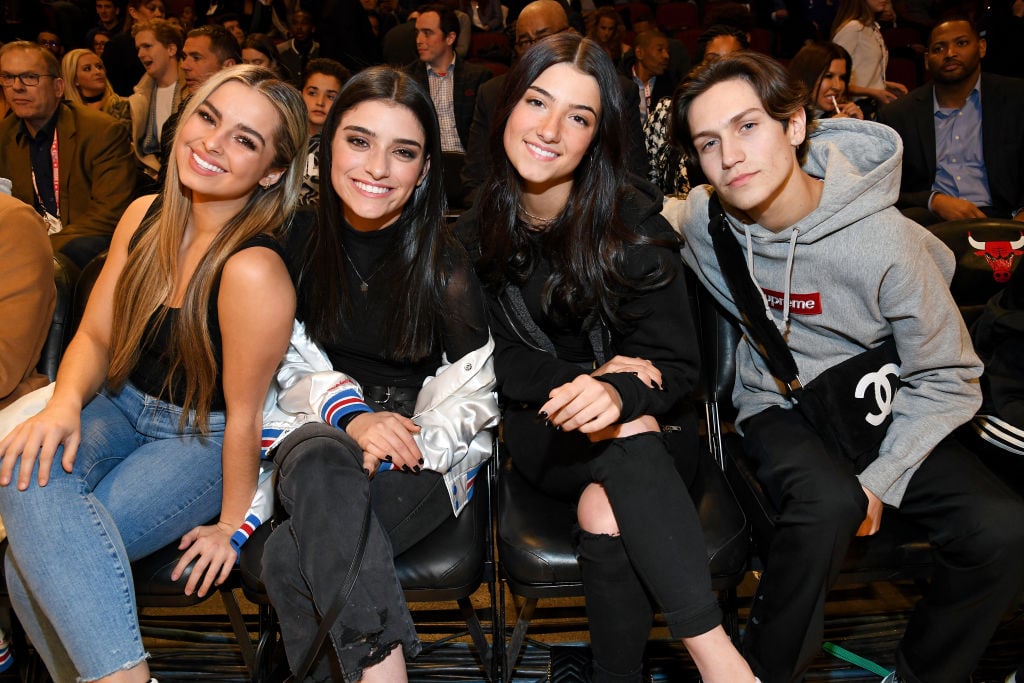 RELATED: Experts Warn That TikTok Influencers Like Charli D'Amelio Are the New Child Stars
In an Insider profile of TikTok celebrity Dixie D'Amelio, she explained what her goal is in her content.
"TikTok is an app where people love personalities and being original," D'Amelio said. 
Clearly, the teen influencer was original enough in her TikTok posts to stand out. After all, she revealed: she was never trying to get famous.
"I was just watching [TikTok] like everyone else," D'Amelio explained. However, as Insider reported:
Within just a few months, she would become one of the most famous teenagers on the internet and her younger sister, Charli, would star in a Super Bowl commercial and become the most-followed TikTok account … on the short-form video app.
Dixie's sister, Charli D'Amelio, is the 'undisputed star' of TikTok
The New York Times called Dixie's sister, Charli D'Amelio, "the undisputed star" of the Hype House collective. While both D'Amelio sisters have actually cut ties with the Hype House since that article was published, Charli D'Amelio still holds the title for most followers on TikTok.
"I grew up in the dance competition world — everyone's dream is to dance onstage," Charli D'Amelio explained to the Times. "I say all the time, this is a dream. I'm living out everything I've ever wanted to do so early." As the publication reported on Charli D'Amelio: "In December [2019] she performed with Bebe Rexha at a Jonas Brothers concert."
16-year-old sister Charli is a technically-trained dancer. Many of the young social media star's most popular TikToks feature Charli showing off her moves. However, Dixie D'Amelio is posting her own kind of content.
RELATED: What is the TikTok Star Loren Gray's Net Worth?
"I just try to show my personality, because I'm not a dancer, and a big portion of [TikTok] is dancing," D'Amelio explained.
For this reason, Dixie D'Amelio is more than OK with being herself on TikTok.
"Charli and I are two different people, and we've always tried to never be in competition," she said. "I don't want to do what she's doing. I don't want to be a dancer, because that's her thing and I have my thing."
Dixie also told Insider about meeting J.Lo at the Super Bowl. She described attempting to not "'get involved' and 'let [Charli] do her own thing.'"
Dixie D'Amelio loves to perform — just not dance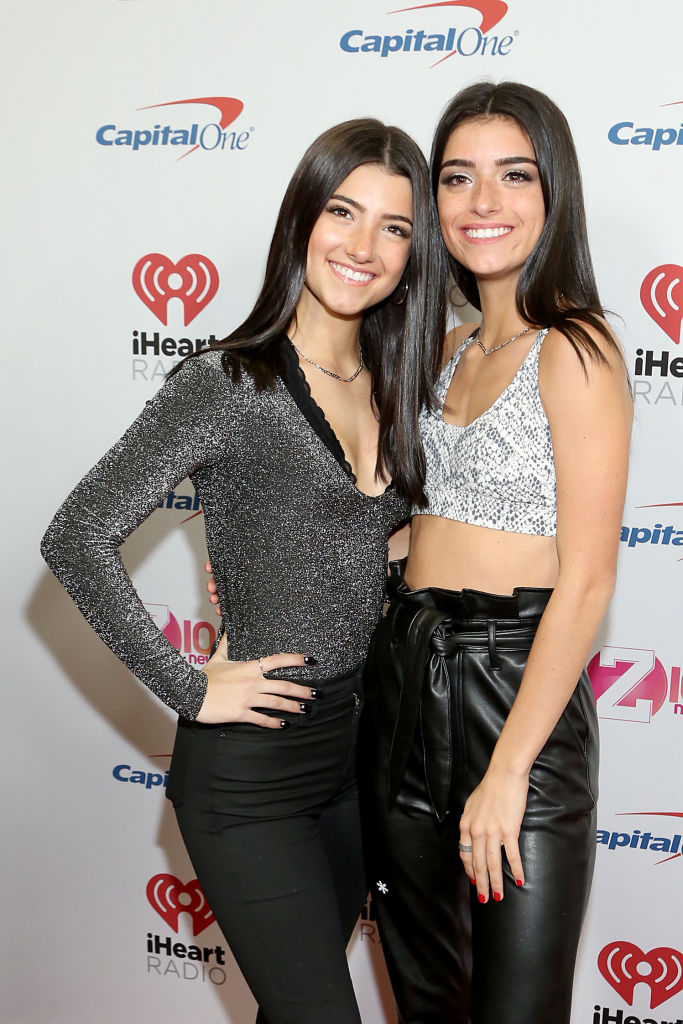 RELATED: Why TikTok Stars Charli and Dixie D'Amelio 'Stepped Away' From the Hype House
"Being able to do comedy, or skits, or just talking on TikTok is kind of my lane and where I stay," Dixie D'Amelio shared.
D'Amelio told Insider about the voice lessons and several theater productions she participated in — "including The Little Mermaid, Cinderella, and Aladdin."
"I've done theater all my life," D'Amelio shared. She continued:
… being involved in acting and singing is so exciting, because I'm finally getting the opportunity where I can show things that I'm interested in, but to an audience who wants to see it, which is just so humbling.