TikToker Charli D'amelio Once Assured Avril Lavigne She Was Still 'Relevant'
After TikToker Charli D'amelio learned Avril Lavigne was 20 years older than her, she assured the 'Sk8er Boi' singer she was still 'relevant': 'I got a kick out of that.'
Avril Lavigne has been in the music game for 20 years. Throughout that time, she's released seven studio albums, her most recent being "Love Sux," which came out this year. When Lavigne first started, she was only one of a handful of women in pop-punk. Today, there are more, but the genre remains largely dominated by men.
For 20 years Lavigne has remained a name in music, which is an impressive feat to many of her younger contemporaries.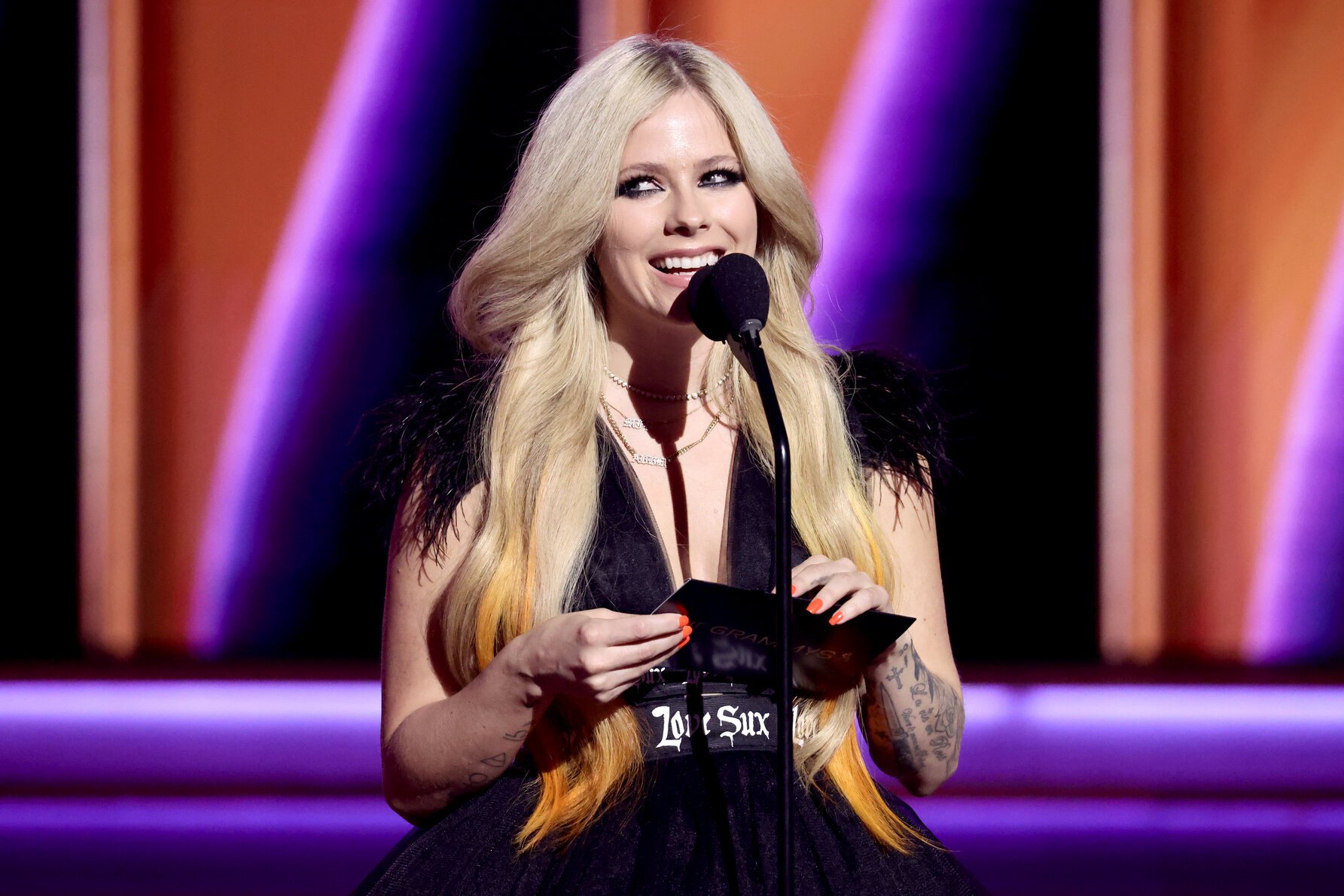 When TikToker Charli D'Amelio realised Avril Lavigne was 20 years older than her
Being a musician for 20 years is even "crazy" to Lavigne. But she wouldn't have it any other way.
"It's hard to believe," she told The Forty-Five in 2021. "It's been a lot. It's been a big career… I'm excited to be 20 years in and still rocking."
At this stage in her career, Lavigne doesn't feel the pressure of the industry as much as she used to. Now, she can just make the music she wants.
"I'm having so much fun with it all, and I guess you can tell," she said. "I'm not just putting out another record to put out a record, I'm making music this far into my career because I truly want to and it's just such a big part of my life."
Because Lavigne is still making music, she regularly runs into the next generation of musicians and creatives. She said when TikToker Charli D'Amelio learned she was 20 years her senior, she was quick to tell her: "That was 20 years ago? But you're still out here kicking butt and being relevant." The "Sk8er Boi" singer "got a kick out of that."
Avril Lavigne's TikTok
In June 2021, Lavigne posted her first TikTok, a lip syncing to "Sk8er Boi" featuring none other than the ultimate sk8er boi himself, Tony Hawk. Today it has 34.9M views.
"It was really funny," she said. "I joined and put out a TikTok with Tony Hawk. In a day I got 2 million followers and 30 million views or whatever. Apparently I went viral and that's a good thing, and then everyone was like, 'OK, so are you gonna post more?' Three months later, I posted my second one," she laughed.
A year later the singer has only posted four total.
"I'll post if it's worth it and if it makes sense for me," she said. "I'm having fun with it versus being strategic with it. I'm a musician, so that's my main focus."
Influencing a new generation
Of course Lavigne's reach spans far beyond TikTok. Her music has helped to usher in a new generation of female artists like Willow, Chloe Moriondo, and Olivia Rodrigo, all who have cited the "Complicated" singer as an inspiration.
"I feel very lucky that so many of these younger artists have mentioned me as someone that they were inspired by," she said. "It's really cool. A lot of people say that to me when I meet them now at this point in my career, and it's really flattering. It's not something I ever expected when I started making music, so to hear that now is really rewarding."
Lavigne is excited for Rodrigo, who she calls "a total sweetheart and such a great songwriter." She's happy to see more young women expressing themselves in the way she did during a time when it was maybe more challenging for a female teen pop-punk singer to make a name for herself.
"It's nice to see people enjoying the genre and having fun with it," she said. "Seeing the newer generation discovering OG bands and seeing people work together and link up and collaborate. It's great. It's so great to hear this kind of music coming back and it was the soundtrack to our youth. It really brings a nostalgic feeling and it's so cool to see some great bands being rediscovered and getting the credit they may not have gotten before. It's nice to see other younger female artists leading in this lane."