Why Did Tim Allen Go to Jail?
Tim Allen is known for his roles in '90s movies and on TV shows as well as his conservative politics. However, most people don't know that the 67-year-old served two years in federal prison in the 1970s. Allen has never shied away from controversies, nor has he tried to hide his past.
This is why the comedian went to jail.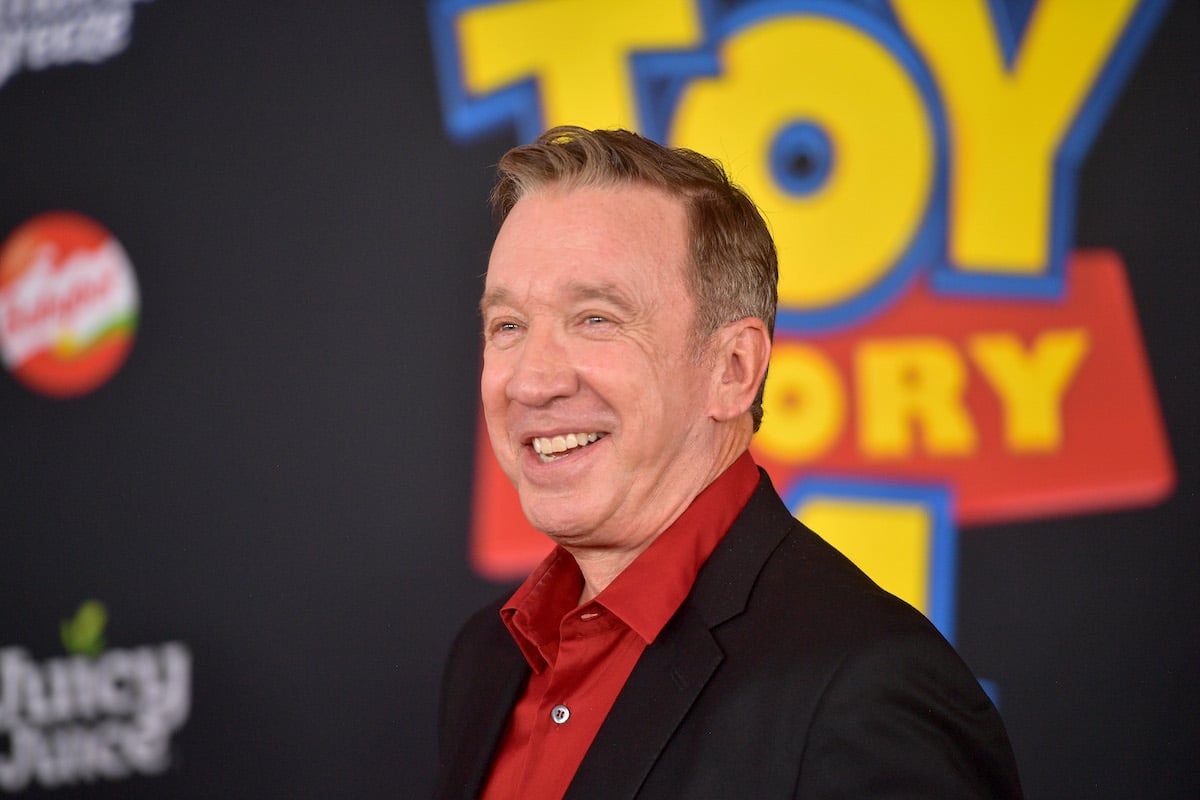 Why is Tim Allen famous?
From Home Improvement to The Santa Clause, Allen began gaining traction in Hollywood in the '80s but his fame truly skyrocketed in the '90s. In 1991, his show, Home Improvement got picked up to series. The entire series was based on Allen's standup and it was a major success for ABC, running for eight seasons and putting actors like Johnathan Taylor Thomas on the map.
During his Home Improvement run, Allen also starred in the Toy Story movies, Jungle 2 Jungle, the Santa Clause franchise and so much more. In 2011, the comedian returned to the sitcom world for his series Last Man Standing, it ran for nine seasons first on ABC and later on Fox.
What is Tim Allen's net worth today?
During the height of Home Improvement, Allen was bringing home an astounding $1.25 million per episode. On Last Man Standing, Allen earned $235,000 per episode. To this day, he has remained one of the highest-paid actors to ever grace a TV screen.
With mega-popular films like Toy Story, Allen easily made his $100 million fortune, according to Celebrity Net Worth. Though he only earned $50,000 for his role in the first Toy Story, for Toy Story 2, Allen brought home, $5 million
Allen is also a New York Times Bestselling author with his books, Don't Stand Too Close to a Naked Man and  I'm Not Really Here.
Why did Tim Allen go to jail?
Allen's road to success has not been an easy path. In the late '70s, Allen spent two years in prison. At age 10, Allen began drinking after being inspired by the whiskey-drinking cowboys he saw in movies. Things began to spiral for the actor one year later when his father was killed by a drunk driver.
"I was an eff up," he revealed on the WTF with Marc Maron podcast. "After my old man died, I really just played games with people and told adults what they wanted to hear and then stole their booze."
Things went left for Allen in 1978 when he was arrested at the Kalamazoo/Battle Creek International Airport in Michigan with over a pound of cocaine in his luggage. Allen later said that he and another guy took the punishment for 20 guys who were all involved. The actor, who was 23 at the time, decided to plead guilty assuming his sentence wouldn't be too harsh. However, he was sentenced to two years and four months in prison.
Once he was released Allen went to Hollywood and began to try his luck on the stage. It seems that things have panned out for Allen and he's now more than 20-years sober.