Tim Allen Owns a Car That Was Built on the Set of 'Home Improvement'
Tim Allen may be best-known for his roles in Home Improvement and Toy Story, but he's also a big car enthusiast. In fact, Allen has actually raced professionally before. It's not surprising then that, like many celebrities who love cars, Allen has a big car collection himself.
Allen doesn't just collect expensive cars, either; he has a very particular taste. Here's a look at Tim Allen's car collection, which includes the car that was built during 'Home Improvement.' 
Tim Allen in 'Home Improvement'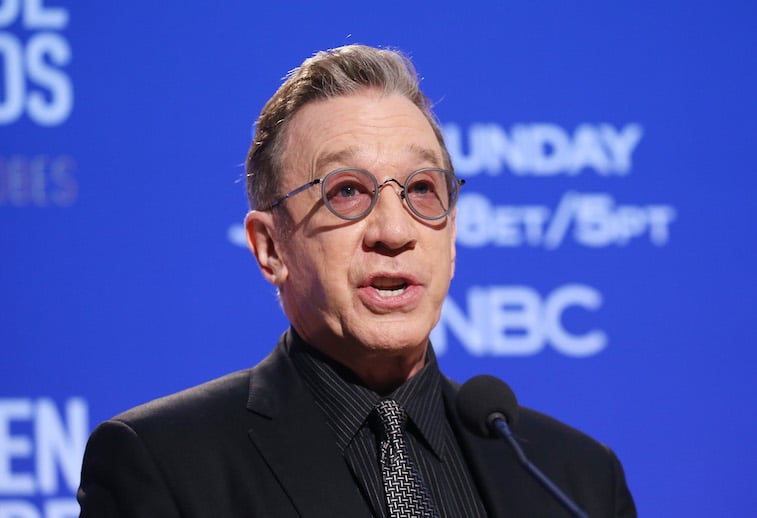 Allen's career started in stand-up comedy, which is probably why he was cast in so many comedies in Hollywood. Allen's first real role in Hollywood is indeed the role that most people know him for. He was cast as the lead character of Home Improvement, and when the show debuted in 1991, it was a hit. 
Home Improvement was a very popular sitcom at the time, and it easily became one of the most iconic sitcoms of the 90s. The show ran for eight seasons, and Allen was in each episode. In the later seasons, due to the show's success, Allen took up a bigger role in the show's production, and that allowed him to earn more money. 
Allen was paid over $1 million an episode in the last season of the show before it got canceled. As a result of the success of 'Home Improvement' and the other films in his career, Allen's net worth is estimated to be about $80 million right now. This big net worth has allowed him to spend a lot of money on his hobbies.
Tim Allen owns the 1933 Ford Roadster from 'Home Improvement'
As Allen told GQ, when the show featured the 1933 Ford Roadster, the show actually had to rebuild it so that it looked accurate and appropriate for the episode. After the show ended, Allen kept the 1933 Roadster as he has a fondness for classic American cars. 
According to Hot Cars, while the 1933 Roadster in Allen's garage is authentic, it does have a lot of aftermarket parts due to the fact that it was rebuilt on the set of 'Home Improvement.' One of those aftermarket parts is its engine. 
Despite the fact that it's a Ford car, Allen and the team at 'Home Improvement' put a Chevy 350 engine in it instead. The Ford vs. Chevy rivalry aside, it was a powerful engine that fit the needs of the car. The Chevy 350 was a 5.7-liter V8 engine.
It's not known which variant of the Chevy 350 Allen and the Home Improvement team used, so the exact horsepower that it gets is unknown. The Chevy 350 could get anywhere between 145-hp to 350-hp. 
Other cool cars in Tim Allen's collection
While Allen is fond of classic American cars, he's also just fond of cool cars in general. Like he told GQ, he owns a rare 1986 Ford RS200. This car was a race car that Ford never actually sold in America, according to Hot Cars. In fact, it's not even street-legal.
Allen told a story to GQ about how a police officer pulled him over while he was driving his RS200. The cop said that the car wasn't street-legal and that he could actually confiscate it. The cop didn't, so now, Allen's RS200 just sits in his garage since he can't do anything with it.
And, while Allen loves American cars, he also buys foreign cars, too. Allen has a 2004 Porsche Carrera GT, and it's one of the most expensive cars in his collection. It was a very fast car, and Allen is one of the few people who owns one. The Carrera GT had a starting price of about $450,000, according to GQ.