Tim Allen Turned Down a Ridiculous Amount of Money to Return to 'Home Improvement'
They say you can't go home again, and it appears that Home Improvement star Tim Allen took that idiom to heart. The 1990s sitcom was a tremendous success and served as a successful launching pad for Allen's own future acting endeavors, but he knew when to end things.
The show ran for an impressive eight seasons and provided fans with 203 episodes of laughter, but the network wanted to keep things going for at least one more season. 
Allen wouldn't hear of it, and even a large sum of money wasn't enough to get him to reconsider.
'Home Improvement' made Tim Allen and Jonathan Taylor Thomas famous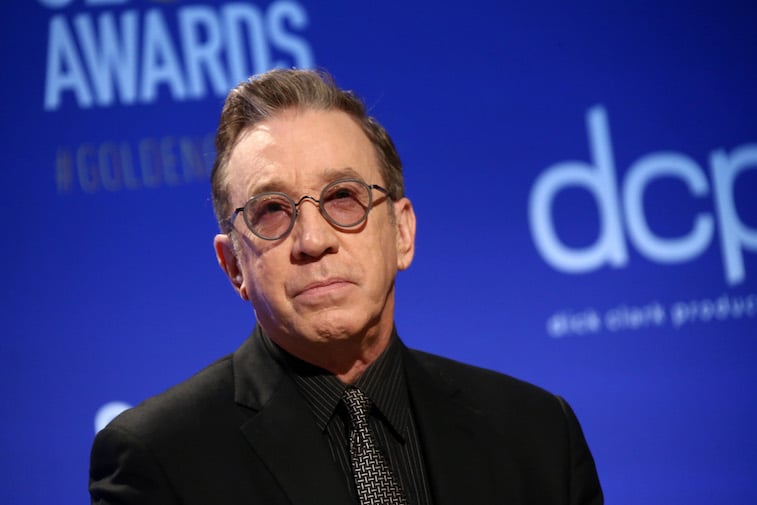 Before breaking through in the role of Tim "The Tool Man" Taylor, Allen was a standup comedian. He got his start performing in the late 1970s in his home state of Michigan, and his set became the basis for Home Improvement. The show would go on to become a huge part of Allen's career, and he managed to pull in many personal touches during his time on the sitcom. For example, Allen made sure that his character wore t-shirts and sweaters representing Michigan, and he even owns a car that was built on the set. 
Allen's career was definitely boosted by the appearance, but he wasn't the only one who enjoyed star status. Jonathan Taylor Thomas played Allen's son Randy, and he became a legitimate teen heartthrob thanks to his appearance.
Teen girls covered their walls in posters of "JTT" that came tucked away in magazines, and Thomas would use his popularity to go on to other projects before more or less falling off the map. 
Tim Allen demonstrated good creative instincts
Allen was definitely the star of the show, and it was his brand of humor and great timing that made Home Improvement so popular. Allen also demonstrated a great instinct for what would or would not be a good creative idea. Allen's own childhood experiences were inspirations for some of the show's most iconic moments.
In fact, the character of Wilson — the neighbor whose face was never seen over the tall wooden fence — was created out of Allen's own memories of talking to a neighbor over a fence in his childhood. 
Allen was also quick to turn down projects that he didn't think were a good fit for him. He was considered for television versions of Turner and Hooch and Dead Poets Society, but he suspected these film-to-TV projects wouldn't be successful, so he turned them down.
Interestingly, the film Mrs. Doubtfire was originally intended to be an extension of the Home Improvement universe with Allen playing Tim Taylor alongside his fictional wife. Once again, Allen thought the project wasn't a good fit, so he stepped aside. 
Instead, Allen poured his work into projects that were truly right for him. This is how he ended up playing such an iconic role as Buzz Lightyear in decades worth of Toy Story films. He took on work that fit his passions.
Eight seasons of 'Home Improvement' was enough
By the end of the eighth season, Home Improvement was struggling with audiences. Jonathan Taylor Thomas had moved on to other projects, and the ratings were lagging. Still, network executives were convinced it would be worthwhile to shoot one more season. They were ready to make the offer attractive to both Allen and Patricia Richardson, who played Allen's wife, Jill.
In the end, Allen and Richardson stood united against the offer. They knew that the show was finished, and even an exorbitant amount of money was not enough to entice them into creating a subpar ending for a show they had worked so hard to build. Richardson turned down an offer of $25 million. Allen, even more shockingly, turned down $50 million.