Tim Allen Wrecked His First Car Almost Immediately
Celebrities like Tim Allen love to curate their car collections. It's almost a given -- when you reach a certain level of fame, you must get a giant garage.
It's no secret that celebrities like Tim Allen love to curate their car collections. It's almost a given that when you reach a certain level of fame, you must get a giant garage to fill with crazy cars.
And while some celebrities certainly just use expensive cars as a flex about how much money they have, there's another level of celebrities who are actual car nuts. Tim Allen is one of those. But you may be surprised to hear about what he did to his very first car!
Tim Allen's first car was a Chevrolet Corvair Corsa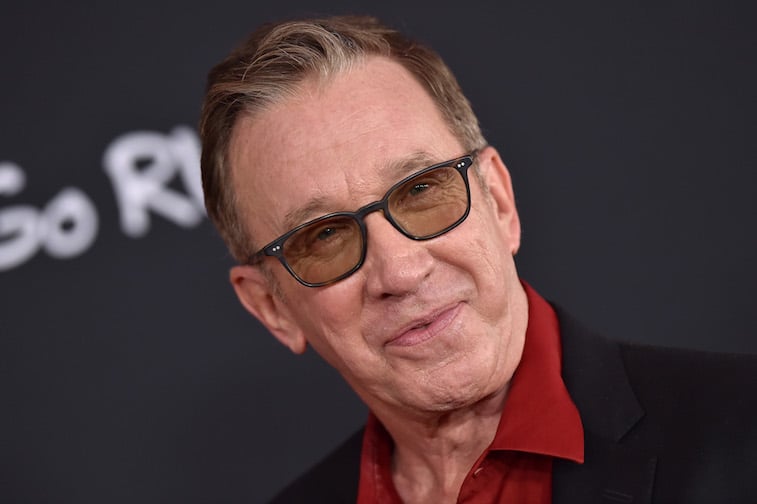 The 66-year-old actor grew up loving cars, spending his summers in high school working at an auto repair shop and challenging his friends to street races. Today, he has a huge garage full of classic cars and race cars, as well as memorabilia from his Home Improvement days. But when he was a fresh driver, he first owned a 1966 Chevrolet Corvair Corsa.
The Corvair was produced by Chevy from 1960-1969. Today, it's still the only American-designed passenger car with rear-mounted and air-cooled engine. But the rear-mounted engine confused many consumers and, in a time when competition was stiff with other cars like the Camaro, the Corvair struggled to appeal to many people.
The Corsa edition was released in 1964 with a 140-horsepower engine, as well as a 180-horsepower turbocharged one. That's a lot of power for someone's first car, but Allen obviously thought he could handle it.
Tim Allen crashed his Corvair Corsa almost immediately
With great power comes great responsibility. He told Motor Trend back in 1997 that while he loved the car because it was "pretty damn quick" and he could, therefore, beat his buddies in street races, his Corvair Corsa met a sad fate.
"The first weekend I had it, a lady turned left in front of me, and I got blamed for it; took the whole front end off, $1800 in damage. Then the very night I got it back, I got it sideways, swapped ends, slammed two fence posts into a guy's yard, deflated two tires. I had to go up to my parent's bedroom: 'Uh, I wrecked the car again.' By the time I got done it looked good, but there was so much plastic on it, it was a Corvette, basically."
Not a great look for the car collector that he is now. Allen now calls the story a "horrible memory." He also says that while the Corvair didn't have the best reception from the public, he still loves them.
What does Tim Allen have in his garage now?
The Last Man Standing star may not have his old Corvair anymore, but he has plenty of other awesome vehicles to take out on joyrides. One of his first splurges when he first became famous was a 1965 Shelby Cobra, one of the most sought-after roadsters available. One of the most expensive cars in his garage is a 2004 Porsche Carrera GT, which was famously the vehicle that actor Paul Walker was driving when he crashed in 2013. The Porsche Carrera GT is an elite vehicle and is one of the most powerful cars in the world.
But, like the rest of us, Allen likes to keep things casual from time to time, as well; he drives a Chevrolet Volt around town. The Volt is an all-electric vehicle and was one of the first to be mass-produced. It gets excellent battery life and has everything you need in a modern family car. When you have as many toys to drive around as Tim Allen does, it's good to keep things simple in your everyday life.