Tim Burton Will Bring 'The Addams Family' to TV Years After Passing On the Movie
Tim Burton has made a career out of making films that are just a bit off-kilter. He has a very distinguished creative approach that is almost instantly recognizable upon watching any of his films. In recent years, he's taken to more eclectic material, but overall Burton still has a penchant for creating strange and dark …
Tim Burton has made a career out of making films that are just a bit off-kilter. He has a very distinguished creative approach that is almost instantly recognizable upon watching any of his films. In recent years, he's taken to more eclectic material, but overall Burton still has a penchant for creating strange and dark films with a clearly defined visual style. 
One property that always felt like a natural fit for Burton was The Addams Family. While once offered to take on the series, Burton passed. But after years of fans considering what a Burton Addams Family production would look like, they may get that chance sooner rather than later. Here's why.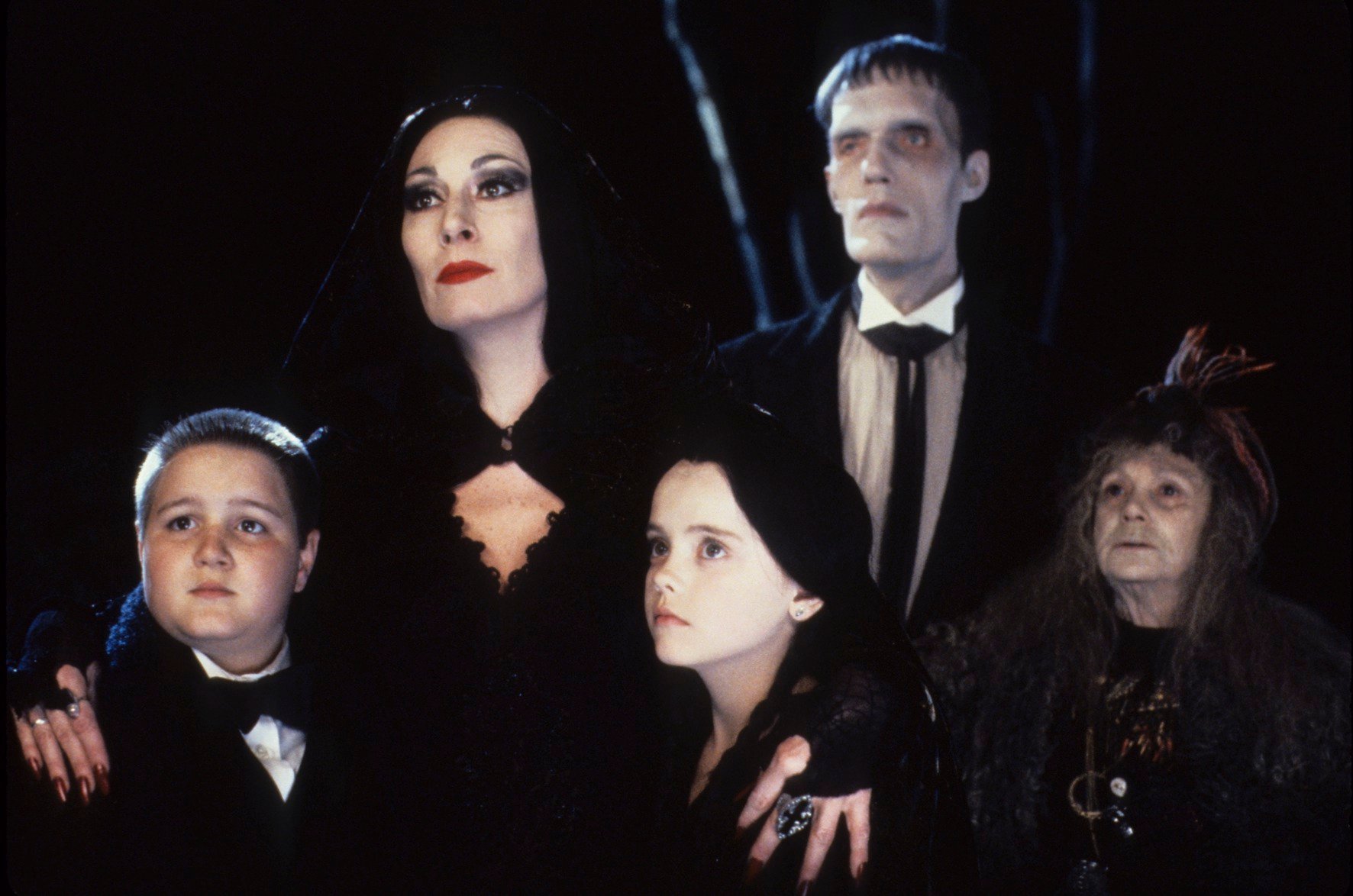 Who is Tim Burton? 
Burton is a commercially successful director known for his gothic and spooky style. While many of his films have a dark tone to them with somewhat macabre designs, many of them are often family-friendly or have likable characters at their core. Some of Burton's most notable films include: 
Batman
Beetlejuice
Alice in Wonderland
Sleepy Hollow
Edward Scissorhands
Batman Returns
Corpse Bride
The director also played a huge part in the making of The Nightmare Before Christmas, serving as an executive producer on the Halloween favorite. Not all of Burton's films adhere to such a strictly gothic aesthetic, but it's fair to say many of them do. It's become something of a trademark for the director. He's often looked at for projects that veer toward the darker side. 
Why Tim Burton passed on 'The Addams Family' film
The Addams Family was one of the sleeper hits of the early '90s. The film gave a modern update to the classic sitcom. It starred Raul Julia, Anjelica Huston, Christopher Lloyd, and in one of earlier roles, Christina Ricci as Wednesday Addams. The film was a major hit at the box office and even spawned a sequel titled Addams Family Values. 
The film gave an even spookier look to the beloved '60s series, but it had a heart. Fans of the original loved it and it also appealed to a new generation. The movie feels very gothic, and if someone told you that Burton directed it, you likely wouldn't be surprised. Burton didn't direct it of course, but he was offered the position. So why didn't he take the job? 
According to Indiewire, he turned it down due to a scheduling conflict. Burton was still riding high off the success of 1989's Batman. That film helped inspire a new generation of superhero movies. It was a hit with fans and critics alike. Due to its massive success, the studio greenlit a sequel. This film later became Batman Returns, adding Danny DeVito and Michelle Pfeiffer as Batman villains Penguin and Catwoman, respectively. Because Burton committed to directing the follow-up to Batman, he was unable to accept the director's chair on The Addams Family. 
Tim Burton bring 'The Addams Family' to TV
Did Burton miss a major opportunity passing up The Addams Family? While he would have made plenty of sense as that film's director, it's hard to argue that making Batman Returns was a mistake. That film was similarly successful. Burton's career obviously didn't suffer as a result — he continued making big picture after big picture. Still, a Burton-led Addams Family would have been interesting. 
Now fans will get the chance to see what it looks like. According to a Deadline report, Burton is set to executive produce a new Addams Family TV series. The series follows up a recent animated Addams Family feature film which has a 2021 sequel on the way. 
This news may not give fans the Burton Addams Family movie they always wanted, but it comes pretty close. It seems like this is the perfect match between a producer and the source material.