Tim Robinson's Amazing Skateboarding Skills Blow Fans' Minds, Leaving Many Shocked
Who knew? Comedian Tim Robinson shocked fans when videos surfaced of him nailing expert flips and jumps on his skateboard. Known for his comedy on I Think You Should Leave, Detroiters, and Saturday Night Live, Robinson's skateboarding skills may have made his fans love him even more.
Tim Robinson shocks fans with his sick skills
Fans loaded Twitter with videos and comments about Robinson's skating expertise. "The Tim Robinson skateboard clip is gonna be one of those things that pops up twice a year with people being shocked for the rest of the time Twitter exists," one person remarked.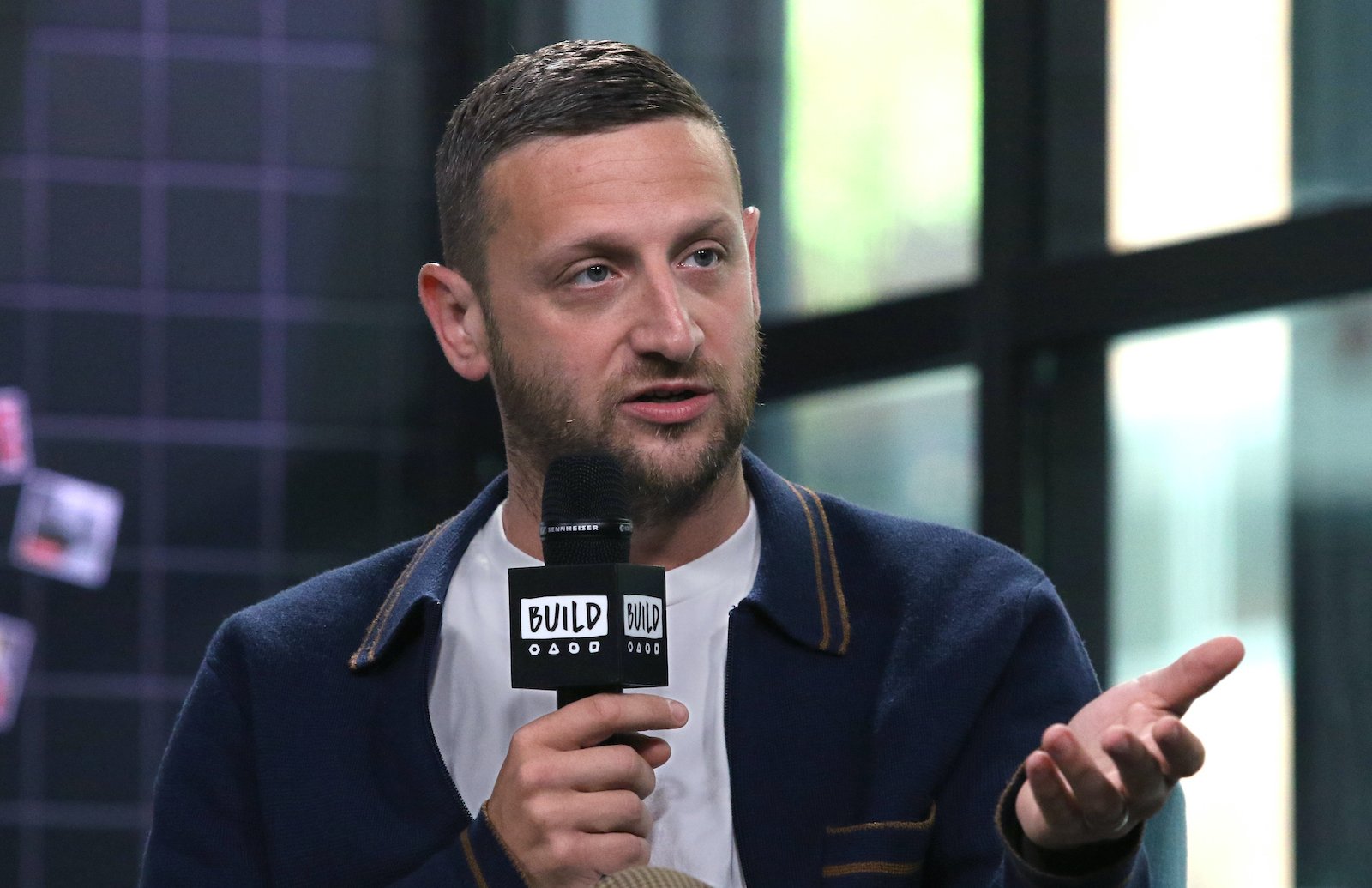 Another fan wrote, "Definitely wouldn't have guessed I Think You Should Leave's Tim Robinson can shred on the skateboard." The fan added an Instagram link of Robinson landing a tough flip. "Hard post," Matt Price shared. "Best FS Flip ever on Whit's board after he broke his. Good thing he rolled away or he woulda broke mine too. @tsrobinson23 cannot be stopped."
Comments about Robinson's skateboarding mastery in 2019 begged the Internet to find a clip that seemingly vanished. "Twitter, I never ask for anything from you, but the other day I saw a vid of comedic genius Tim Robinson grinding on a skateboard an IMPRESSIVELY long time for an adult man. I can't find it anymore, please help me."
Tim Robinson reveals when he started skating
Robinson talked about his lifelong love of skateboarding with CCS. "I probably skated in elementary school off and on, and it was just like big boards and a little ramp, and you know I couldn't really do anything," he recalled. "But then I think I really got serious about skating when I was (in) high school, so that would've been '97, I think."
He remembered that all the kids in his neighborhood were skating at the time." It was like everyone was just cruising around the neighborhood," he said. Robinson was all in and (of course) had subscriptions to skating magazines Transworld and Thrasher.
Was Tim Robinson skateboarding in Detroit?
Robinson grew up in the Detroit metro area and shared where he'd skate. "No we skated in the city," he shared. "We'd skate all over.  We did skate the suburbs a lot though. You know where we would skate a ton at the time was Flint.  There was this river walkway and there was never anybody down there, and everything was waxed up."
His love of skating continued through high school, which was when he discovered comedy. "I started getting into comedy in high school," he recalled. "In Detroit at the time (it's gone now), there was a Second City (improv comedy troupe). I'd gone to Chicago with my mom, she worked for Chrysler, and I'd gone there for a work trip with her with my girlfriend (who's now my wife) and we saw a Second City show. When I came home I realized there was one my backyard, so I started taking classes there in high school."
He added, "I was still skating when I was starting comedy."
Tim Robinson loves how kids have access to skateboarding via YouTube
Robinson revealed comedy buddies who also share his love of skating. "Andrew Fitzgerald, one of our editors. He rips!  He's great.  Dude's fast as hell.  It scares me," he said. Also, Robinson's 10-year-old son is very into skating.
He also shared that YouTube has been revolutionary for skating. "I cannot believe the access kids have to watching skating now.  It's crazy," he said.
Robinson's son watches the Baker Skateboard YouTube channel and the Braille guys. "They combined what he was watching on YouTube before he skated, with skating. They've really done it brilliantly where it's like they're inviting the people who grew up on YouTube to get into skating. I don't know a lot about YouTube so I don't know if they're the first to do it or what, but he watches those all the time."