By the Time Beyoncé Was 10 She'd Already Recorded at Least 50 Songs
Before she was a record-breaking, chart-topping, Grammy Award-winning musician, Beyoncé appeared at singing competitions and recorded "at least" 50 songs by 10 years old. Here's what we know about the Renaissance performer.
Beyoncé debuts her studio album 'Renaissance' in 2022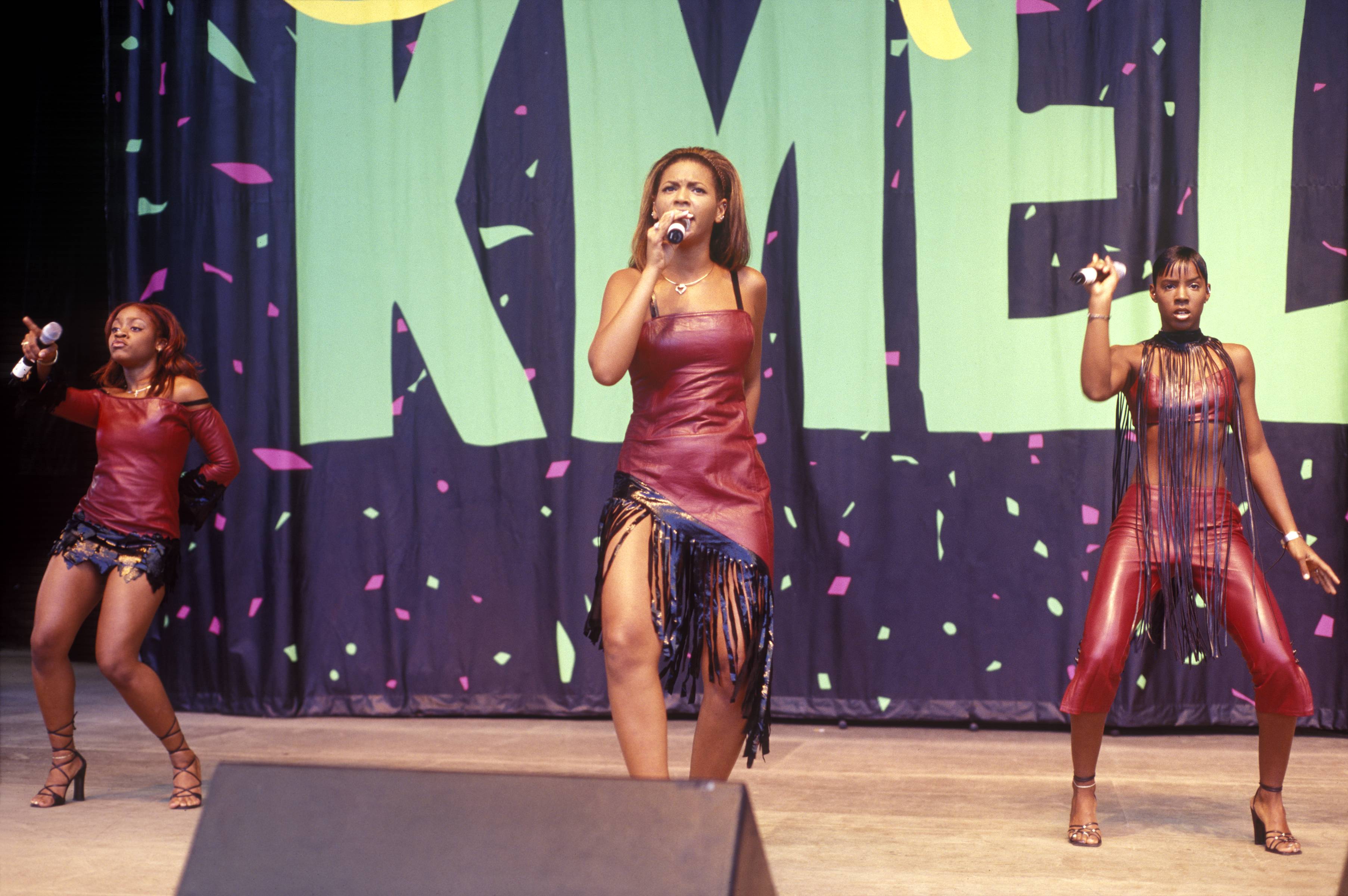 You can't break her soul. Queen Bey is back with a new album, Renaissance, and her single "Break My Soul." "Act I" is expected to debut on July 29, ushering in the next era for Beyoncé Knowles-Carter.
Although she's considered one of the biggest names in music, Beyoncé stardom didn't happen overnight. This performer has been working on music for several years, even mentioning competing as a dancer and singer at 7.
Beyoncé recorded 'at least' 50 or 60 songs as a 10-year-old
Before she earned recognition for the visual album Lemonade or surprised fans with the premiere of her self-titled album, Beyoncé was passionate about music. That began when she was still a child, with Beyoncé noting she recorded dozens of songs by age 10.
"I was competing in dance and singing competitions at age seven," Beyoncé said during a 2021 interview with Harper's Bazaar. "When I was on the stage, I felt safe. I was often the only Black girl, and it was then that I started to realize I had to dance and sing twice as hard." 
"I had to have stage presence, wit, and charm if I wanted to win," she continued. "I started taking voice lessons from an opera singer at nine. By 10 I had already recorded at least 50 or 60 songs in the recording studio. This was before Pro Tools, when you recorded to tape."
Beyoncé appeared as a member of Destiny's Child before performing as a solo artist
Originally called Girl's Tyme, childhood friends joined together to create the "Say Me Name" group, Destiny's Child. Even before Destiny's Child earned their first Grammy Award, Beyoncé's laser focus on music didn't waver.
"My teenage years were about the grind," Beyoncé added. "I grew up hearing this particular scripture from James 2:17, 'Faith without work is dead.' Vision and intention weren't enough; I had to put in the work… No one in my school knew that I could sing because I barely spoke. My energy went into Destiny's Child and the dream of us getting a record deal and becoming musicians."
This work ethic is one of the traits mentioned by Beyoncé's collaborator Megan Thee Stallion during her Grammy Award acceptance speech. Even when Beyoncé isn't working on music, this entrepreneur is busy with her IVY PARK clothing line.
Beyoncé also showcased her acting skills with the live-action adaptation of The Lion King, also creating Black is King and The Lion King: The Gift based on Disney's iconic story. Music by Beyoncé, including her recently released single "Break My Soul" is available on most major streaming platforms.
RELATED: Zendaya Has Been in the Beyhive Since at Least 2015 — 'Anything Beyoncé Related I Usually Enjoy'