Zendaya: A Timeline of her Met Gala Fashion
Whether she's dancing on Disney Channel's Shake It Up, playing a quirky high school genius in Spiderman: Homecoming, or learning the trapeze in The Greatest Showman, Zendaya has a way of "breaking the rules" to stand out.
"There was a lot of not getting the audition that I wanted and often going out for parts that weren't written for a girl who looks like me and just saying, 'Hey, see me anyway,' until the right thing stuck," Zendaya said in her cover story with Marie Claire.
Zendaya's relationship with the Met Gala is no different. From glass slippers to suits of armor, Zendaya shakes up the fashion world one outfit at a time.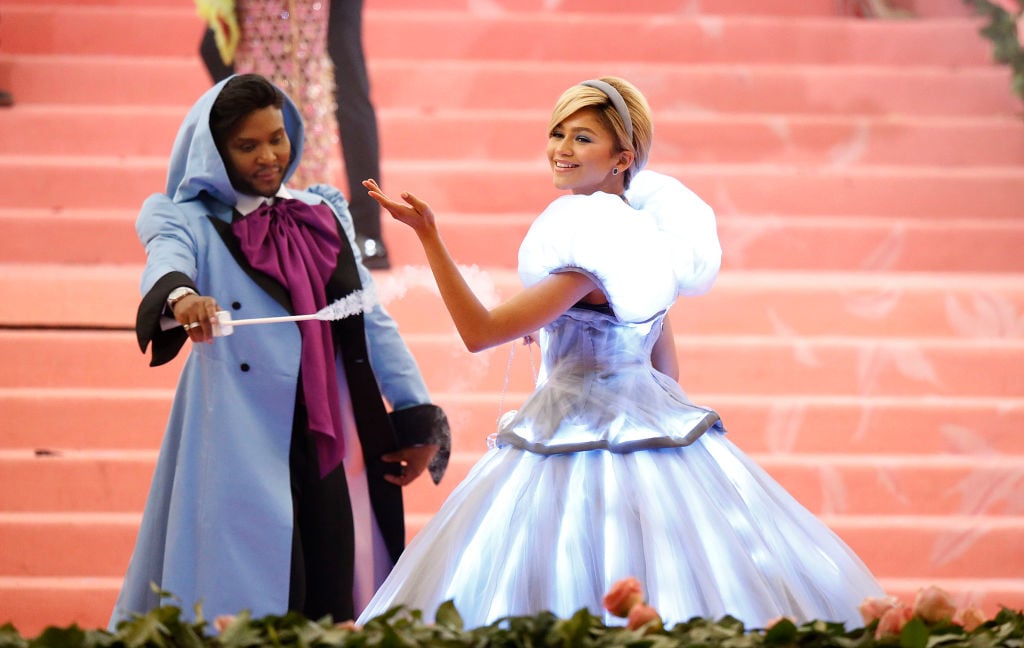 Zendaya attends the Met Gala almost every year
Her first appearance on the Met Gala red carpet was in 2015, when she turned heads wearing a custom Fausto Puglisi gown for the theme "China: Through The Looking Glass."

This year was no exception. Zendaya wore a Cinderella-inspired Tommy Hilfiger ball gown that glowed when her "fairy godmother" waved his magic wand. For a pinch more magic and camp, as Zendaya walked up the stairs of the red carpet, she lost one of her shoes — a glass slipper, in fact.
Some even compared this look to a glowing gown worn by Claire Danes during the 2016 Met Gala.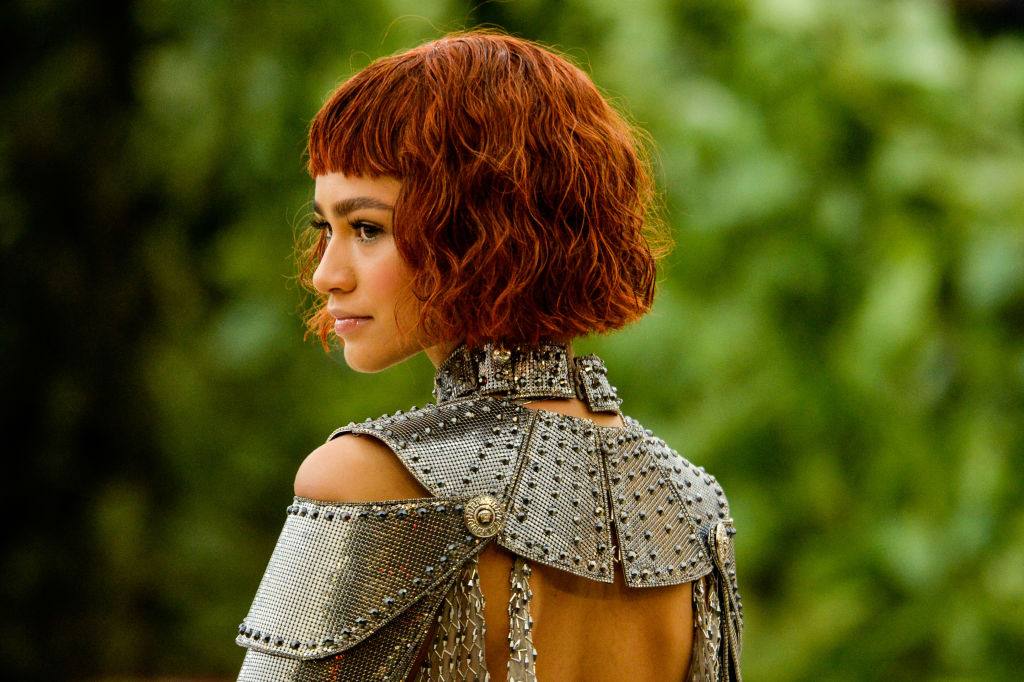 The 2018 Met Gala: Heavenly Bodies: Fashion and the Catholic Imagination
For Zendaya's "Heavenly Bodies" look, the actress dressed as Joan of Arc, a famous saint and female figure in the Roman Catholic church.
According to Harper's Bazaar, Zendaya's custom Versace gown "featured an armored neck-and-shoulder piece, sparkling chainmail, a spiked belt, and a modest train. Zendaya also adopted a cropped wig in the style of The Maid of Orléans' famous bob."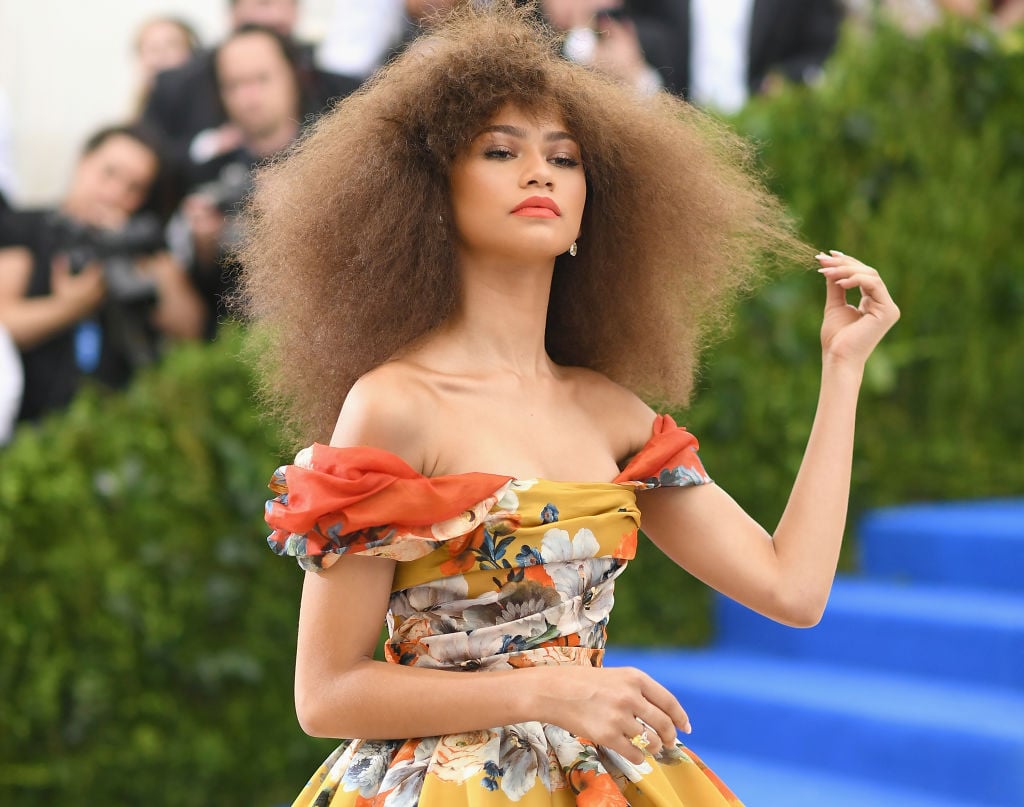 The 2017 Met Gala: Rei Kawakubo & Comme des Garçons
The Met Gala for 2017 played homage to some of the most influential figures in the fashion world. Most attendees dressed in avant-garde gowns with larger than life accessories.
For Zendaya, that meant a soft, flowing gown and voluminous hair to match. Her Dolce & Gabbana Alta Moda ball gown dotted with hues of salmon and red parrots became a favorite amongst fans and celebrities.
Rihanna even posted a picture of Zendaya in her golden look, captioning it "Brown Goddess."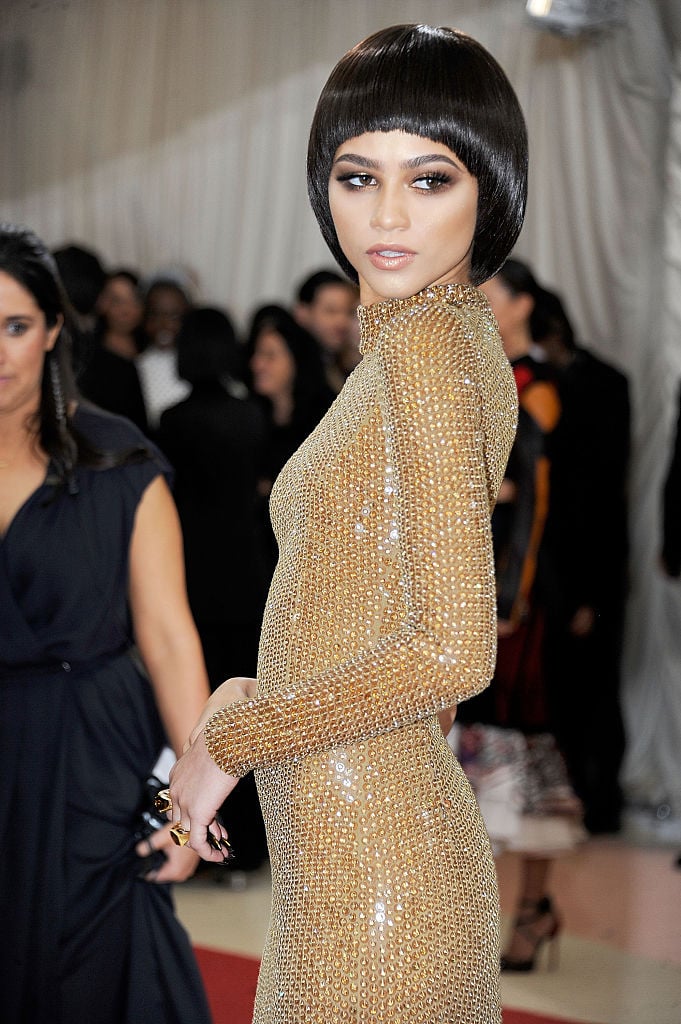 The 2016 Met Gala: Manus x Machina: Fashion in an Age of Technology
Zendaya's ever-changing hairstyles caught our attention. (As she said in a video on Instagram, "it is called a wig, people. Okay? W-I-G. Say it with me now: 'wig.'")
Here, the artist opted for a structured, machine-inspired bob to match her sleek, gold custom Michael Kors gown. The designer joined her on the red carpet, who said he wanted her to look like "a very glamorous Andriod" in an interview with Vogue.

With each look and with each designer, Zendaya tells a story to her fans. In response to her 2019 Met Gala "performance," one fan commended Zendaya on her dedication to the character. "The actress really jumped out," one fan Tweeted.