All the Times Jack Antonoff (And Bleachers) Shared Their Love for New Jersey
New Jersey is the home state of legends like Bruce Springsteen and Frank Sinatra. It's also the birthplace of up-and-coming artists like SZA. One musician who often shares his love for the Garden State is Jack Antonoff, the singer, guitarist, and front-man for Bleachers. 
Here are some iconic New Jersey-themed moments from this music group.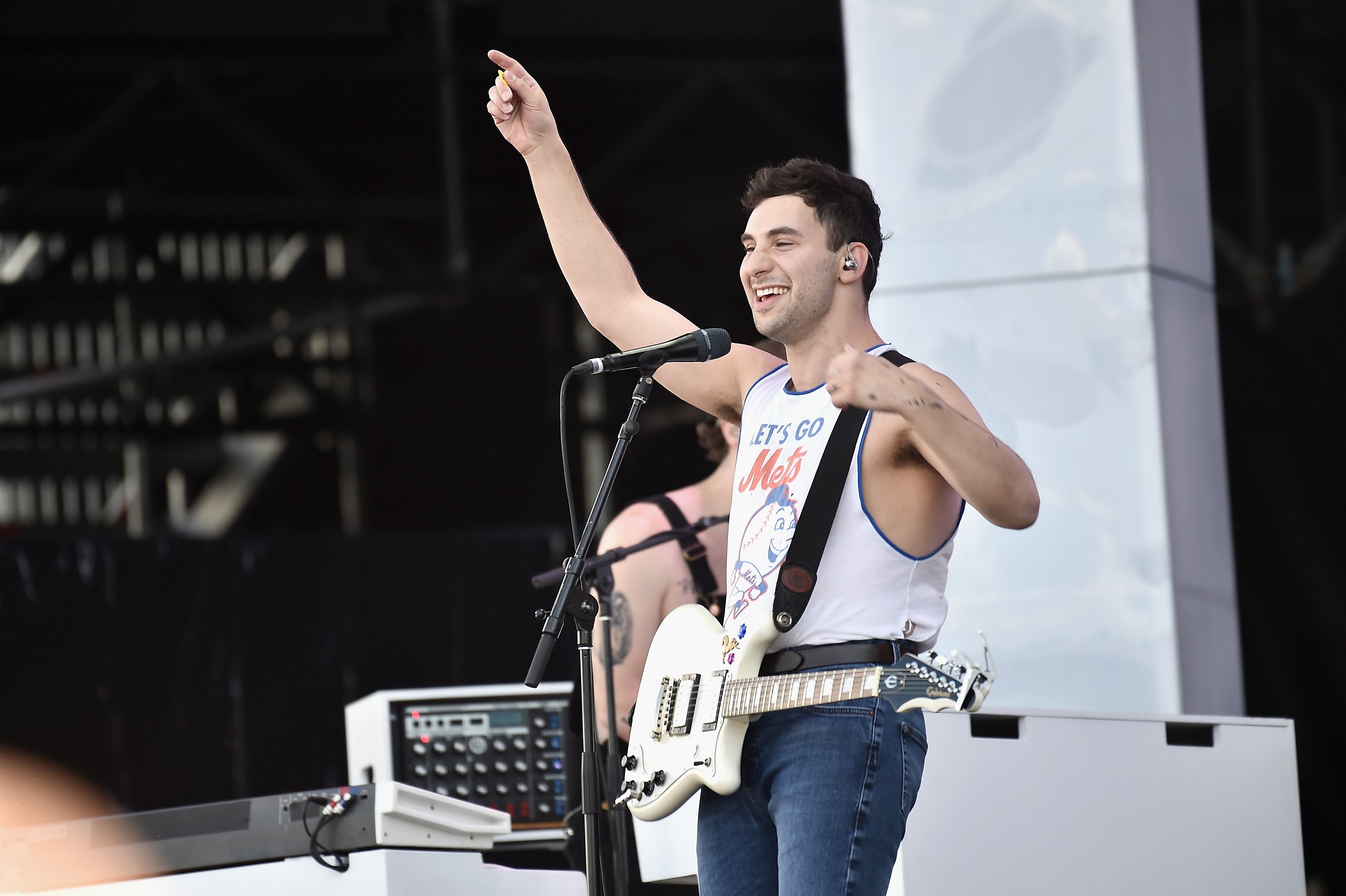 Jack Antonoff is a proud New Jersey native and the mastermind behind the 'Shadow of the City' music festival in Asbury Park, NJ
Born in Bergenfield, NJ, Antonoff is the frontman for the New Jersey/New York City-based band, Bleachers. Together, they released full-length albums like Strange Desire and performed at several music festivals. 
Bleachers also star in the Shadow of the City music festival based at the Stone Pony in Asbury Park, NJ. Each year featured a new setlist of award-winning artists, including Carly Rae Jepsen, The 1975, and Hayley Kiyoto. 
This year's festival featured Beach Bunny and Japanese Breakfast performances, with Bleachers as the headlining act. 
The proceeds from this concert benefited at-risk LGBTQ youth, and the attendees' business, in turn, positively impacted local restaurants and small shops. This band also performs at other New Jersey locations. That includes one concert at The College of New Jersey.
The 'Stop Making This Hurt' music video shot in New Jersey's iconic Bendix Diner
This state is known for its tomatoes, the Jersey Shore, and, of course, late-night diners. It only made sense that one Bleachers music video took place inside one of New Jersey's best-known diners. 
That's the Bendix Diner, where Antonoff danced around to his song "Stop Making This Hurt." The now-demolished Tom's Diner of Morris County was the location of Cyndi Lauper's "Time After Time" music video.
The lyrics to this song also give a shoutout to the state, with Antonoff singing, "tryna break free of New Jersey." In the song "Wild Heart," lyrics like "they closed the parkway late last night" reference New Jersey and its highways.
One version of 'Chinatown' was shot on the New Jersey side of the Holland Tunnel
For Bleachers' album, Take the Sadness Out of Saturday Night, the band included New Jersey native Bruce Springsteen on the song "Chinatown." For one live performance of this song, Antonoff appeared inside the Holland Tunnel, along the border between New Jersey and New York. 
This physical and symbolic boundary is somewhat of a theme in Bleachers' music — and part of the reason Antonoff identifies so strongly with the Garden State. 
"'Chinatown' starts in NYC and travels to New Jersey," Antonoff said during an interview with Atwood Magazine. "That pull back to the place I am from mixed with terror of falling in love again. Having to show your cards to someone and the shock when you see them for yourself." 
"Thinking you know yourself and where you are from…. having to see yourself through somebody who you want to stay," he continued. "I started to write this song with these ideas ringing in my head. to further understand who you are pushes you to further understand where you are from and what that looks and sounds like."