Timothée Chalamet Just Called Zendaya 'Inspiring' and Our Hearts Can't Take It
Timothée Chalamet just posted the sweetest message for Zendaya on her birthday! It's always amazing when celebrities who we can't get enough of turn out to be incredible friends. As of today, Zendaya is celebrating her 24th birthday. Her Dune co-star just paid her the sweetest tribute, calling the actress one of the most "inspiring" people he has ever met. High praise! We're not quite sure if our hearts can take it. 
Keep reading to find out what Chalamet said in his beautiful birthday message to Zendaya.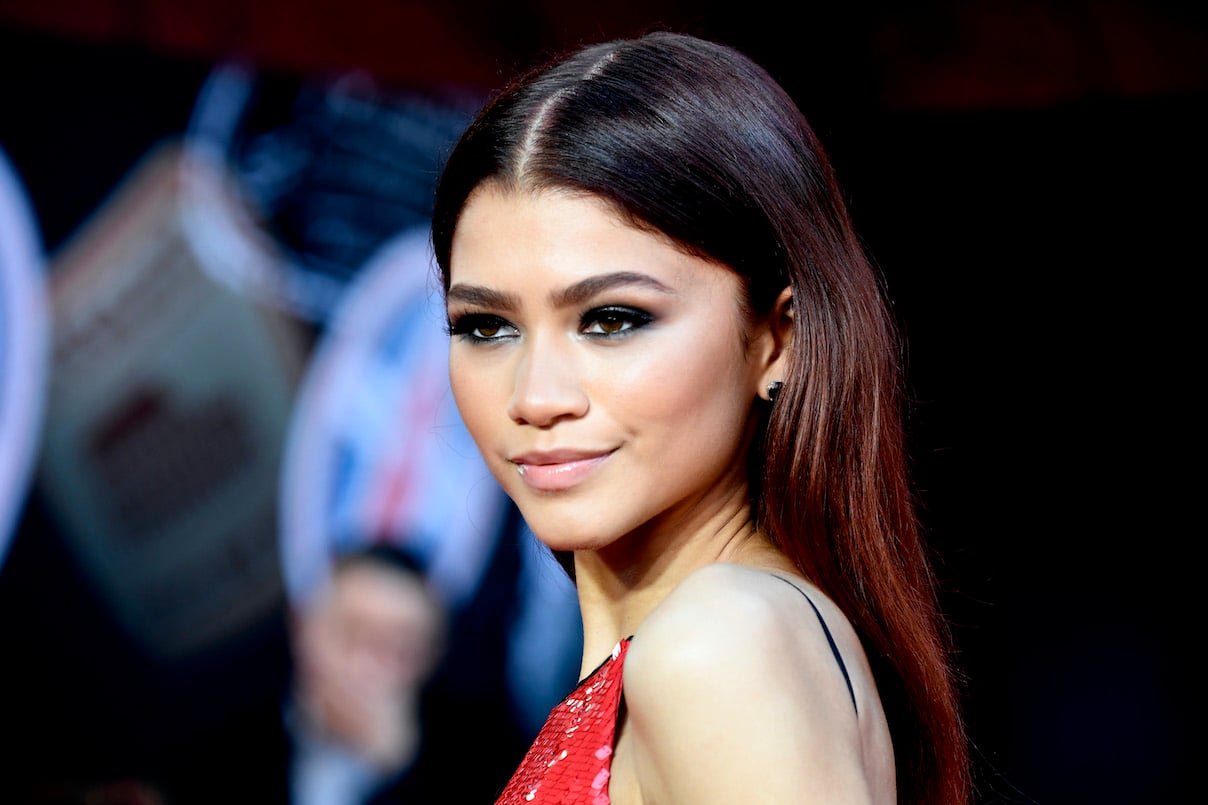 Timothée Chalamet and Zendaya became close friends while filming 'Dune' 
Not only is Chalamet one of the best actors of our generation (not up for debate,) but he is also the king of writing birthday messages. This is evident based on the Little Women star's recent birthday post dedicated to Zendaya. Although both actors are only 24-years-old, the two of them have found an enormous amount of success in their acting careers.
Chalamet is one of the youngest Oscar nominees in decades, thanks to his haunting portrayal as Elio in Call Me By Your Name (2017). Meanwhile, Zendaya has been nominated for an Emmy based on her outstanding performance in HBO's Euphoria (2019.)
Their talent and charisma are so significant that it makes total sense Zendaya and Chalamet would go on to co-star in a film together. Their movie Dune is set to be released in 2020, based on Frank Herbert's science fiction novel of the same name. Other notable actors in the film include Rebecca Ferguson (Doctor Sleep,) Oscar Isaac (Star Wars,) and Jason Mamoa (Game of Thrones.)
The awe-inspiring birthday message Timothée wrote for Zendaya
Um, how do we get Chalamet to become our best friend? Because this guy knows how to write the best birthday messages of all time. After getting to know each other on the set of Dune, the LadyBird actor has taken to his social media account to gush about how amazing Zendaya is. (As if we didn't already know.)
The message reads,
"Happy birthday to one of the most inspiring people I've met on my short journey. Someone with the strongest ethical character, and a moral compass that is in harmony with a totally fearless creative abandon. Happy birthday, @Zendaya, hope your day is beautiful, friend."   
Excuse us while we clutch our hearts. How pure can a friendship get? It makes us want to see Dune even more now. 
Zendaya and Timothee Chalamet dating rumors
A handful of people have speculated that the two talented actors might be dating. Chalamet and Zendaya have been spotted shopping together at Bed Bath & Beyond, which has people wondering: Are they shopping for their new dream home together? 
Sorry to break the hearts of any "Zimothee" fans out there, but these two are just good friends. Zendaya is rumored to be dating her Euphoria co-star Jacob Elordi, while Chalamet is reported to be dating 30-year-old Telenovela actress, Eiza González. 
The official trailer for Dune can be found online on Wednesday, September 9, at 12 pm ET.