Who Does Timothée Chalamet Play In 'Little Women'?
Actor Timothée Chalamet has a notable role in the upcoming Little Women film adaptation. The story, which follows the March sisters as they grow up in Massachusetts during the Civil War, isn't a new one, but this movie has already brought with it a lot of buzz. Here's what you need to know about Chalamet's character.
Here's how you know Timothée Chalamet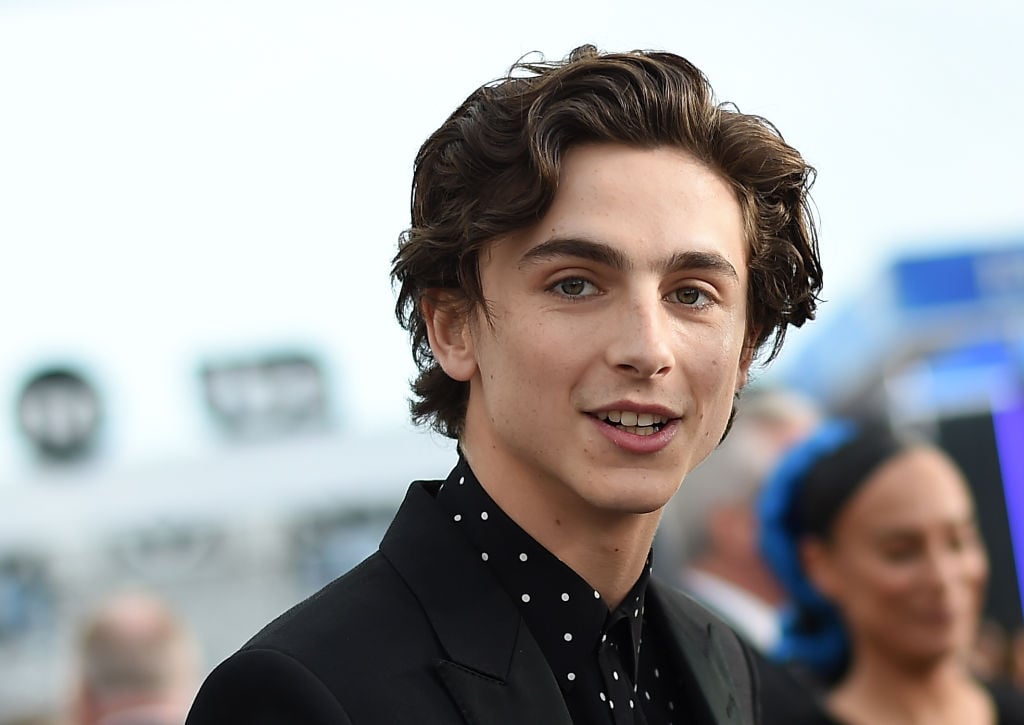 For a young actor, Chalamet has made quite a name for himself in his short career. He hasn't done very much TV work, but many fans were first introduced to him on the small screen, when he had an arc in Homeland. Chalamet followed this up with roles in well-received films like Interstellar and critically panned productions like Love the Coopers.
It wasn't until 2017 that Chalamet became a household name. He starred in the acclaimed drama Call Me By Your Name, which earned him an Oscar nomination. Chalamet followed this up with another powerful role in Beautiful Boy, which also garnered a few award nods. 
There have been many adaptations Little Women
As most know, Little Women has been adapted time and time again. The story originally comes from a novel published more than 150 years ago of the same name by author Louisa May Alcott. And people just can't get enough of it.
Don't believe us? Little Women has been a performed as a play, a silent film, a musical, a miniseries, a modern remake, and even an anime series. Most recently, it was a BBC production that aired as part of the PBS Masterpiece anthology.
The movie brings together a few former co-stars
This latest adaptation is star-studded indeed. For fans of Big Little Lies, you'll get to see more of Renata Klein (Laura Dern) and Mary Louise Wright (Meryl Streep) on screen together, as the former portrays matriarch Marmee and the latter will star as Aunt March.
Additionally, Chalamet, who plays Laurie, will be reunited with his Lady Bird co-star Saoirse Ronan, who portrays Jo in Little Women. This will be a bit of a deviation for them: Instead of Ronan's character falling for Chalamet's, it's more of the other way around in this story.
Who else is in Little Women?
We've already named quite a few major stars, but there are even more in this film. In addition to Ronan, the rest of the sisters are portrayed by Emma Watson (Meg), Eliza Scanlen (Beth), and Florence Pugh (Amy).
Though the movie is called Little Women, there are other notable men in it. Better Call Saul's Bob Odenkirk will portray Mr. March, husband to Marmee and father to Jo. James Norton (Happy Valley) will also play the role of John Brooke, Meg's eventual husband.
See the trailer for the new film
It seems as though we've been waiting for quite some time for the official Little Women trailer. Finally, it's here. And, as expected, there's a lot to deduce from it. 
What many are discussing is the chemistry between Ronan and Chalamet. The two acted opposite one another in Lady Bird, so many were already invested in their interactions. Of course, anyone who has read or seen another adaptation of Little Women should know not to pin their hopes on them.