Timothée Chalamet Paid Tribute to Johnny Depp in 'Edward Scissorhands' Super Bowl Commercial With 1 Small Detail Most People Missed
One of this year's fan-favorite Super Bowl commercials was Timothée Chalamet playing Edward Scissorhands' son, with Winona Ryder co-starring as his mom. Chalamet did the role justice, paying tribute to Johnny Depp, who played Edward, with one small detail you might have missed.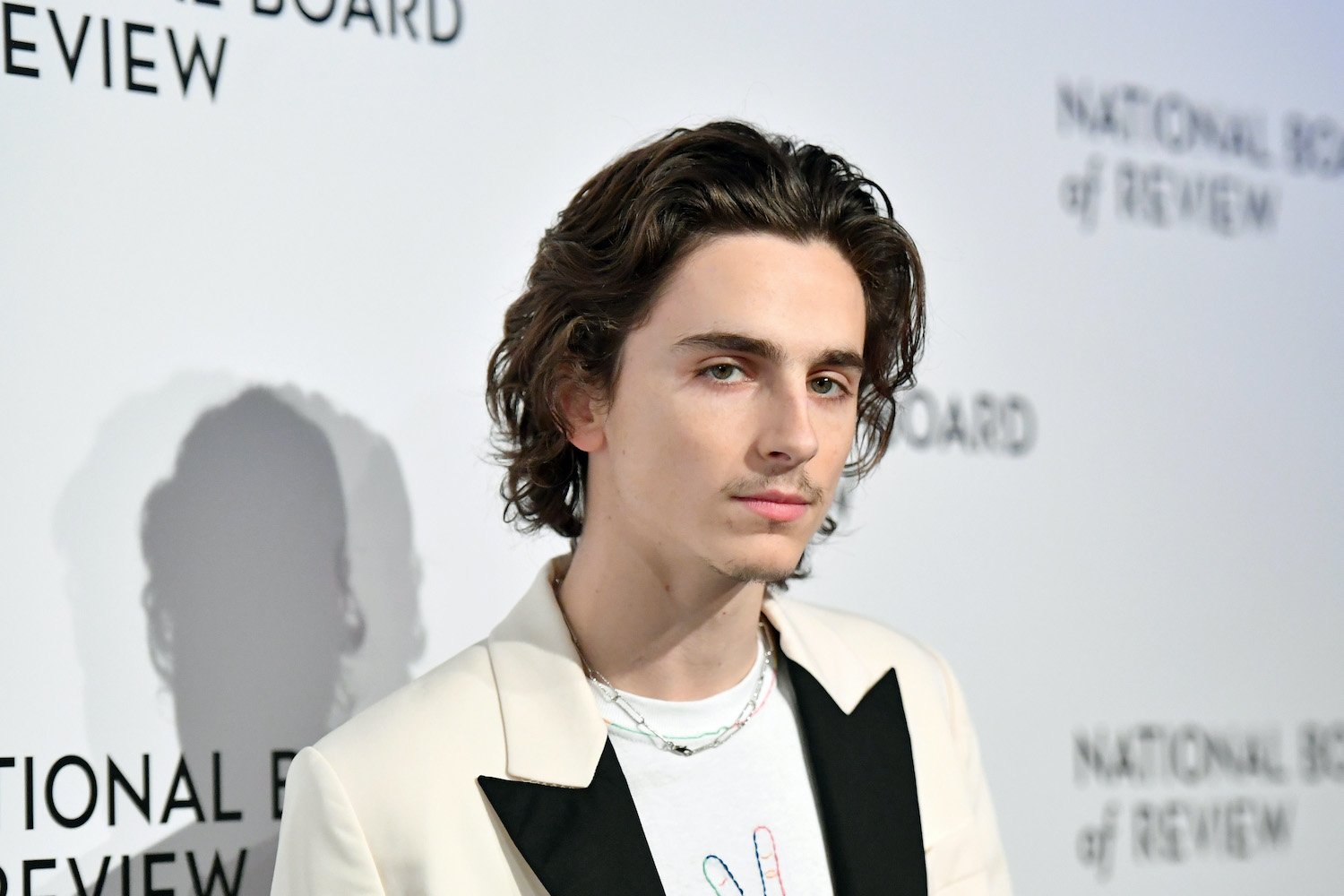 Timothée Chalamet was the perfect choice for the 'Edward Scissorhands' Super Bowl ad
Chalamet nailed the role of Edward Scissorhands' son Edgar, as viewers watched him painfully maneuver life in an effort to fit in with his unique hands. When Ryder's character Kim finds Edgar virtually driving a car, she steps in with the perfect solution — a Cadillac with a hands-free driver assistance feature.
In an interview with Vogue, Chalamet discussed why he was on board with the ad and, no surprise, he's a fan of the original movie and Depp's performance.
"Edward Scissorhands was a movie I adored growing up and the opportunity to step into that world was a dream come true," he explained.
1 small detail was an homage to Johnny Depp's Edward
Chalamet wanted to give the character a modern relatability while also honoring Depp's character.
"This was a wonderful opportunity to hopefully make the original material relatable to a modern audience without sacrificing the originality of the 1990 version," Chalamet explained. "Instead, we wanted to create a character that didn't make you blink in terms of a present-day setting, but was a total homage to the character Johnny Depp created."
There was one small detail that gave a nod to Depp that many fans didn't notice. If you look closely at Edgar's costume, which is reminiscent of Edward's, there's a small piece they used from the original look that Depp wore in the film.
In discussing the modern twist on the clothing in the Super Bowl ad, Chalamet noted, "We also use the iconic moon crescent from Johnny's original belt buckle costume as a sort of shoulder strap on Edgar's costume as a small callback to the past."
Did you catch it?
Chalamet and Winona Ryder enjoyed working together
Filming the commercial was a thrill for both Chalamet and Ryder, as he explained, "Working with Winona was a total dream come true. She's an incredible actress and continues to be an American icon."
The feeling was mutual, as Ryder shared her thoughts on the young actor during an interview with Vanity Fair.
"I loved the idea of getting to work with Timothée, who I'm such a fan of," she explained.
Seeing him in the Scissorhands costume was "surreal" for Ryder. "It was quite a moment. Very surreal and also just a very, very sweet moment for me," she explained.
"I was really blown away by him and everyone's work putting the character together," Ryder continued. "He is such a beautiful guy, so talented, so incredibly kind and unique. Really the perfect person to embody that character."