Timothée Chalamet Set Up a Google Alert For Updates on 'Dune' Pre-Production
Timothée Chalamet wanted to be in Denis Villeneuve's Dune badly enough that he set a Google alert to monitor the film's pre-production status, he revealed in a recent interview. Here's what the Beautiful Boy star said about his journey to Dune.
Timothée Chalamet says he got the book when Villeneuve got involved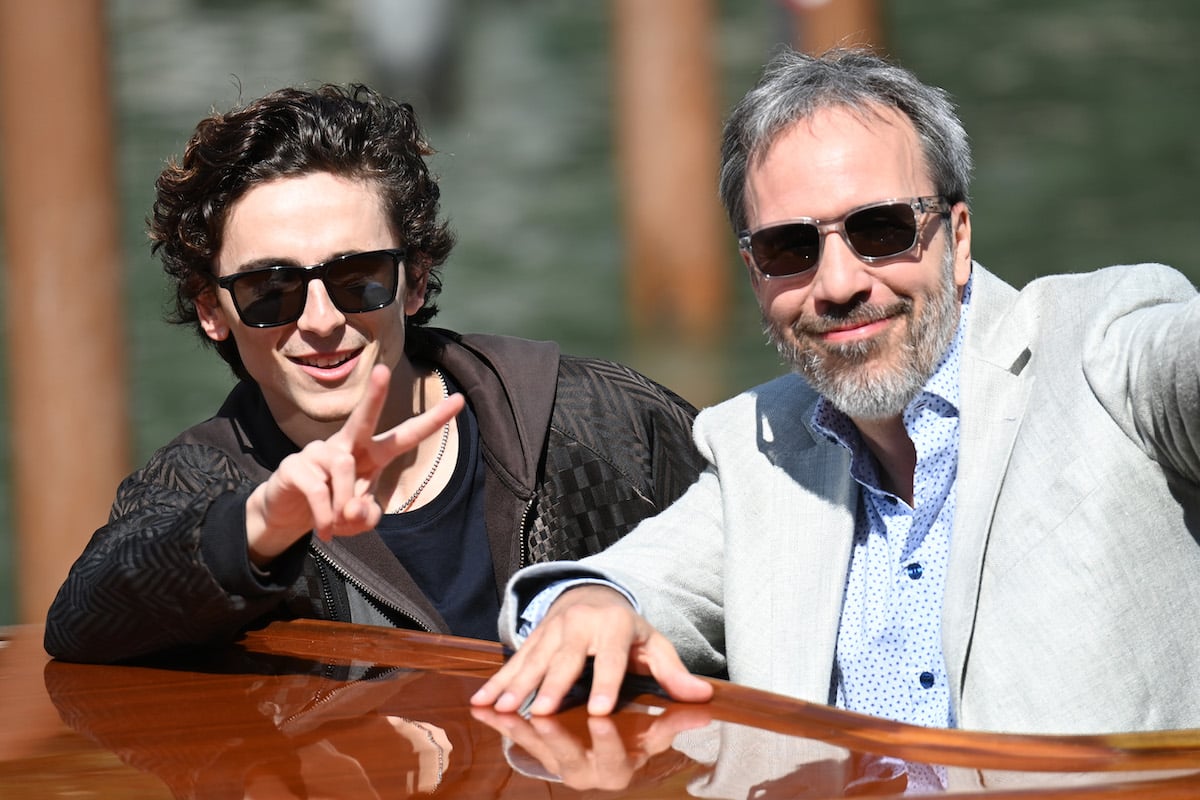 In a recent interview, Chalamet told Deadline that he was so interested in working with director Denis Villeneuve on Dune that he set up alerts to keep him up-to-date on the film's progress in pre-production. 
"Yeah, it's true," Chalamet reportedly laughed. "Not right away—Legendary had the rights and was developing it—but as soon as Denis got involved, I set up a Google alert, and that's when I got the book."
Chalamet admitted that although he was interested in the iconic sci-fi project, he only had limited knowledge of it at the time.
"In total honesty, I think my understanding of Dune at that point was from a graphic novel I'd seen at Midtown Comics when I was shopping for Yu-Gi-Oh! cards when I was about 10," the actor said.
Timothée Chalamet said he 'put himself in front of' Villeneuve  repeatedly 
Chalamet recalled being at the Deadline Contenders event in 2017; Villeneuve was also there promoting Blade Runner 2049. He'd notably taken the reins on the highly anticipated film following Ridley Scott's stepping back to an executive producer position.
Chalamet saw an opportunity to lobby for himself.
"I remember I was trying to put myself in front of him as much as possible and set up a meeting with him," Chalamet told Deadline. "We had a night at the BAFTAs where one of my good friends, Stéphane Bak—who's also an actor—saw Denis across the room and was like, 'Hey buddy, he's right over there.' So, we went over to talk to him. I kept trying to put myself in front of him, but I didn't really get a sense of the possibility," he said, referring to the chance to work with Villeneuve.
Chalamet recalled that he was in London prepping for The King and "about halfway through" the book when he had the opportunity to meet up in Cannes.
"He asked me if I could come out there, so I quickly busted through the second half of the book as best I could," explained Chalamet. "So, like, the first half of my copy is properly annotated and full of my thoughts, and then the second half I just raced through. And then I had that meeting with him, and it was such a joy."
That was the beginning for Chalamet. Later, he'd find there were other challenges to working with the acclaimed director.
He said he needed to be 'humble' to the director's vision 
Chalamet said that as an actor, he needed to remind himself that he's a "cog" in the machine and should be "humble" about what the director envisions.
"I'm struggling with this even now, as I'm working with Paul King, because he's another guy I have huge respect and admiration for, and it's hard to feel on a level," Chalamet said. "Not that you ever are, because as an actor you're a cog in the machine, and you've got to be humble to the vision of the director."
Apparently, he was humble enough for Villeneuve, who ultimately cast the Little Women actor as the lead in the almost impossibly surreal role of Paul Atreides, among an all-star cast.
The film premiered at the Venice Film Festival on September 3, 2021. It's scheduled for wide release on October 22.
RELATED: 'Dune' Director Says He Had to 'Direct Timothée Chalamet's Haircut'
Related post url: