Timothée Chalamet Wore a Hidden Earpiece in 1 Heartbreaking 'Call Me By Your Name' Scene
Before it was the name of a hit Lil Nas X song, Call Me By Your Name was known for being the arguable defining romance movies of the 2010s. Call Me By Your Name is the whirlwind love story of one passionate Italian summer between young Elio (Timothée Chalamet) and his father's grad student assistant, Oliver (Armie Hammer), as they bloom into a slow-burning romance full of passion, confusion, and young lust.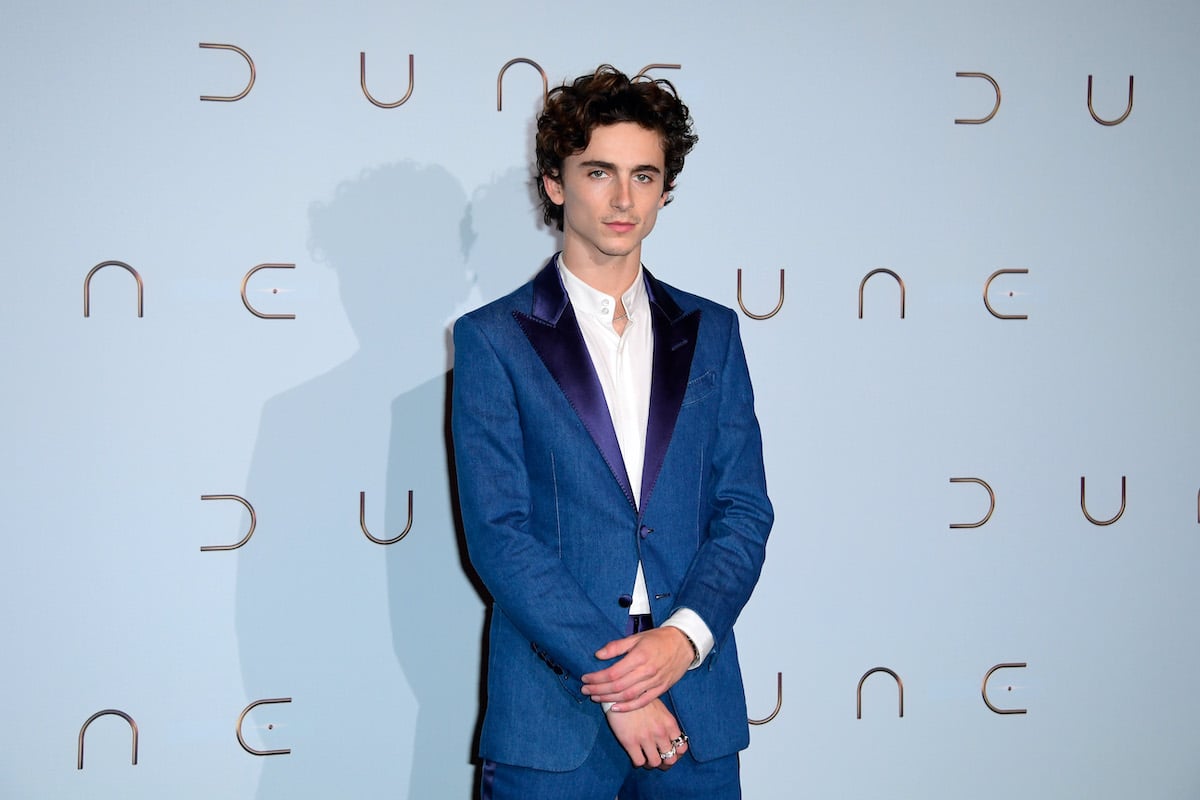 Today we'll be covering a tiny, fascinating detail that went into making the movie as poignant as it is.
Framing a scene with music
A score is one of the most effective tools a film has; good song choice can be the difference between a scene being a laugh riot and a tearjerker, good songs can live throughout history like the scores of Star Wars or Indiana Jones.
And for Call Me By Your Name, its score is one of its biggest strengths; decorated with songs with such ambiance and emotion that you can really feel yourself lurking in the background of each scene as if the film is a private performance intended for your eyes only.
What many fans of the film may be unaware of, though, is just how much the actors were experiencing the emotion of the score alongside the viewer.
Timothée Chalamet plugs into the mood
While the romance of the film is charming and heart-warming, it, unfortunately, comes to a bittersweet end as every summer must.
As Oliver moves on to a new town with a new partner, Elio is left back at home to absorb the impact of everything he has just experienced while surrounded by the backdrop of his summertime bout of passion with Oliver.
In one of the most emotionally draining (and final) scenes, Elio stares somberly into the camera, reminiscing on his short-lived love while the emotional masterpiece, "Visions of Gideon" by Sufjan Stevens, plays in the background.
It's impossible to deny the raw emotion on display by Chalamet in this scene, but you may be surprised to learn that he was actually listening to the exact same song while that scene was being filmed.
Determined to get as tuned into the emotion intended for the scene, BuzzFeed's list of Bizarre Movie Facts elaborates that Timothée Chalamet confirmed via DVD commentary that he actually wore a wireless earpiece with Visions of Gideon synced up with the film so that Elio could portray complimentary emotions to the tone of the song.
With some simple post-production editing, the earpiece is suddenly completely invisible and you have no way of knowing that Elio is listening to the same song at the same time as you.
The wonderful music of Call Me By Your Name
As stated earlier, Call Me By Your Name is a film with absolutely fantastic sound design and song choices, elevating every scene to its highest possible form. While high praise of course also belongs to the writing, acting, and cinematography, it's hard to imagine Call Me By Your Name being as iconic as it is without its flagship soundtrack.
With a long list of collaborators such as The Psychedelic Furs, Joe Esposito, and even the compositions Johann Sebastian Bach, the film's soundtrack was met with universal praise and acclaim.
Circling back to Sufjan Stevens, the soundtrack also contains a remix of his song "Futile Devices", and another original song created as the main theme of the film, "Mystery of Love." 
The latter song was so celebrated that it was actually nominated for a Grammy, and while it may not have won, it's undeniable that Call Me By Your Name has a spot in many people's hearts as one of the greatest films of our day, with one of the greatest soundtracks around.