Tina Fey Had to Fight For Cady Heron's Oversized Pink Polo In 'Mean Girls'
Mean Girls was many things as a film: equal parts hilarious and trendsetting. One area in which the popular cult classic had a major impact was in the fashion world. Legions of young people adored the film, and because of this, they copied many of the clothing trends they saw in the film.
There's one scene in the film that stands out for fashion reasons, but it wasn't one many kids were mimicking. It involved Lindsay Lohan's character and a rather large pink polo shirt. Let's take a look back at that scene and why Tina Fey, the film's writer, fought so fiercely to make sure the polo Lohan wore was very big.
The famous 'Mean Girls' scene with Cady Heron's oversized pink polo
At the beginning of Mean Girls, Cady Heron is a fish out of water, unaccustomed to the trials and tribulations of high school. When it comes to dating or even making friends, she couldn't be more clueless. It's part of what makes her later transition all the more compelling within the film.
Early on, Cady's fashion sense reflects this lack of ability to fit in. According to Insider, in one famous scene, she wears her friend Damian's pink polo shirt. It's comically oversized, as Damian is much bigger than Cady. Unlike the other members of the peer group she aspires to join (known as the "Plastics"), she looks somewhat foolish.
She borrows it from Damian in order to have something pink to wear when sitting with the uber-popular girls' group. It's an attempt to align her look with theirs.
The shirt being oversized wasn't a mistake or an oversight – it was intentional. One person instrumental to the film's success made sure it appeared as it did in the final film.
Tina Fey had to fight for Cady's oversized polo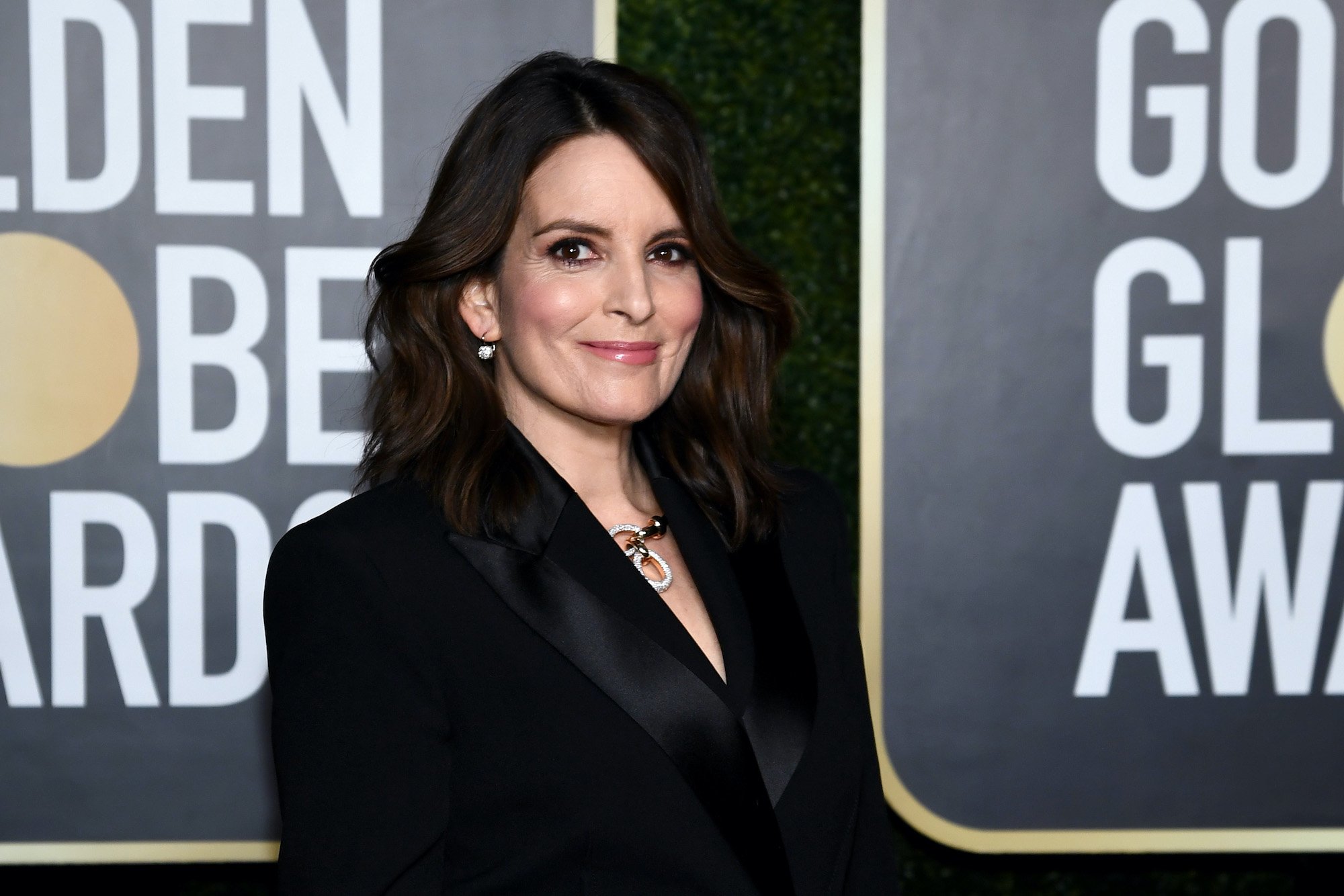 In an interview with Nylon, costume designer Mary Jane Fort said that Fey fought hard for the inclusion of the oversized pink polo. She wanted it to really look like it was Damian's shirt, and the best way to do this was to make it appear as big as possible on Lohan.
Fort recalled, "I think it was when Cady wears the pink polo shirt, we first thought maybe it shouldn't be that oversized for a petite girl, but Tina said 'No, no it should really look like she's in Damian's shirt.'"
It's a perfect encapsulation of the character; Cady is technically fitting in by wearing pink, but doing so without actually conforming to the Plastics' standards for what constitutes an appropriate outfit.
'Mean Girls' was quite influential in the fashion world
Beyond being a hilarious film, Mean Girls had a real impact on fashion, particularly for teenage women. For example, the outfits worn by the Plastics helped inspire many young women's Halloween costumes for over ten years. Country Living released a piece with multiple ideas on Mean Girls-centric costumes you could try out, dressing up as everyone from Regina to Damian.
Fashion also played a major role in the film itself. Mean Girls may have been a comedy, but it was also a statement on the social dynamics of high school. Clothes and outfits play a big part of defining where people fit in terms of their social class.
The examples of how fashion impacted the film are endless: think of Regina, the former leader of the Plastics, failing to fit into her clothes after Cady essentially forced her to gain weight.
The pink polo is just one example of how each character's wardrobe informed the audience what they were going through at the moment. The costume design in the film helped drive the plot forward.