Tina Fey Says This Is the One Thing She Will Never Do in a Movie
Tina Fey, of 'Saturday Night Live' fame, says there's one thing she won't do as an actor when she appears in movies, and it may surprise you.
Actor and writer Tina Fey joined Conan O'Brien on his hit podcast Conan O'Brien Needs a Friend in October. The fellow comedians discussed Fey's former NBC show 30 Rock, the currently-running Mean Girls Broadway show, memories from writing on Saturday Night Live, and finally, the art of acting itself.
Fey started her career in television on Saturday Night Live, eventually becoming the sketch series' first female head writer, as well as a "Weekend Update" anchor. Fey went on to start her own show on NBC about the trials and tribulations of being a late-night comedy show writer titled 30 Rock. She also wrote the iconic teen movie Mean Girls, and starred in the films Date Night, Sisters, and Wine Country.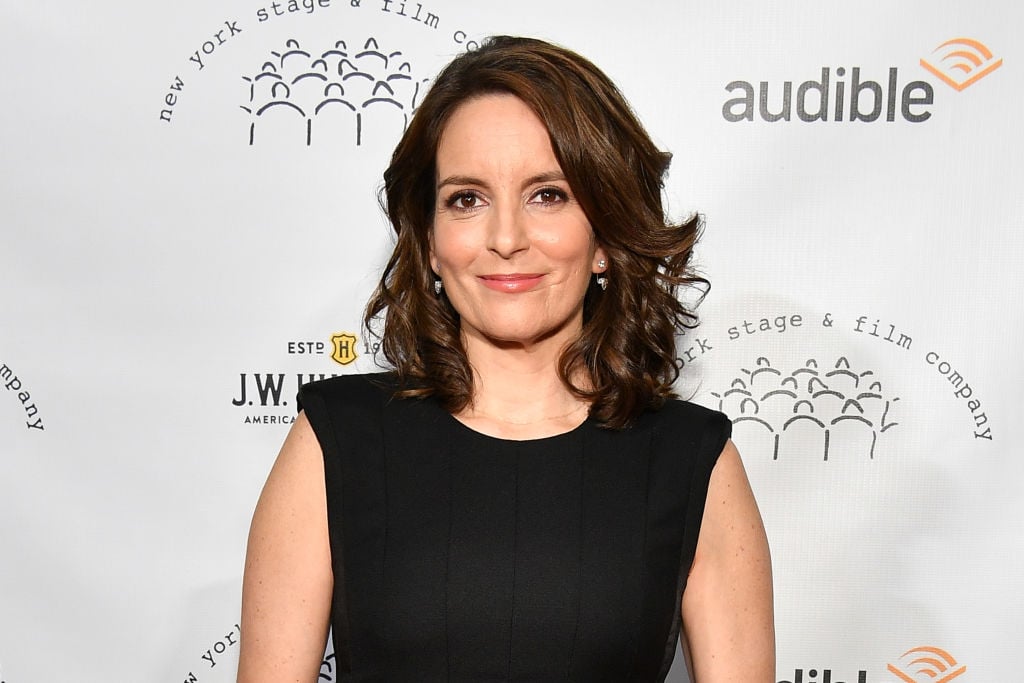 Fey clearly has a ton of experience on film and television sets. She has acted and improvised all over the entertainment industry. However, the SNL star confessed to O'Brien she has certain limitations in terms of what she will do as an actor.
The former Sarah Palin impersonator said she's 'limited' in acting
"Acting is embarrassing, it's just so embarrassing," Fey said on the podcast. But there's one thing that's more humiliating for Fey than all the rest of the things one might be asked to do on camera.
Ever one for self-awareness, Fey said she knows her own acting constraints.
"I'm very limited as an actor," she admitted on O'Brien's podcast. It's not about the commitment–that part she enjoys, and does well at, with her long background in improv and sketch.
"I don't mind … trying," she said. "Some comedy people do."
So where does Fey draw the line? When the scene gets sensual.
"For me the boundary … the one thing I can't do," Fey told O'Brien, "I would never be able to — believe me no one's asking – but … I won't do like a sex scene … that's the one thing."
Tina Fey's issue with sex scenes in movies has nothing to do with her husband and kids
The 30 Rock showrunner went on to explain why it was never going to happen. It's not a family values issue; it actually goes back to her days on the improv stage.
"The comedy person part of me can remember … in improv … an older generation of improv where people would sometimes try to pimp you into something like that on stage just to be a jerk." Fey explained that she just doesn't trust it, even on film sets when the lines are scripted.
"I have the like, 'nope you're not going to trick me,'" she said. "That's the boundary … I'm not going to simulate intercourse in a movie."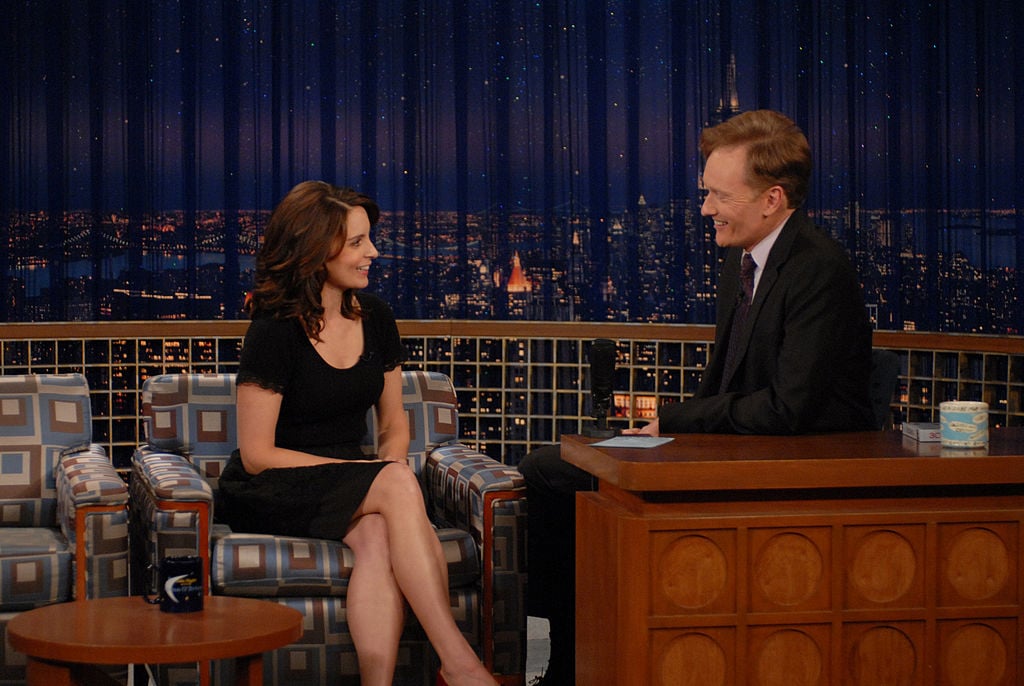 Fey took another opportunity to poke fun at herself, saying sarcastically "no matter how many people call!"
Conan O'Brien agreed, saying it's indeed very awkward to film sex in front of a crew of 50 people or so.
"People wanna go to lunch," he said.
Tina Fey appears in Amazon Prime's anthology series Modern Love, which is based on the popular New York Times column and subsequent podcast. Fey plays the wife of an actor, who is played by John Slattery. The couple, of course, does not have any sex scenes. We applaud Tina Fey for setting boundaries and sticking to them.