Tina Fey Voices a Soul Named '22' in Disney and Pixar's Upcoming Release
What are you passionate about? In Disney and Pixar's upcoming animated release, the characters discover what makes them unique. That includes a blue-green soul named 22, voiced by Mean Girls' Tina Fey. Who is in the cast of Soul? Who is Tina Fey's character? Here's what we know about Disney and Pixar's upcoming release.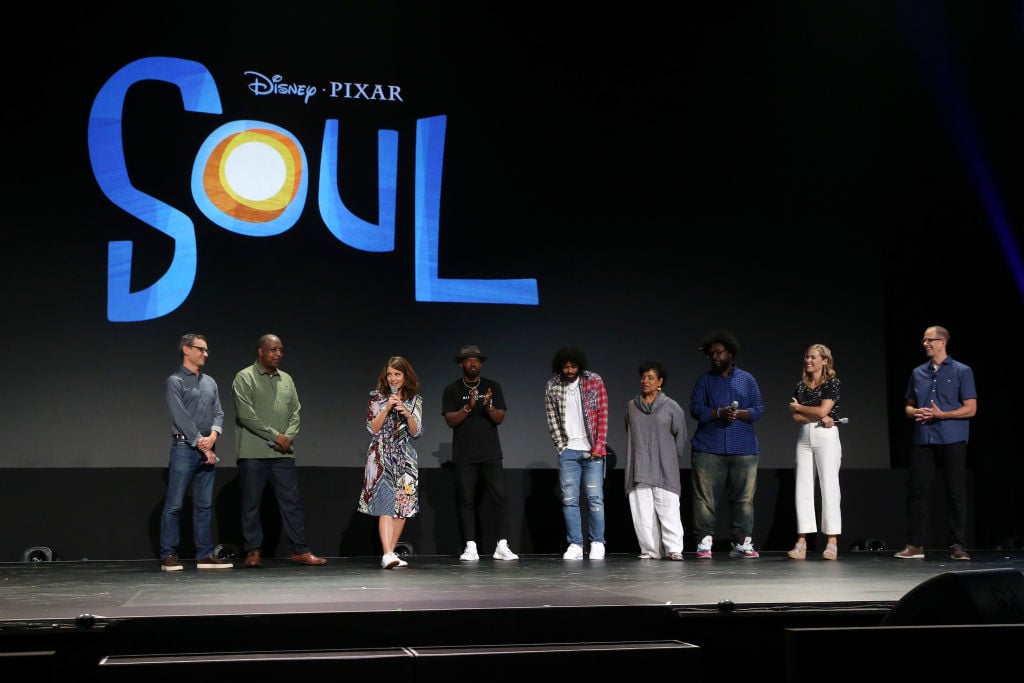 Disney and Pixar has another movie set for its debut, the music-filled animated film, 'Soul'
Everybody has a soul. For jazz musician and teacher Joe Gardner, his soul is filled with music. When he falls down a pothole and wakes up as his "soul," he has to figure out how to get back to his life as a human, and learn a little more about himself along the way. 
Although some drew comparisons between Soul and other Pixar movies like Inside Out and Coco, the writers behind the upcoming film promise to bring a new and exciting story to the world of Disney and Pixar.
"We went in a completely different direction than any of the other films that Pete [Doctor has] done," Kemp Powers, a writer and co-director on Pixar's Soul, said during an interview with Entertainment Weekly. "It's hard to contain our enthusiasm over how much people are going to be surprised by what they see."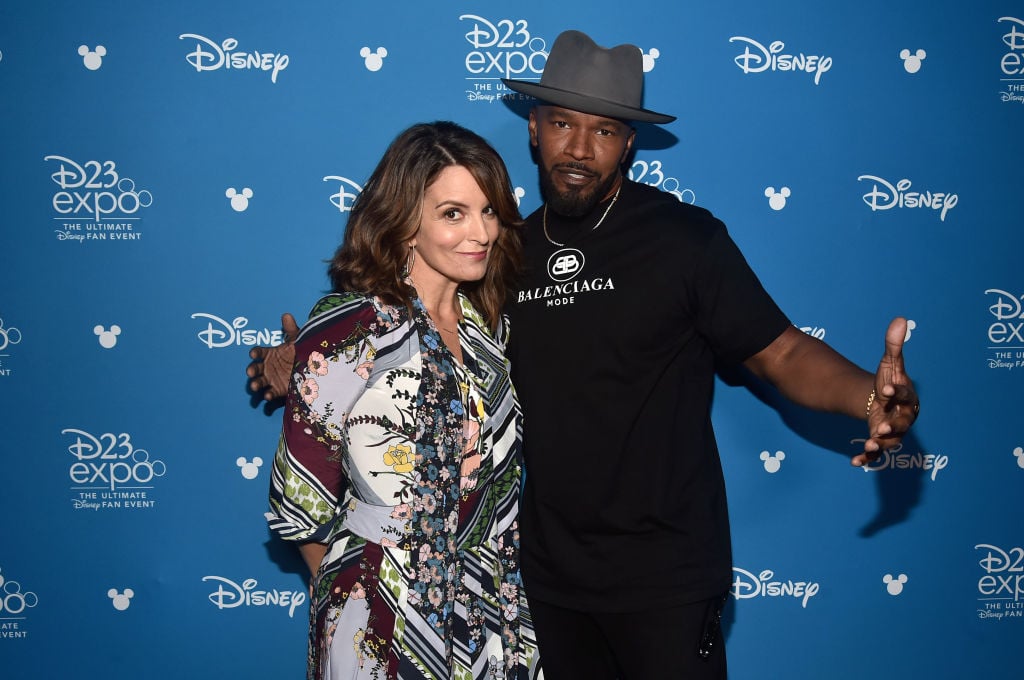 Comedian Tina Fey stars in this animated movie
She's a greenish-blue soul just looking for a fun time. The soul, named 22, meets Joe Gardner after his untimely fall down the pothole. Together, they embark on a journey were Joe explains all of the best parts of life to this new character. There's pizza, there's music, and there are so many things that make each soul unique. 
It's unclear what will happen to 22 and Joe after that, but some fans are just excited to see Tina Fey work with Disney and Pixar. She is joined by Jamie Foxx, who voices the main character named Joe. Previous comedians featured in animated movies include Amy Poehler, who voiced Joy in Inside Out and Ty Burell who voiced Bailey in Finding Dory.
"You know, it's all boring and dull. Who cares? It's all stupid." Tina Fey said, who voices 22. The actress reportedly contributed "a little bit of writing" for the character in the script, according to Entertainment Weekly. Fans will just have to wait and see what, exactly, that writing is.
When does 'Soul' premiere? 
Soul was scheduled to premiere during June 2020. Due to the coronavirus (COVID-19) pandemic, some predict that the Walt Disney Company will postpone its cinematic debut, as it did Black Widow and Mulan. 
Disney could also potentially have this movie debut on its streaming platform, as it did films Lady and the Tramp and Stargirl. Pixar's March 2020 release, Onward, has been made available on Disney's subscription service, Disney+. The company also released Frozen II on Disney+ ahead of schedule, as a result of the pandemic. Presumably, more information regarding Soul will be announced in the coming months.
Until then, other movies by Pixar, including The Incredibles, Finding Nemo, and Toy Story are available on Disney's streaming platform. To learn more about Disney+ and to subscribe, visit their website.