Why Tina Fey Calls 'Unbreakable Kimmy Schmidt' Interactive Special 'a Nerd's Dream'
Actor, writer, and producer Tina Fey has been in the news lately for her past work. In a new conversation, she talks about her latest project, the interactive special Unbreakable Kimmy Schmidt: Kimmy vs. the Reverend, and what made it so much fun to work on.
Tina Fey created 'Unbreakable Kimmy Schmidt'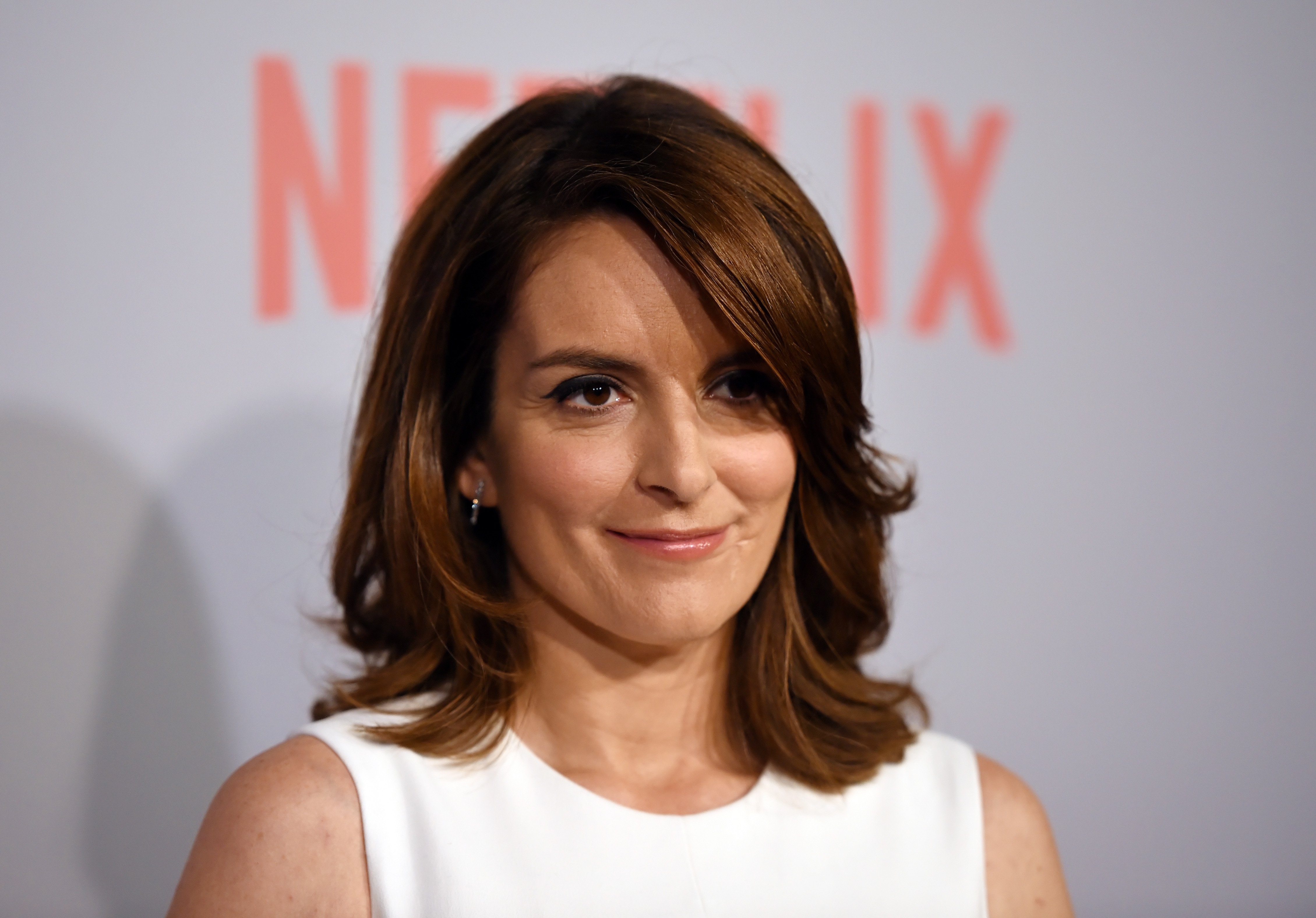 Fey is well-known for her work in front of and behind the camera. After serving as the head writer for NBC's Saturday Night Live, she created her own show for the network, 30 Rock, in which she also starred. When the sitcom came to a close, she moved on to Netflix with Unbreakable Kimmy Schmidt.
The series aired for four seasons on the streaming service. It came to an end in 2019, with the second half of the episodes dropping in January. But months later, an interactive special, in the vein of Black Mirror's Bandersnatch, was officially announced. It was released on Netflix in May 2020.
'Kimmy vs. the Reverend' was almost a movie
Now, Fey and co-creator Robert Carlock are speaking more about the special. In Netflix's Unbreakable Kimmy Schmidt: A Conversation with the Stars and Creators for the Paley Center's Paley Front Row series, Carlock explained that their initial plan was to make a movie following the show's end.
Carlock said that Netflix came to them with the idea to use the Branch Manager tech for Kimmy Schmidt while still filming the series. This helped shape their plan. "We did hold off on a couple things where we thought, 'Oh, we don't want to end the series with Kimmy dwelling on the past, or with Kimmy having romantic success.' It didn't feel like what the series was."
What made the special unique
Kimmy vs. the Reverend was a chance to tell a story in a different format, with viewers making choices and experiencing something new every time. Moderator Damian Holbrook asked Fey whether given the sheer amount of content they had to create if it was "a writer's dream" to put even more jokes in such a "joke-heavy show."
"Yeah, it was great because you could spread [the jokes] out over different versions of things. And you could try jokes that normally you'd be like, 'Is this too crazy?' But you could try it in a dead-end [scenario] so that it doesn't mess up the end or it doesn't compromise the character too much," she said, adding, "It was a nerd's dream."
She has come under fire for 'Unbreakable Kimmy Schmidt' episodes
One subject that wasn't broached during the conversation was how Fey has been in the spotlight lately. After pulling episodes of 30 Rock that feature Blackface, fans chimed in to state that she may also want to consider taking a look at Unbreakable Kimmy Schmidt's racial insensitivity.
"Remember how Unbreakable Kimmy Schmidt dedicated a whole episode to the backlash the show got about how it portrays race," wrote a Twitter user. Specific examples from the series include white actor Jane Krakowski's character being Native American and the episode in which Titus dresses up as a geisha and dons yellowface.
Fey on balancing the tone of the show
Speaking of topics that can be difficult to broach, Fey did address the comedy's dark subject matter. This is a show about a woman who was kept in a bunker and sexually assaulted for many years coming to grips with that fact, which is somehow all presented in a light-hearted way.
"This series was always an experiment with tone, and could we joke about these things at all," said Fey. "Can we make entertainment at all out of such a dark topic? And the push and pull of the full-tilt silliness and then trying to sneak up on you with the more raw darkness has always been the most thrilling part of the project for me."