Tina Fey's Story About Saving a Man's Life Is So Bizarre, But True
Tina Fey is a real-life hero. During an appearance on The Tonight Show Starring Jimmy Fallon, Fey shared the details of how she saved a man's life in a roundabout way. The 30 Rock star's story begins with, as all things 2020, the coronavirus (COVID-19) pandemic.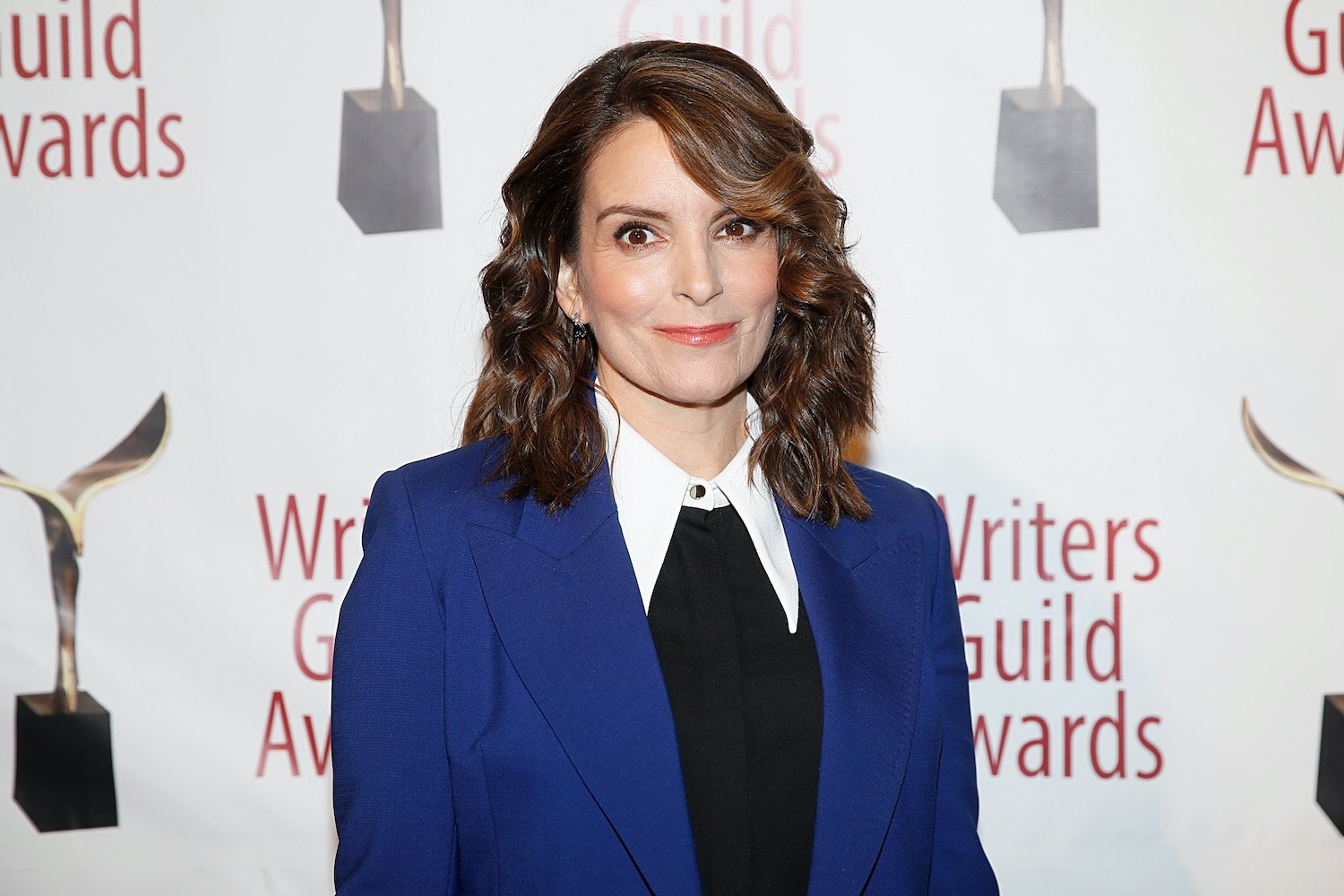 Tina Fey saved a man's life
On the Dec. 16 episode of The Tonight Show Starring Jimmy Fallon, Fey discussed how during the pandemic lockdown, they stayed inside their New York City apartment. It got to the point, she said, where their children were never getting outside.
It prompted Fey and her husband Jeff Richmond to rent a house outside the city with a yard and a view of the Hudson River. Their first day there, something strange happened.
"The first morning that we were there, I was standing outside … with my coffee, and I just hear something going, 'help,'" Fey recalled, wondering, "Is that 'help' or a bird? … Is that a person saying, 'Help'?"
She called on one of her daughters for a second opinion and when they couldn't sort it out, she had her husband come and give a listen. When they couldn't identify what exactly it was, they worried it might be someone who was calling for help in the distance, so they called the police.
"The cops take off and then we found out a couple of hours later that it was a guy who flipped a kayak in the Hudson and was floating, no oar," Fey shared. "They found him like a mile north in the river." 
"I saved a man's life!" she said, adding, "He doesn't know that it was us."
She wasn't impressed with anyone choosing to kayak in the Hudson River, however. "Isn't that crazy? Also, never kayak! Why? In the Hudson? That's not like a stream. It's like a rat toilet!," she said.
Tina Fey made an exciting first-time purchase during the pandemic
That wasn't the only exciting thing to happen to Fey during the pandemic — she bought her first car! Fey joked about always relying on public transportation so, although she has a driver's license, she never owned her own car.
Fey's successful career can afford her a luxury car, but she decided to keep it bland and basic — buying a white Subaru Forester.
"I got my first car during quarantine," she shared, saying that she wanted to "have some agency." She decided that, rather than her husband's suggestion of a "fun car," like a Mini Cooper, Jeep, or BMW, she went with a reliable Forester.
"No, I know what I want," she said, pleased. "And it's a white Subaru Forester. It's so basic."
"I want a car that looks like a medical sneaker," she said of her basic white car, which her 15-year-old daughter called a "Karen car." Fey ran with the name, saying, "I'm naming her Karen… No one in the family finds it humorous that I named the car."
In honor of Fey starring in the new Pixar film Soul, she played a game with Fallon where they buzzed in after seeing one second of a Pixar movie to see who could correctly name the film.