Tina Knowles-Lawson Prepared For Her New Lifetime Movie Starring Michelle Williams With Some Help From Beyoncé's Daughter Blue Ivy
Tina Knowles-Lawson starred alongside Michelle Williams in the new Lifetime movie 'Wrath: A Seven Deadly Sins Story.' She admitted that her granddaughter, Blue Ivy Carter, helped her prepare for the role.
Beyoncé's mother Tina Knowles-Lawson has done many things in the world of pop culture over the years. In 2022, she took on a new journey as an actor, starring in the Lifetime movie Wrath: A Seven Deadly Sins story alongside former Destiny's Child member Michelle Williams. But Knowles-Lawson needed as much help as she could get before she made her on-camera debut.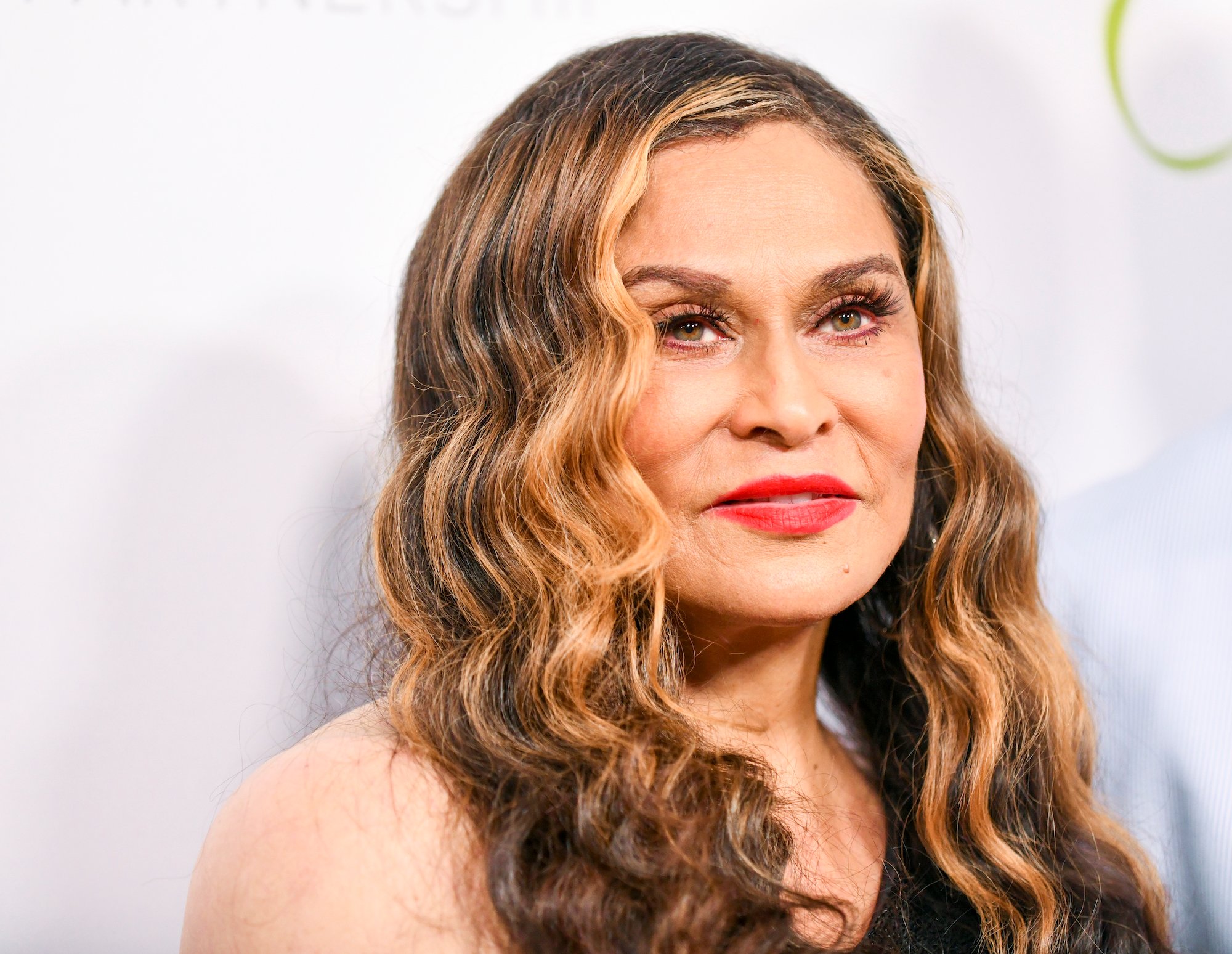 Tina Knowles-Lawson stars in the new Lifetime movie 'Wrath: A Seven Deadly Sins Story'
Wrath: A Seven Deadly Sins Story tells the story of Chastity, a woman who turns to her mother Sarah for help as she navigates a difficult relationship. Chastity is played by Michelle Williams, while her mother is played by Knowles-Lawson.
The movie marked the first time that Knowles-Lawson has appeared in an on-screen role, and only her second acting role ever: she voiced a character on the 2022 Disney+ show The Proud Family: Louder and Prouder.
"I was scared to death, but it was a great experience," Knowles-Lawson said honestly of the experience in an interview on The Tamron Hall Show. "I can cross it off my bucket list."
Knowles-Lawson admitted that Williams, who has been like a daughter to her for years, helped her calm her nerves before work every day. "She made me a lot more comfortable, because I've had those kinds of conversations with her in real life," she said. "Once I got there and got into it, it was a lot easier than I thought, but I had a lot of nerves going in."
Tina Knowles-Lawson's granddaughter Blue Ivy Carter helped her prepare for 'Wrath: A Seven Deadly Sins Story'
Still, Knowles-Lawson was nervous before she first showed up to set, but she didn't have anyone readily available to help her run through her lines. As a result, she turned to none other than her granddaughter, Blue Ivy Carter.
"Nobody was available to help me [prepare]," Knowles-Lawson said. "So I'm like, 'Who am I going to get to help me?' and so Blue Ivy actually was the only person available that could help me learn my lines."
But Blue Ivy turned out to be a harsh critic and strict teacher, not allowing Knowles-Lawson to ad-lib even the smallest tweaks to the script. At one point, she expressed her frustration with her grandmother.
"'Grandma, I don't know if this is for you,' because I couldn't [get the lines]," Knowles-Lawson recalled. "She told me that several times. I was like, 'Thank you, Blue, for making me really insecure. But she wanted me to get the lines perfect."
Tina Knowles-Lawson helped Michelle Williams go to therapy
Michelle Williams has been an outspoken advocate for mental health. But Knowles-Lawson admitted that for many years, she wasn't aware of Williams' personal struggles.
"Michelle is one of the funniest people that I know, and shew as always the life of the party with us and keeping us laughing," she recalled. "What I didn't know through all those years, unfortunately, is that she suffered from anxiety, and nobody knew. She didn't share that with us. And when she finally did, I talked to her about going to therapy, and shew as like, 'Black people go to therapy?' And I'm like 'Absolutely,' and I encouraged that."
Now, Knowles-Lawson looks at Williams the same way she does her own daughters. "I couldn't be more proud of her."