What Is Tina Turner's Net Worth?
Tina Turner is known as the Queen of Rock 'n' Roll, but her road to success has not been easy. Over the years, the legend has gotten candid about the abuse she experienced at the hands of her ex-husband and musical partner, Ike Turner.
Much of her life story has been chronicled in the stunning 1993 drama, What's Love Got To Do With It? starring Angela Bassett and Laurence Fishburne.
Now, HBO is set to present a new film about Turner's life.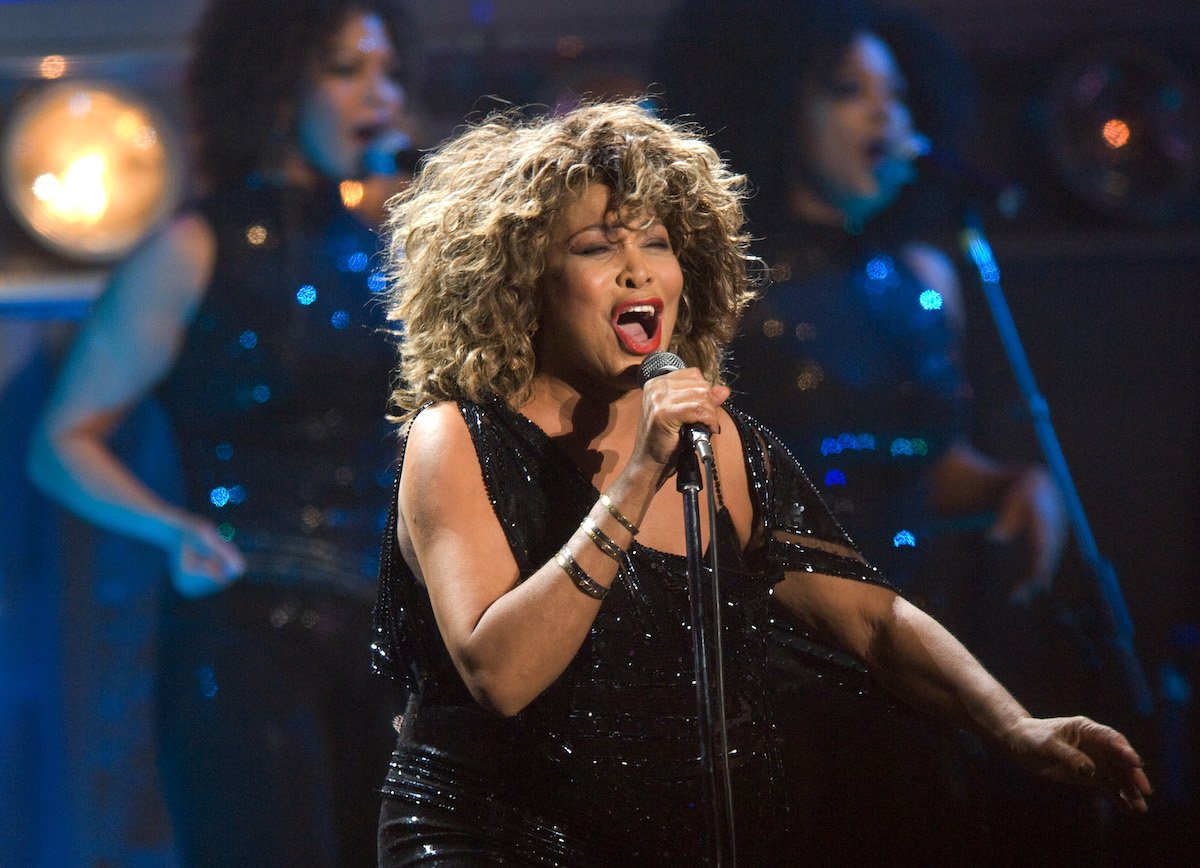 RELATED: Tina Turner Always Wears This 1 Thing
Tina Turner's age
Born Anna Mae Bullock on November 26, 1939, in Nutbush, Tennesse, Turner is now 81 years old. As a child and later a teenager, Turner picked cotton and later worked as a domestic worker. She also worked as a nurse's aide after graduating from high school.
Everything changed for the musical legend when she caught the attention of Ike Turner in a St. Louis nightclub and began singing in his band. In 1960, the pair released their single "A Fool in Love", and Ike created the Ike & Tina Turner Revue which would catapult them into mainstream success from the mid-1960s to the mid-1970s.
Still, Turner would become a legend on her own in the 1980s when she released her solo album, Private Dancer, which was certified 5× Platinum in the United States.
RELATED: Tina Turner Was Asked To Star In 'The Color Purple' But She Declined — Here's Why
Will Tina Turner ever perform again?
Turner no longer performs. She performed her last ever concert in 2008 when she wrapped her tour, Tina!: 50th Anniversary Tour. However, the "Proud Mary" singer has not disappeared from the spotlight.
In 2018, she released her autobiography, Tina Turner: My Love Story. She also has a Broadway musical in her name, the Tony-Award nominated, Tina: The Tina Turner Musical starring Adrienne Warren.
Turner has been candid about the trials in her life which came to life in What's Love Got To Do With It? In March 2021, HBO is also set to release their documentary Tina, which is being called "a revealing and intimate look at the life and career of musical icon Tina Turner, charting her improbable rise to early fame, her personal and professional struggles throughout her life and her even more improbable resurgence as a global phenomenon in the 1980s."
RELATED: Tina Turner Explains Why She Doesn't Hate Her Abusive Ex-Husband, Ike Turner
Tina Turner's net worth
When Turner left her abusive marriage to Ike Turner in 1976, the only thing she had left was her name and talent. For years, she rebuilt her career and her fiances in Las Vegas, where she performed in cabaret clubs and appearing on television variety shows. 
In 1983, at the age of 44, Turner debuted her album Private Dancer, making her an international rock star, something she had worked toward for years, and she's never looked back.
According to Celebrity Net Worth, the singer is now worth $250 million, every single penny has been earned painstanly after rebuilding the career others tried to take from her.