Tinsley Mortimer Slammed and Accused of Leaking Photos by 'RHONY' Ex-Boyfriend Harry Dubin
Harry Dubin believes that Real Housewives of New York star Tinsley Mortimer may have been the one who leaked that infamous Ramona Singer photo. In season 11 of RHONY, an image surfaced of Dubin and Singer making out, much to the disappointment of Sonja Morgan. With the drama heating up in season 12, here is everything Dubin had to say about his relationship with Singer all while slamming Mortimer for being "no fun."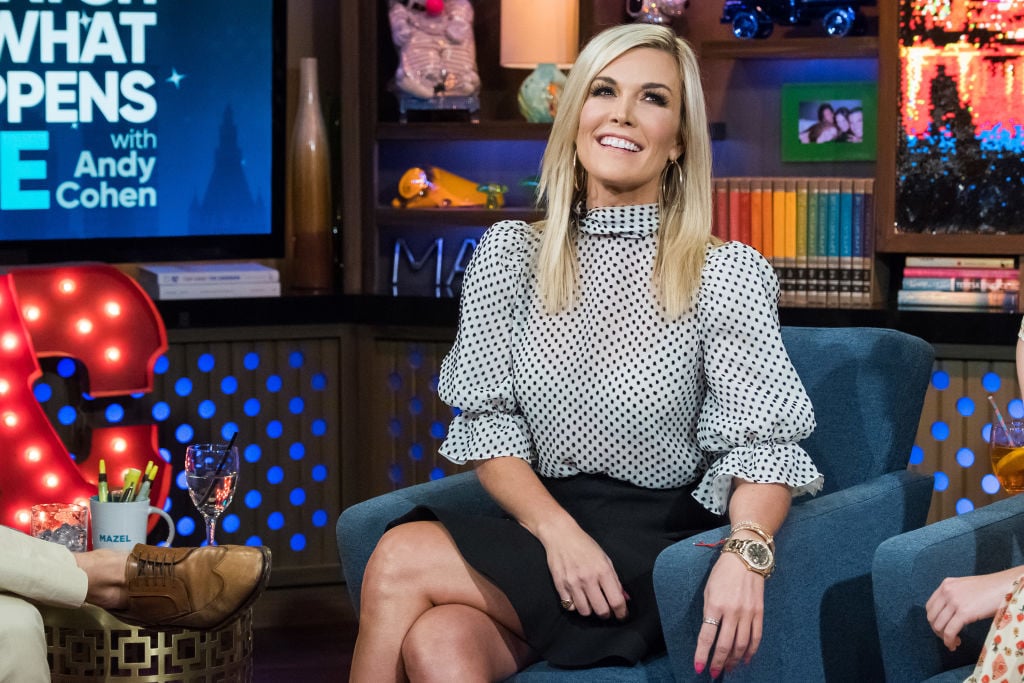 Did Tinsley Mortimer leak Dubin's controversial photo
Dubin has an interesting history with the cast of the Real Housewives of New York. Not only was he married to Aviva Drescher, but he also enjoyed an up and down romance with Sonja Morgan.
He went on to have a fling with Luann de Lesseps and is even good friends with her former husband, Tom D'Agostino. As if that is not enough, Drescher recently claimed that Dubin once had sex with Kelly Bensimon.
But one of his best claims to fame was the leaked photo that showed him and Ramona Singer getting hot and heavy. As RHONY fans will recall, Morgan completely lost it when she saw the photo during the cast trip to Miami.
Morgan quickly blamed Mortimer for leaking the image, something that has been a common practice among the RHONY stars. Turns out, she may have been responsible for the leak after all.
Dubin opens up about his relationship with Ramona Singer
During an interview on Behind the Velvet Rope with David Yontef, Dubin opened up about his relationships with the women on RHONY. According to Reality Tea, Dubin started by assuring listeners that he is good friends with the entire cast.
Considering how Dubin seemingly appears in every season, that is probably not far from the truth.
As far as his relationship with Singer goes, Dubin confirmed that they are still close. Not only did Dubin and Singer get together a few nights before the interview, but he also complimented her for having "a really great heart."
"She has a really great heart. I like her a lot. She is a great mother. She was a great wife. She's a good friend to all of her friends," he shared.
At that point, Dubin admitted that he has kissed Singer. While he says things did not go beyond a few smooches, he believes Mortimer is the person who took the photo in the first place.
How did Dubin and Sonja Morgan meet?
In the same interview, Dubin revealed that he first met Morgan during a stay in Washington DC when they were young. He claims that he met her at a club and barely managed to get her first name before she told him the name of her hotel.
Dubin eventually tracked down Morgan and asked her out to a jazz bar. After enjoying a few drinks, the pair went to Morgan's room where things heat up.
"It was great. To this day I tell her that," he revealed.
Morgan was based out of New York at the time and would go down to visit Dubin until he tied the knot. Although many years have passed since they first met, Dubin still considers Morgan one of his closest friends.
Dubin slams Tinsley Mortimer for starting drama
Although Dubin had plenty of good things to say about Singer, but he took a harsh stance against Mortimer. After Yontef heaped praises on the RHONY star, Dubin assured the host that Mortimer is "not fun at all" and said that she has "no brain cells."
Dubin went on to bash Mortimer for stirring up drama when he was hanging out with Kelly Bensimon in Florida. He complimented Bensimon for her hospitality before adding that there was "a lot of drama with Tinsley."
"Tinsley creates her own drama. She is just a trainwreck. I like her, but she's a trainwreck," he noted.
When it comes to the photo of Dubin and Singer, he revealed that it was taken when they were in a nightclub. Dubin did not come out and say that Mortimer leaked the image, but his comments definitely raise suspicions.
Catch Tinsley Mortimer and all of Harry Dubin's exes when new episodes of the Real Housewives of New York air Thursday nights on Bravo.