Tish Cyrus on Managing Miley Cyrus Beyond Child Stardom: 'It is Such a Recipe For Disaster'
Before she devoted her time to important causes and her music career, Miley Cyrus was an actor on TV. And like many child stars, she was managed by her mother, Tish Cyrus. But unlike many parent-child working relationships, theirs has stood the test of time. Here's their secret.
Miley Cyrus grew up in the spotlight
Because her dad, Billy Ray Cyrus, is a country music star, Miley made appearances alongside him when she was little. But it wasn't until the Disney Channel show Hannah Montana debuted that she truly got a taste of fame. Miley starred in the series opposite her dad for four seasons, until 2011.
At just 17 years old, Miley left the network a superstar. She began to release albums while also starring in films such as The Last Song and So Undercover. She made a lot of waves for her rebellious image, specifically during her Bangerz era. Today, Miley is best known for her music, but many still think of her as the child star from Hannah Montana.
Her mom, Tish Cyrus, is her manager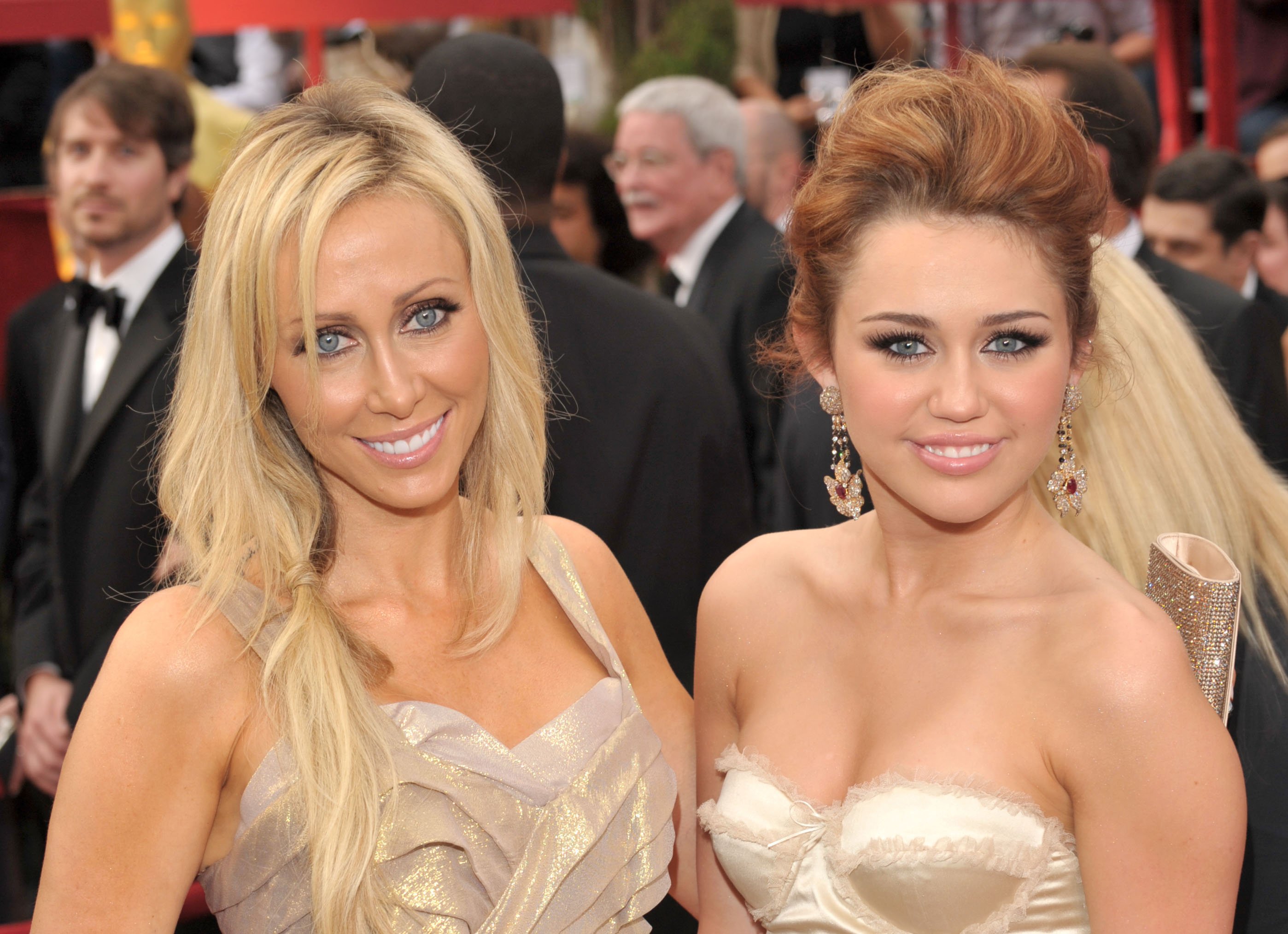 On the podcast Chicks in the Office, Tish revealed how she began managing her daughter. "I just was kind of thrown into that when we moved [to Los Angles] for Miley to do Hannah Montana. I managed her by myself for quite some time," she added. Today, Tish and Adam Leber co-manage Miley. Tish also co-manages Miley's younger sister, Noah Cyrus.
"I think 'momager' kind of gets a bad name," continued Tish. "Yes, I'm their mom, but I manage them. I'm their manager, along with a team. And I love it," she said. But there are downsides. "It's a lot of pressure, just because I don't want to make mistakes knowing that I'm also her mom. Somehow it's worked out really well for us."
Tish on Miley's 'wild' years
Tish admits they would argue when Miley was a teenager. "There were times where we would be on tour, and I'd have to ground Miley," she said. She'd be like, 'You're fired!" And I'm like, 'You're not 18!' It was a whole thing." But today, she says they're "so close" and that Miley "respects [her] so much."
"Everyone thinks Miley is like this wild thing," said Tish. "She grew up in the public [eye], there were those times where she was pushing the boundaries, and we were arguing. I was punishing her and jumping gates — you know, just being full mama bear. But I think she always knew I did those things because I loved her."
Why she has an advantage over other 'momagers'
Tish takes a "mom first" approach to managing. And she explained why that's easy for her to do, unlike for other parents in Hollywood. "I see it go really bad for the most part," she said. "I think that happens in most of the cases, you're depending on your kid to make money to survive in Los Angeles, to pay the bills…it is such a recipe for disaster."
Tish continues. "For me, I wasn't dependent on that because Billy Ray was so successful…So really being able to manage them but not need it to survive or need it financially was a huge difference. I think that's probably what made it work the best. Because I could still be their mom and ground them."