'Titanic': James Cameron Did Not Want To Cast Kate Winslet as Rose
Titanic premiered in 1997 and was directed by James Cameron. The film is based on the real-life sinking of the RMS Titanic but follows two fictional characters as they fall in love after meeting on the ship.
In Titanic, Leonardo DiCaprio starred as Jack Dawson, and Kate Winslet starred as Rose DeWitt Bukater. Nowadays, it would be impossible to imagine other actors in the roles of Jack and Rose. However, Cameron was initially hesitant to cast Winslet as Rose.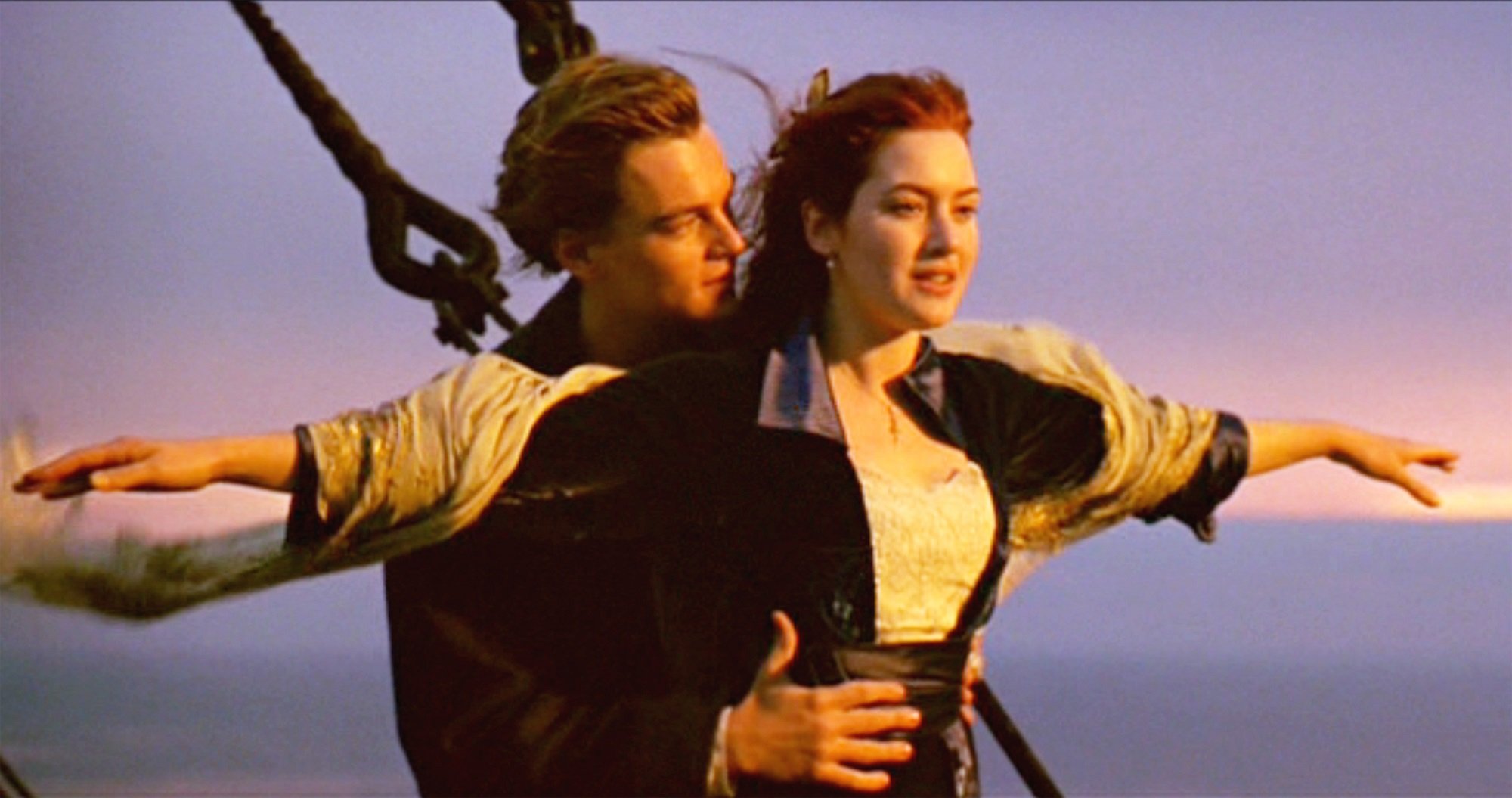 Kate Winslet knew she should be cast in 'Titanic'
After the movie premiered, Winslet sat down for an interview with Rolling Stone. In the interview, she revealed that she wanted the part of Rose from the moment she read the script.
"I closed the script, wept floods of tears and said, 'Right, I've absolutely got to be a part of this. No two ways about it,'" she said.
Winslet told her agent she wanted the role. After her agent started campaigning for Winslet to get the part, Winslet eventually asked for Cameron's number and called him herself.
"He was on the freeway, and he said, 'I'm going somewhere.' And I think he pulled over, and I said, 'I just have to do this, and you are really mad if you don't cast me,'" she told Rolling Stone.
James Cameron did not want to cast Kate Winslet in 'Titanic'
While Winslet knew she was destined to play Rose, Cameron did not feel the same. Before casting Winslet, the director considered Gwyneth Paltrow, Winona Ryder, Claire Danes, and Reese Witherspoon for the role of Rose.
In a 1997 article by Entertainment Weekly, it was revealed that casting director Mali Finn suggested DiCaprio and Winslet for the film's lead roles. When it came to Winslet, Cameron "was initially uncertain, and even after Winslet's test impressed him, he reserved judgment."
While Cameron resisted casting Winslet as Rose in Titanic, Winslet took matters into her own hands. In addition to constantly calling him, Entertainment Weekly reports that Winslet sent Cameron a rose "with a card signed 'From Your Rose.'"
The director liked Leonardo DiCaprio from the start
Eventually, Winslet's persistence won Cameron over and he was able to see that she was perfect for the role. While Cameron initially did not want to cast Winslet, he did think DiCaprio was right for Titanic. However, unlike Winslet, DiCaprio was not sold on the role of Jack.
"He read it once, then started goofing around, and I could never get him to focus on it again," Cameron told Entertainment Weekly. "But for one split second, a shaft of light came down from the heavens and lit up the forest."
Winslet also knew that DiCaprio would be the perfect Jack, and while the two were at the Cannes Film Festival, she tried to convince DiCaprio to star in Titanic.
"I was thinking, 'I'm going to persuade him to do this, because I'm not doing it without him, and that's all there is to it,'" Winslet told Rolling Stone.
As fans of Titanic know, both Winslet and DiCaprio were cast as Rose and Jack, and the rest is history.