TLC's 'CrazySexyCool' 25 Years Later: How the Group Sold 10 Million Records and Went Broke
Today, November 15, marks the 25th anniversary of the release of TLC's sophomore album, CrazySexyCool. The album went on to sell over 14 million copies worldwide and is lauded as one of the greatest albums of all time. It catapulted TLC to global fame, earning them Grammy Awards and extensive touring opportunities. Unfortunately, the album did not protect the group from financial hardships many artists succumb to in the music business. The group eventually filed for Chapter 11 bankruptcy, forcing them to restructure their business affairs.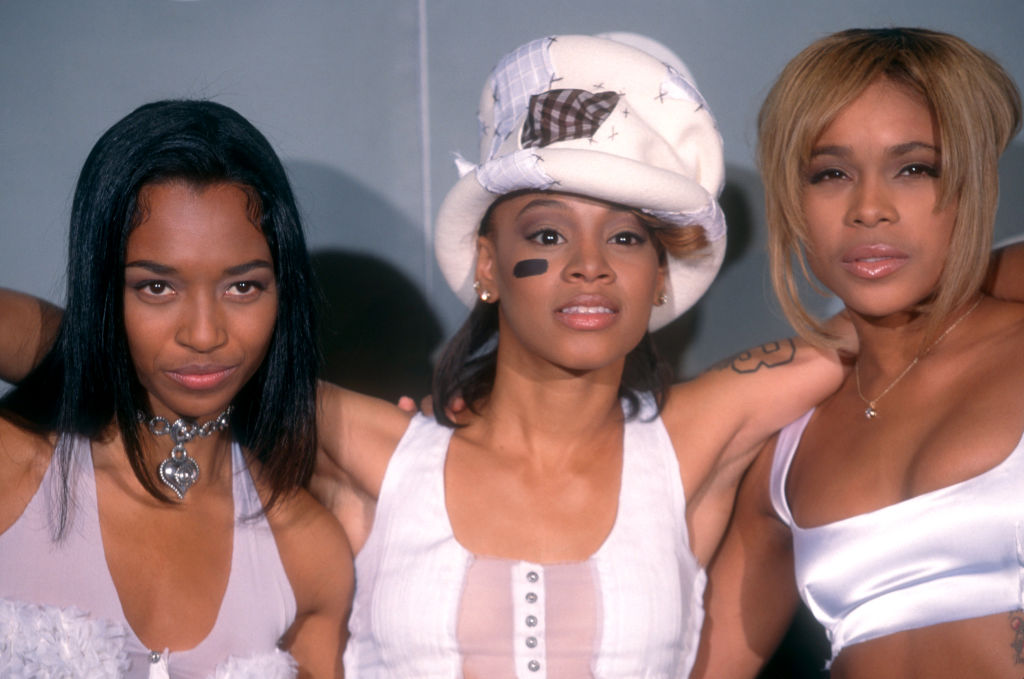 TLC releases sophomore album 'CrazySexyCool'
CrazySexyCool was released on November 15, 1994. Following the group's record deal, they released their debut album Ooooooohhh… On the TLC Tip in 1992, which was met with positive reviews and went double platinum. Fans and critics loved the originality of the three members: Tionne "T-Boz" Wakins, Rozonda "Chilli" Thomas, and Lisa "Left Eye" Lopes.
The group began working on the follow-up album but the recording process was interrupted and delayed several times due to personal struggles. Lisa "Left Eye" Lopes was involved in an unpredictable relationship with NFL star, Andre Rison, and she was simultaneously struggling with alcoholism. The album's recording lasted until two months prior to its release, with Lopes being forced to have less input due to being in treatment for her substance abuse issues.
TLC worked with producer Dallas Austin, who wrote and produced all of their songs on their debut album. They also had contributions from Kenneth "Babyface" Edmonds, Jermaine Dupri, and Sean "Puffy" Combs who all helped carve out their smooth R&B/hip hop sound that they'd become synonymous with. The album's lyrical content was viewed as a departure from the group's debut and seen as a coming-of-age project.
TLC sells over 10 million albums with 'CrazySexyCool'
To promote CrazySexyCool, TLC toured the annual Budweiser Superfest Tour beginning in early 1995. Other acts in the lineup included Boyz II Men, Montell Jordan, Monica, Blackstreet, and Mary J. Blige. The tour consisted of 23 dates across North America and was sold out in many cities.
TLC released four singles from CrazySexyCool. All four singles reached the top five of the Billboard Hot 100 with two of them – "Creep" and "Waterfalls" – reaching number one. "Red Light Special" and "Diggin' On You" remained within the top five.
"Waterfalls" became the biggest hit from the album and spent seven consecutive weeks at number one. It was also the second-biggest single of 1995. The music video for "Waterfalls" was also a massive hit with fans and was praised for addressing the HIV/AIDS crisis and gun violence in America.
Critics loved CrazySexyCool. In Rolling Stone's review for The 500 Greatest Albums of All Time, the album landed at number 379 and stated that TLC "emerged with the most effervescent and soulful girl-group R&B anyone had seen since the Supremes."
The success of the album was also attributed to Lopes' headline-making love affair with Rison. In June 1994, The Chicago Tribune reported that Lopes set Rison's Georgia mansion ablaze following an argument. The group made a mockery of the fire on the cover of Vibe Magazine by wearing fire marshall costumes. Between the four top-five singles, and Lopes' issues with Rison, CrazySexyCool reached Diamond status, becoming one of the few albums in history to sell over 10 million copies.
TLC files for Chapter 11 bankruptcy
Despite going diamond, the group claimed their bank accounts did not match their record sales. According to the group, they were broke. In 1995 at the height of their success, Watkins was living at home with her mother in a home they shared and the girls were driving Toyota Rav 4's instead of luxury cars.
The group first addressed their frustrations after winning two Grammy awards in 1995.
Fed up with not being paid adequately, they demanded a better recording contract. When their record company refused, they had no choice but to file for bankruptcy. Ironically, Watkins later revealed in an interview with The Breakfast Club that the group had to borrow $15,000 from Rison to file the lawsuit because they were that destitute.
Lopes detailed how going bankrupt was possible in their VH1 special of Behind the Music.
TLC claimed that they were unable to make any money due to being signed by both a production deal, management deal, and recording contract within the same company. In 1996, the bankruptcy suit was settled after they also sued LaFace/Arista records, and their production company, Pebbitone. The group was forbidden from speaking about the terms of the suit for ten years, according to The Los Angeles Times but it was estimated that LaFace paid the group a $10 million advance at the time. They were also released from their contract with Pebbitone.
The group later revealed that the owner of Pebbitone made them pay $3 million to own the rights to their name. TLC told all in their 2013 VH1 biopic, CrazySezyCool.