When Was 'To All the Boys 2: P.S. I Still Love You' Filmed?
On Wednesday, Feb. 12, Lara Jean Covey (Lana Condor) returns with the highly anticipated To All the Boys I've Loved Before sequel, P.S. I Still Love You. As you may know, the Netflix film is based off the three-book series by Jenny Han. And although the novels take place in Virginia, the movies are set in Portland, Oregon, with production in Vancouver, British Columbia. Now, the second movie picks up where TATBILB ended. So where and when was To All the Boys 2 filmed? It seems the cast and crew didn't change up the filming location until the third movie.
'To All the Boys 2: P.S. I Still Love You' was filmed in 2019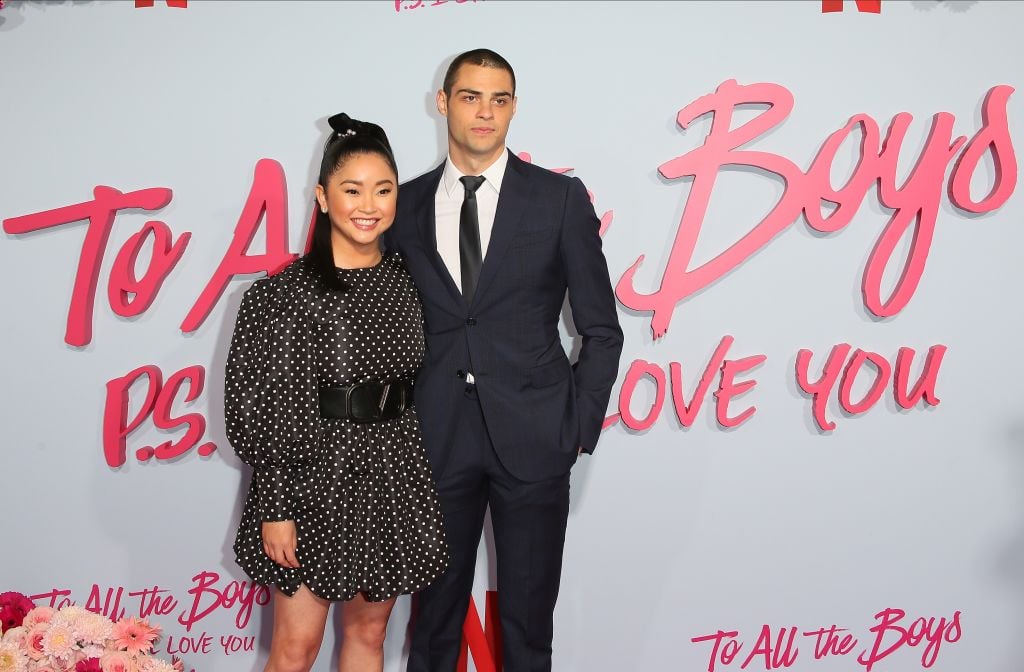 According to the Directors Guild of Canada, To All the Boys 2 was in production from March to May in 2019. On Mar. 27, Han posted a photo of trailers on Instagram, captioning the pic, "Day 1." Then on May 10, Noah Centineo — who plays Peter Kavinsky in the films — revealed the team "wrapped TATB2 on my 23rd birthday" via Twitter. The actor's birthday takes place on May 9.
Meanwhile, in an interview with Narcity, Anna Cathcart — who plays Kitty Covey — confirmed the first two movies of the TATB series were filmed in Vancouver, Fort Langley, and other areas in British Columbia. More specifically, the sequel has been spotted shooting scenes at Point Grey Secondary School. The P.S. I Love You trailer also features a shot within the Vancouver Aquarium, where Lara Jean and Peter appear to be on a date.
'To All the Boys 3' will feature two new locations
In case you didn't know, the third movie in the To All the Boys series is confirmed. As reported by Narcity, the film — To All the Boys: Always and Forever, Lara Jean — started filming in July 2019. The publication also revealed production took place in Vancouver.
It also seems Lara Jean will travel outside of Portland in To All the Boys 3. According to Cathcart in the above interview, the third installment was filmed in two new locations.
"We filmed in a bunch of places so we did film in Vancouver [and] it was filmed in New York and Seoul in Korea," Cathcart said, per Narcity. "We were there for two weeks."
She continued: "I've been to Asia before but I've never been to Korea so that was a really cool experience. Just like shooting somewhere that's foreign and different from where I'm used to was such a cool experience."
'To All the Boys 3' wrapped production
Now, it appears the Netflix trilogy has wrapped production. On Sept. 26, Condor confirmed To All the Boys 3 finished filming on Sept. 10.
"It's been 16 days since the To All The Boys I've Loved Before franchise wrapped shooting movies 2 & 3," Condor wrote on Instagram. The actress then expressed her gratitude for her role in the series. She said:
I've been really struggling how to put into words my feelings towards this ending… words will never be able to describe my love for Lara Jean. Her family, her friends, Peter.

Words will never be able to describe the long nights on set, where it would suddenly hit me, like a ton of bricks, that I was getting the honor of portraying a girl so fiercely determined in love, who represents strength in softness. Words will never be able to describe my gratitude to YOU, for loving her as much as I do.

For tying your hair up in a scrunchie and saying "let's do this." Thank you from the very bottom of my heart, you've made me feel like the luckiest girl alive. Always & Forever, your Lara Jean.
Read more: Lana Condor Said She Finally Got Her Cinderella Moment in 'To All The Boys: P.S. I Still Love You'