'To All the Boys I've Loved Before': Jordan Fisher Will Play John Ambrose McClaren in the Sequel, Who Played Him Before?
Lara Jean Covey (Lana Condor)'s love life is only going to get more complicated in To All the Boys I've Loved Before 2. The actor playing John Ambrose McClaren in the sequel has been announced, but who played him before? Here is everything you need to know.
John Ambrose McClaren is a mysterious boy who received a letter from Lara Jean Covey
In To All the Boys I've Loved Before, Lara Jean Covey's love letters get sent out to multiple boys. One is Lucas who she hung out with at homecoming, another was to Peter from seventh grade, Josh who was her first friend who was a boy, Kenny from camp, and John Ambrose from Model UN.
Lara Jean gets confronted by most of the boys in the first movie including Lucas, Peter, and Josh. That still left out Kenny and John Ambrose. However, John Ambrose did make an appearance after the credits.
Jordan Burtchett appeared as John Ambrose at the end of the first movie
After the credits, someone is ringing Lara Jean's doorbell. Her little sister opens the door and there is John Ambrose in a jacket and tie. He holds up flowers and a card and her sister says "Lara Jean, it's for you!"
Jordan Burtchett plays the character who doesn't have any words. The actor was previously in the shows Cult, The Killing, and Supernatural. It seems like he was a placeholder for the character since it wasn't clear if there would be a sequel to the movie.
Now that the sequel has been announced there has been news that there will be a few changes. Michael Fimognari will be directing. The first movie was directed by Susan Johnson. The mysterious character has also been recast.
Jordan Fisher is playing John Ambrose McClaren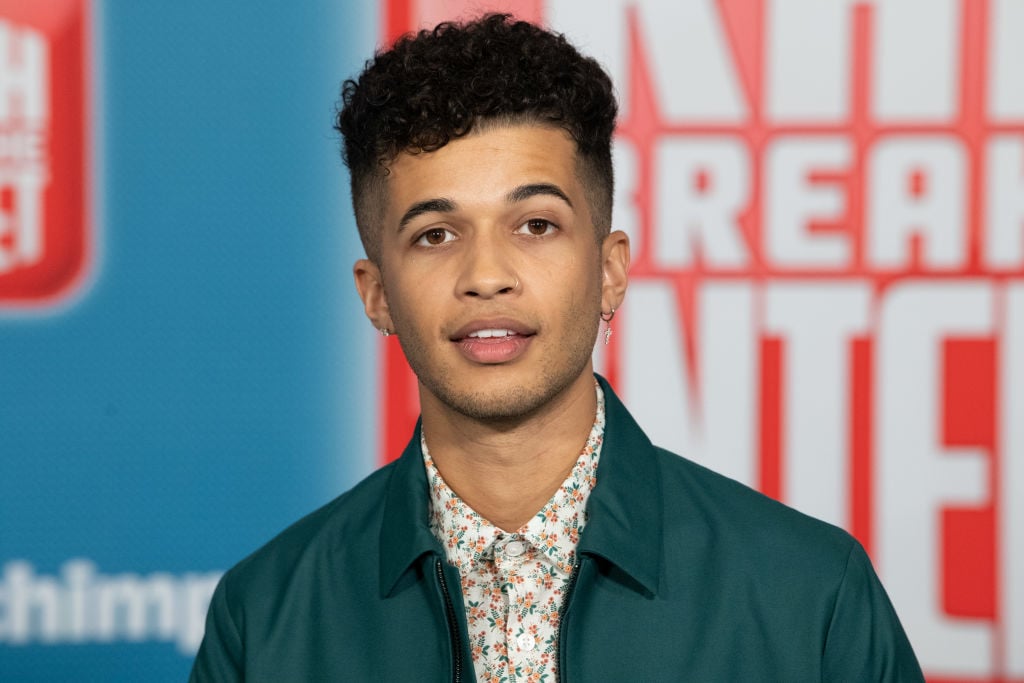 Fisher got help to announce the news from Lana Condor. He tweeted a video of Condor knocking on the door of a trailer with the name "John Ambrose" on the door. A mysterious person opens the door and Condor says, "Oh my gosh you're here. This is so exciting!" The person then says, "I know I'm so excited!" Jordan Fisher is then revealed walking down the steps of his trailer.
Producer Matt Kaplan gave a statement giving a reason why Fisher was selected for the role. "We couldn't be more excited to have Jordan Fisher join the To All the Boys family as John Ambrose McClaren," said Kaplan, according to Entertainment Weekly. "Jordan's charisma practically leaps off the screen with anything he does, whether it's acting, singing, or dancing. There isn't a more perfect guy who could believably shake things up in Lara Jean and Peter's world."
Fisher was recently seen in Rent: Live, Grease Live!, and won Season 25 of Dancing with the Stars. He truly got his start through Disney by being on shows like The Secret Life of the American Teenager and Liv and Maddie.
The To All the Boys I've Loved Before movie franchise is based on the 3-book series by Jenny Han. The sequel is expected to be released in 2020.
Read more: Why Does the 'To All The Boys I've Loved Before' Sequel Have A New Director?
Check out The Cheat Sheet on Facebook!