'To All the Boys: P.S. I Still Love You': Is Anna Cathcart Team Peter or Team John Ambrose?
Lara Jean (Lana Condor) has a meddling younger sister to thank for the love triangle she finds herself in throughout To All the Boys: P.S. I Still Love You. After Kitty (Anna Cathcart) successfully mails out the love letters Lara Jean hoped no one would ever read, the second film focuses on Lara Jean and how her conflicting emotions impact relationships past and present.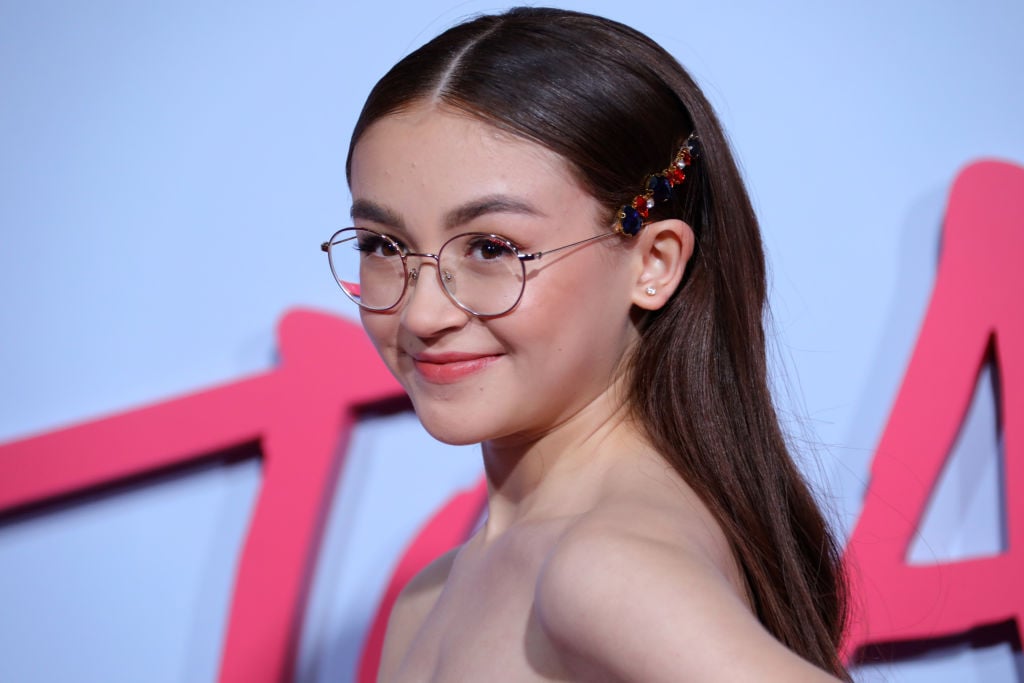 While her character doesn't have a love interest in the films, Cathcart definitely feels some type of way about fan-favorite Peter Kaminsky (Noah Centineo) and John Ambrose McClaren (Jordan Fisher). She recently discussed who her choice between these two dreamboats would be — it might surprise you! Find out which To All The Boys I've Loved Before guy tugs at Cathcart's heartstrings. 
Lara Jean's new love interest in 'P.S. I Still Love You'
John Ambrose McClaren is a boy Lara Jean developed feelings for at Model UN. In To All the Boys I've Loved Before, he is the only guy who doesn't return Lara Jean's letter. In the sequel, John Ambrose finally writes Lara Jean back. John Ambrose's note creates a mess of confusing emotions regarding her feelings towards him and her now-boyfriend, Peter Kavinsky. 
Which charming 'To All the Boys' guy does Cathcart prefer?
While these movies focus on Lara Jean and her past and present love interests, younger sibling Kitty certainly makes her opinions known. Throughout To All the Boys I've Loved Before and P.S. I Still Love You, it's clear that Kitty would choose Peter Kavinsky hands down every time. On the contrary, Cathcart's opinions differ. In an interview with MTV News, the 16-year-old actress said, "…John Ambrose is more my type of guy, in real life." Cathcart says she can see the appeal of the piano-playing, humble Hufflepuff that is John Ambrose, but thinks fans of the movie "…don't totally have enough time to fully fall in love with John Ambrose." Cathcart believes that the lack of knowing John Ambrose is what's keeping Peter in everyone's good graces: "You already know Peter so well, so I think people are going to favor him."
What else is Anna Cathcart from? 
Aside from To All the Boys I've Loved Before and the recent sequel, Cathcart also starred in Descendants 2 and Descendants 3. Cathcart has also been in a few other television series, including Once Upon A Time, Fast Layne, and Zoe Valentine. 
Will 'To All The Boys' have a part three?
Before Netflix aired the sequel, they announced a third movie, To All the Boys 3: Always and Forever, Lara Jean. Between the bumps in Lara Jean's relationship with Peter and the love triangle she gets caught up in, there is undoubtedly plenty to address in another film. While we're left wondering whether Lara Jean's relationship with Peter is still in good standing, who's to say that the drama from P.S. I Still Love You won't resurface? Since the second and third movies were filmed back to back, it is likely that fans won't have to wait long for part three.